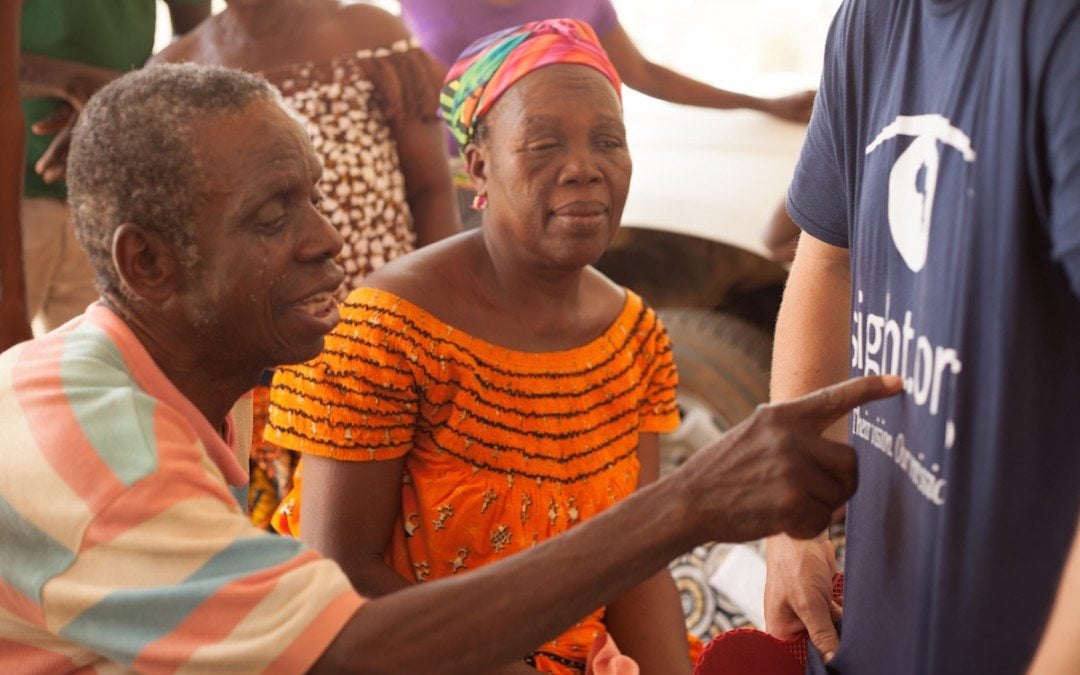 I couldn't take my eyes off this adorable man. He looked like a ten-year-old boy stuck in a 62-year-old man's body. He sat and stared upward into blindness with his mouth partly open. He looked innocent and sweet, but he had a big story.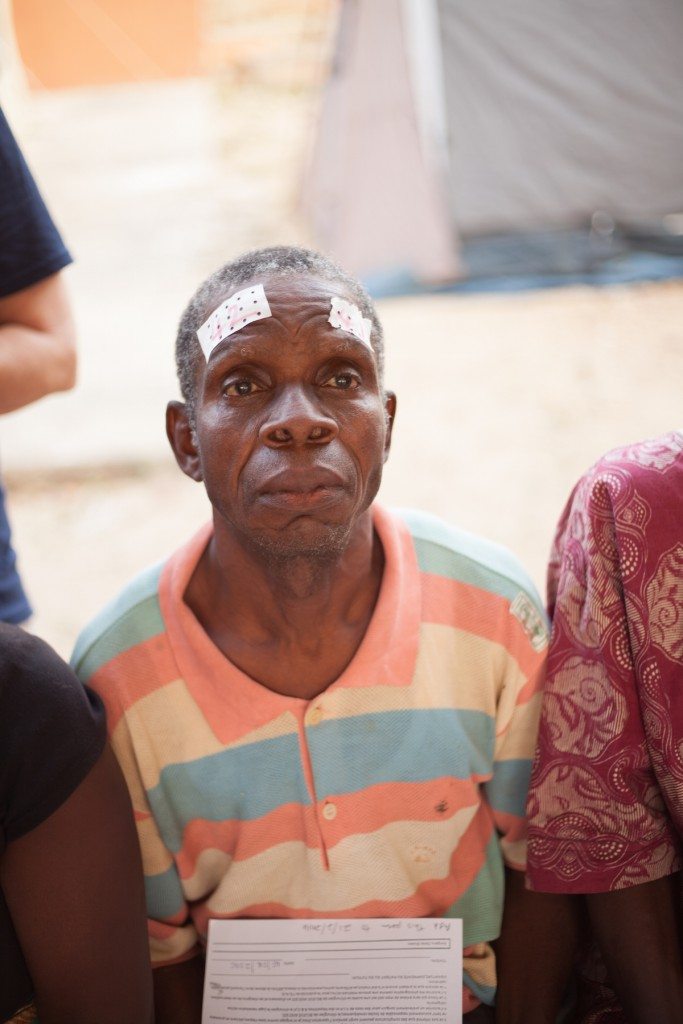 This man's name is Nyatso. He came to our first day of surgery and was brought by his oldest living brother from the village of Oga. He was blind in both eyes and had been for many years. Often when we have patients who are blind in both eyes, they can at least see some flicker of light or hand movement. Nyatso saw nothing. But he could hear everything. As we played music and prayed to encourage the patients, every time someone said the name Jesus, his face lit up with a huge smile. He knew that God was with him and was about to heal him.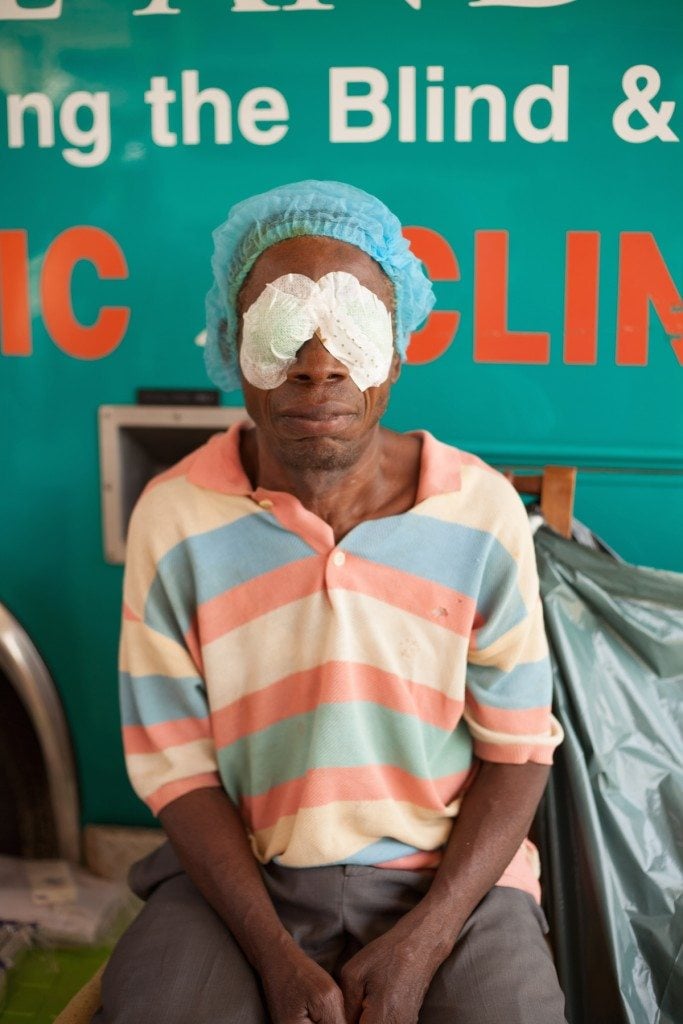 Everyone on the medical team and mission team was enamored with Nyatso. Something drew us all to him. We had to know his whole story. We asked him who was taking care of him, and he replied, "My eight-year-old nephew." We all knew immediately what that meant for this eight-year-old boy. In rural Africa, this meant that the boy was not going to school so that he could take care of his uncle.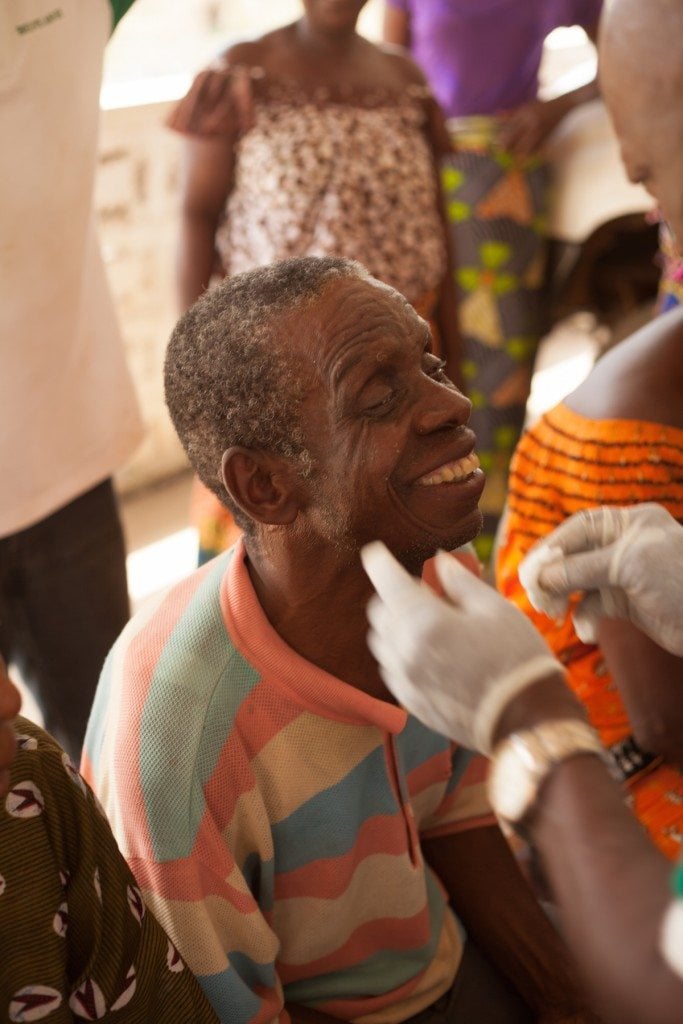 God was about to change not just Nyatso's life, but also the life of his nephew. The medical team performed surgery on both of Nyatso's eyes. The next day, as Papi took the bandages off, Nyatso couldn't wipe the smile off his face. He wanted to point at everything. He saw Lewis' t-shirt and called out every letter of S-I-G-H-T.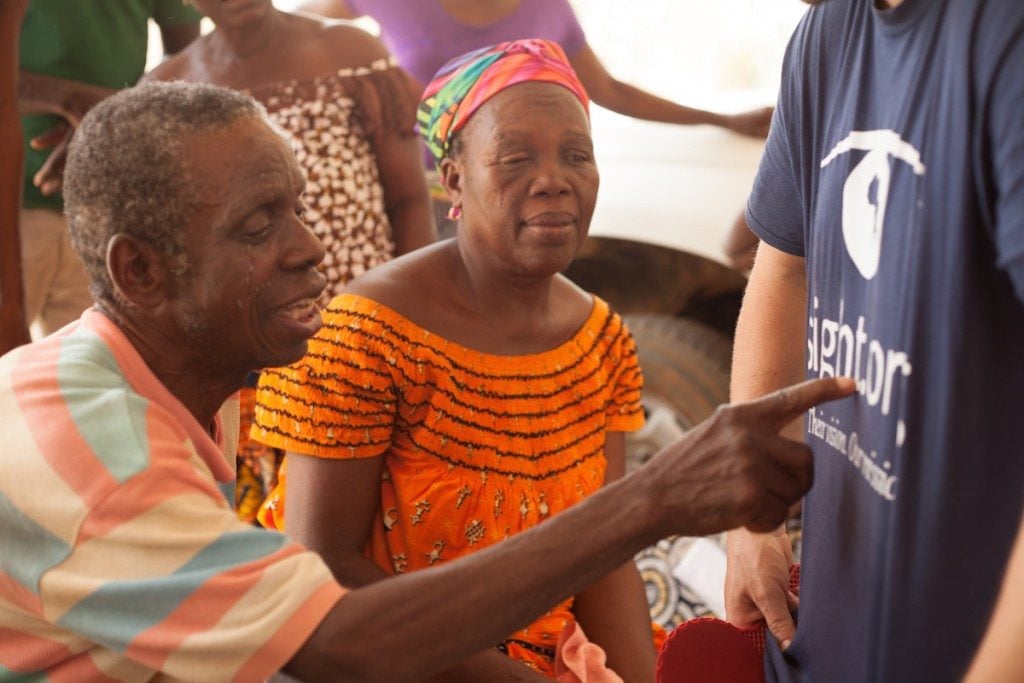 Then Papi did his post-operation test. Papi started out close to him, thinking that his sight might still be clouded, asking him how many fingers he was holding up. Nyatso had no problems seeing the fingers. Papi knew quickly that he needed to go straight to the eye chart. Nyatso kept going further down the eye chart until he got to the fifth line.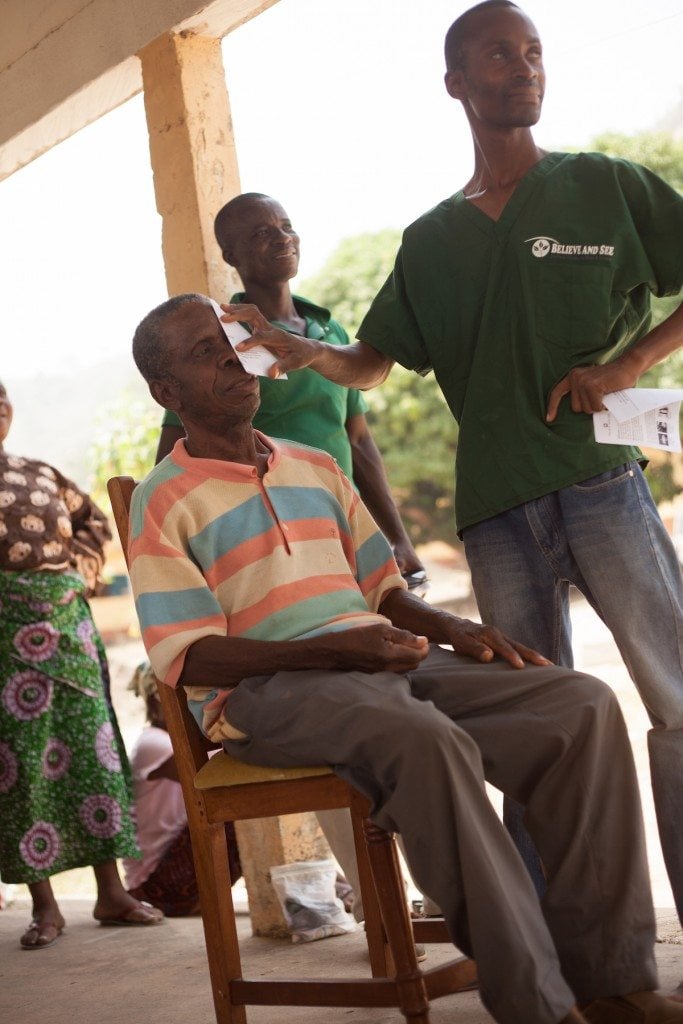 Papi squealed with delight, and then all the other observers responded with cheers and laughter.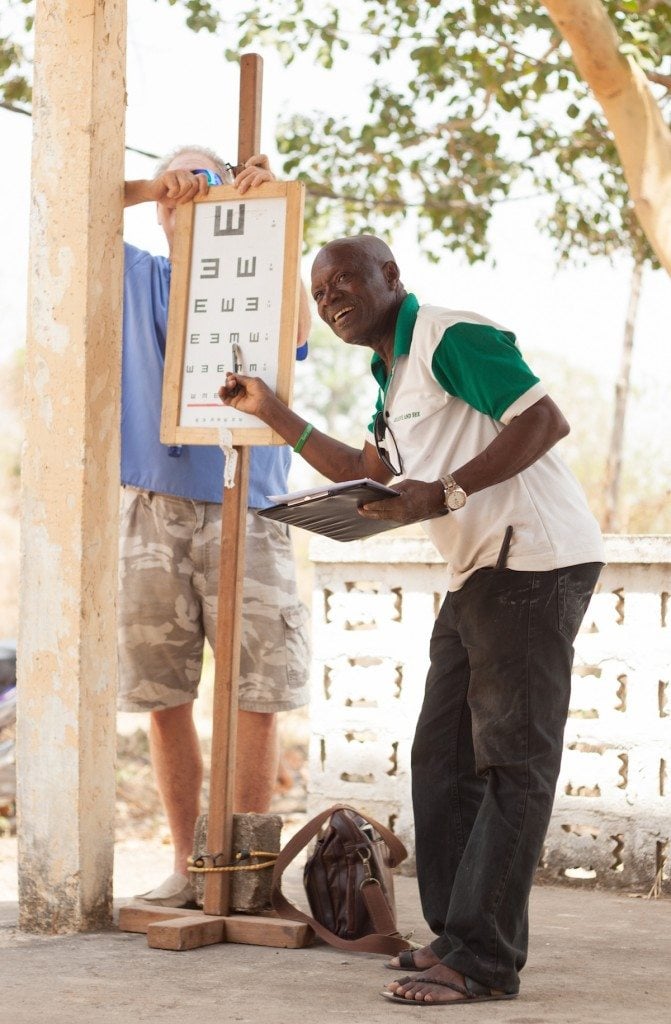 We all knew that God had done a mighty miracle that day. God set both Nyatso and his nephew free from bondage!