Our team started a new trip into the villages to do a new round of eye surgeries. It is normally a 6 hour drive but it turned into a 10 hour drive due to cow crossings, dirt roads, and other African adventures. They ended the day with a beautiful sunset and a beautiful village welcoming them.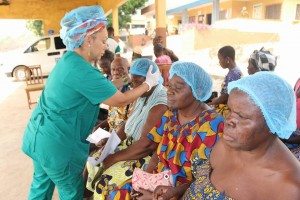 First day of patient screening:
-216 patients
-432 eyes examined
-Booked 23 sight saving surgeries
-Found four patients between ages 17 to 30 with advancing glaucoma that would have stolen their sight completely within a year.
-Removed one organic substance from a cornea that would have penetrated cornea if left untreated.
-Prepped our patient post operative tents
-Helped the hospital mosquito proof their hospital windows.
Second day of screening:
-179 patients
-358 eyes examined
-Booked 58 surgeries
-Found 2 child cataracts
-Saved 5 patients from sight threatening glaucoma.
Great first two days!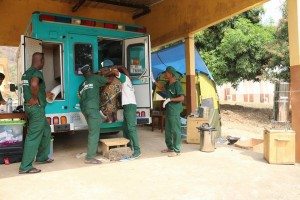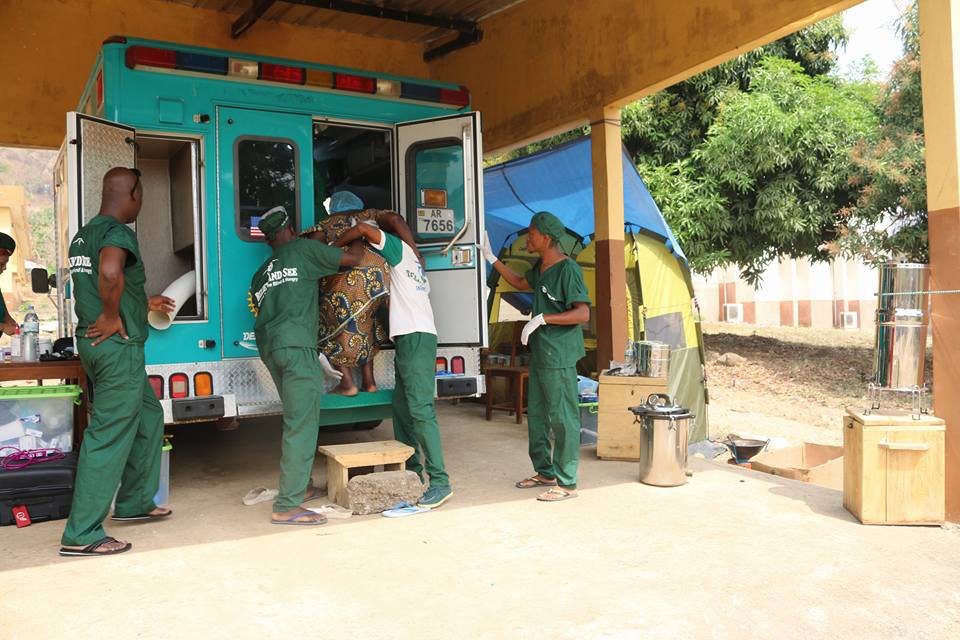 The first day of eye surgeries was a success! We are also thankful to hear that the new Department of Public Safety in togo is willing to stock the hospital pharmacy with glaucoma medication after Laurie gives him the outreach report from this round of surgeries. Our team is helping the government of Togo simply by showing up and identifying an issue. There is no eye care provider in this region, so the government didn't even know there was an issue until we arrived. Praise the Lord for his provision!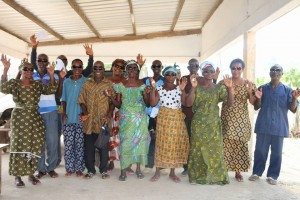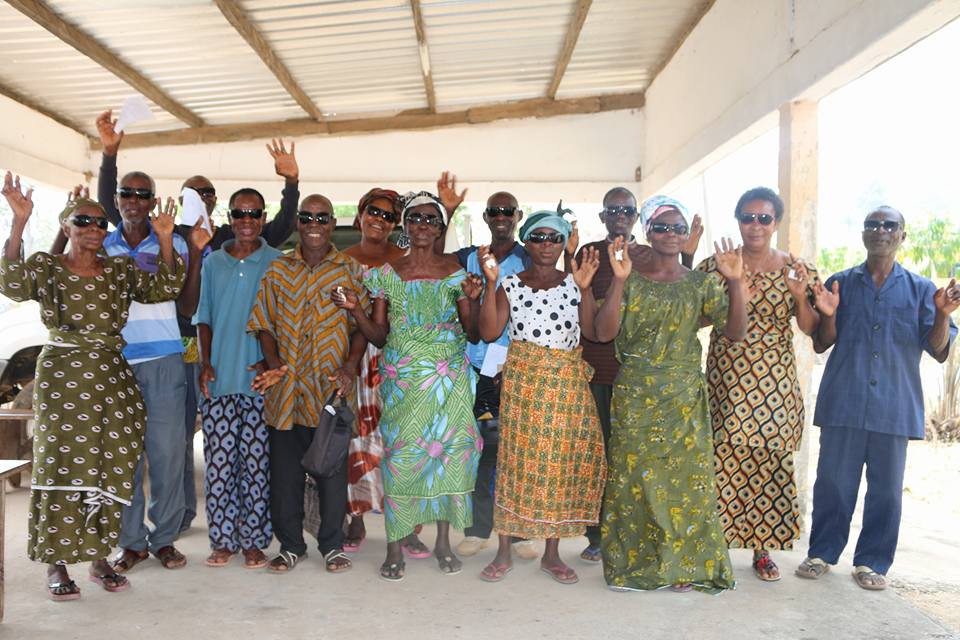 Our team provides free eye surgeries, but sometimes the patients are so thankful, they give gifts like this…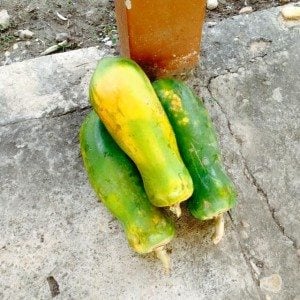 One of our patients was a farmer named Madam Lokou Padahou. She has been blind for a year and had never gotten to see her grandson. Our team did surgery on both of her eyes and she said,
"I can finally see my grandson, eight months after he was born. And I'm gonna be able to regain my fields."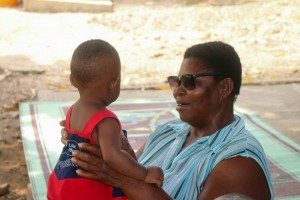 At the end of the week, our team had provided 36 eye surgeries. They are now back at the farm preparing for our missionaries, Wayne and Elaine Riley, to arrive next month.