Donate Today
Impact the Blind, the Unreached, and the Malnourished!
About Giving to Sight.org, Lewis wants you to know…
"I can't tell you how excited I am to see how Sight.org has grown since we started in 2012! Our humble beginnings have launched us into the most efficient and cost-effective eye program reaching out to the remote villages of Togo! Many in Togo have no access to eye care, resulting in thousands suffering from preventable blindness. With your help, we can continue to extend Christ's healing hand to the blind of Togo while bringing the gospel to the unreached!
As the founder, I am fully sponsored by family and friends, so every dollar you give will go directly to Sight.org."
Sight.org is a 501(c)3 non-profit ministry and all donations are fully tax deductible!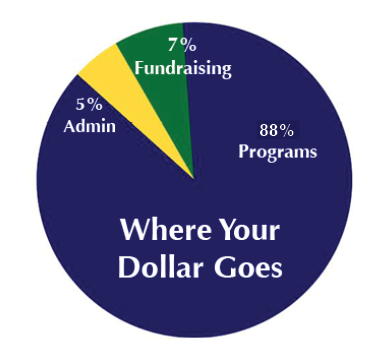 Other ways to donate:
DONATIONS BY MAIL
Send check to: Sight.org PO Box 8286 Tyler, TX 75711
CANADIAN DONATIONS
Send check to: CEO Ministries Inc. R.P.O. Box 283 St. Vital, South, Manitoba, Canada R2N 3X9
Write in the memo: "Sight.org"
SHOP OUR GIFT CATALOG
TRIBUTES AND MEMORIALS
Contact us and tell us who you are donating on the behalf of. If you like, we can send a beautiful Sight.org card to them, informing them of your donation.
STOCKS AND SECURITIES
Find out more information about donating mutual funds, stocks, and securities.
MATCHING GIFTS
Ask your employer if they have a donation matching program
AMAZON SMILE
Shop through Amazon.com's Smile program and pick Sight.org from the dropdown menu.
A portion of your purchase will be donated to us.
I was blessed (because I live in the U.S.A.) to have just had cataract surgery in both eyes. I no longer have to wear glasses! It was a miracle for me. I donated to Sight.org because I felt it was right to help those with blindness in Togo, that they should have the same opportunity as I did.
Jan Widner
One of the things that maintained my interest in supporting this ministry is the holistic approach it has taken, including partnership with the local community and government, training for farmers to reduce malnutrition (which impacts eye health) and sharing the gospel. In addition to the eye care provided by Sight.org, I believe these other items are just as critical to creating long-lasting impact in countries like Togo. I feel blessed to play a small role in all the good work Sight.org is doing.
Bethany McGaha
One student participating in his school eyeglass drive was so excited to find old glasses to donate. He told his mom all about our presentation as soon as he got in the car yesterday. During hi/low with his family last night, he mentioned that our patients brought bananas as a thank you gift and how much that meant to the team. 
Elementary Student