You can give sight and the gospel for $150!
100% of YOUR donation will be sent to Africa!*
*When you choose to give sight and the gospel, 100% of your donation goes to Africa. That means none of your donation goes toward administrative costs. We have other donors who have covered administrative costs in the US.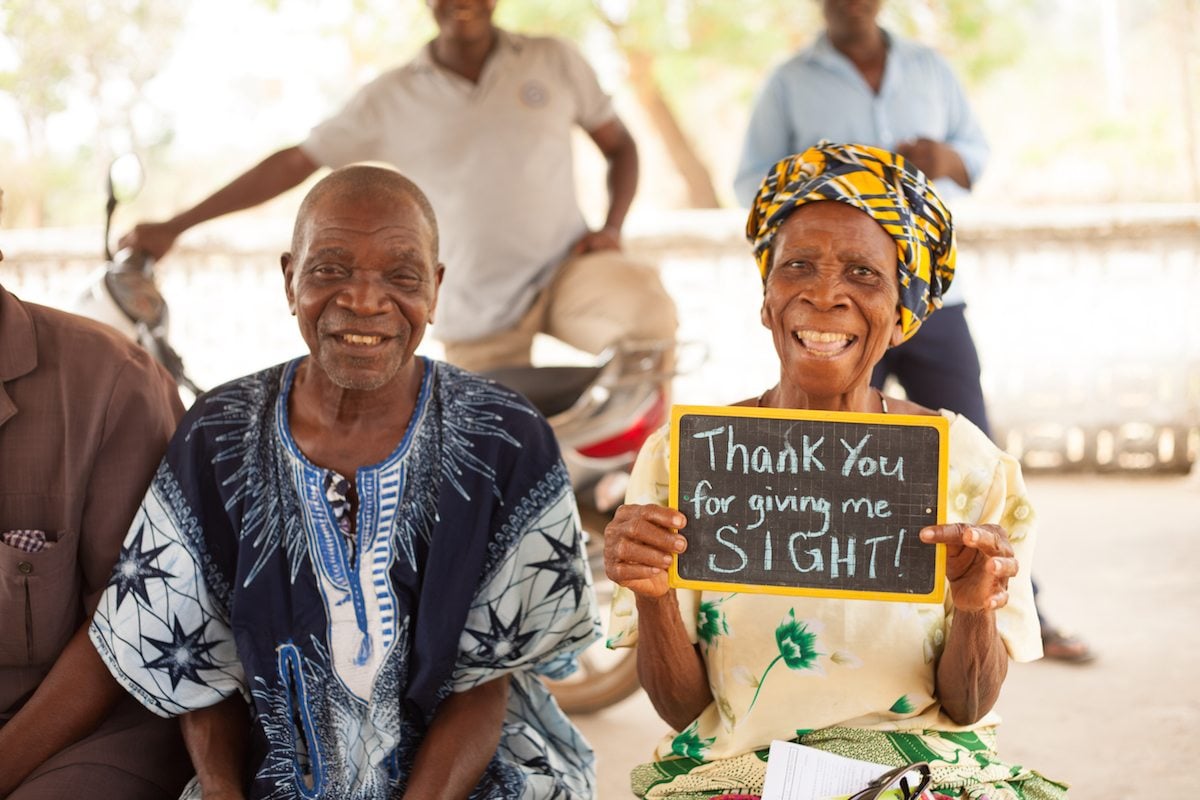 Sight.org is a 501(c)3 non-profit ministry (EIN: 46-0643564) and all donations are tax-deductible to the full extent permitted by the law.
Other ways to donate:
JOIN VISIONARIES
Give sight for $12.50 a month!
DONATIONS BY MAIL
Send check to: Sight.org PO Box 8286 Tyler, TX 75711
CANADIAN DONATIONS
Send check to: CEO Ministries Inc. R.P.O. Box 283 St. Vital, South, Manitoba, Canada R2N 3X9
Write in the memo: "Sight.org"
SHOP OUR GIFT CATALOG
TRIBUTES AND MEMORIALS
Contact us and tell us who you are donating on the behalf of. If you like, we can send a beautiful Sight.org card to them, informing them of your donation.
STOCKS AND SECURITIES
Find out more information about donating mutual funds, stocks, and securities.
MATCHING GIFTS
Ask your employer if they have a donation matching program