There was a young mother named Elizabeth who affected every one of us on the mission team. We first saw her at eye screenings with her baby on her back. I noticed her baby first because he was so adorable.
She was waiting to get her eyes screened, but had to get out of line to feed her baby, so she missed her screening. No one realized that she missed it until she cut her foot on a rock and had to get Naomi to bandage her up. She told Naomi that there was something wrong with her eyes, so Naomi immediately brought Papi over to look at her eyes.
She had already lost one eye to glaucoma and her other eye was developing it as well. When he told her that, she was so scared.
The whole team could see the immense fear in her eyes. Several people gathered around her and prayed for her. While they were praying, Naomi looked down and saw that Elizabeth was sitting on the ground surrounded by little holes in the ground. Naomi remembered that a few days before, she had a vision of holes just like that. In the vision, one of the holes opened up to form an eye and then the eye winked at her. She didn't know what the vision meant until she prayed over Elizabeth.
She felt that God was saying that he saw Elizabeth and was taking care of her. After they prayed for her, they sent her to wait for Laurie and the surgeon to look at her eyes. As she waited, I was sitting at my "desk" taking pictures. I couldn't take my eyes off of her. She was so sad and scared. All I wanted to do was go over to her and hold her, but I didn't know her at all. So I just sat and prayed, but my urge to hold her got stronger and stronger.
Finally, Laurie was able to check her eyes, and when she did, she immediately called me over. Laurie told me that her name was Elizabeth, just like my name (I go by Beth, but my full name is Elizabeth, and it is much easier for Africans to say Elizabeth instead of Beth.) Then Laurie said that Elizabeth had two children just like me, she was the same age as me, and her husband was a teacher like mine.
I got so excited about our connection and then Elizabeth looked at me and said, "Mon ami" which is French for "My friend."
I immediately felt the door open for me to sit by her and hold her. As I held her, I could feel her trembling with fear. Laurie told me that the situation with her eyes were not good and we needed to wait for the surgeon to see her. I sat with Elizabeth for a few hours just praying, crying, and hugging her. We didn't talk much because of the language barrier, but I did what I could. I prayed that God would give me some of her fear and pain so that she could rest. Her sweet husband sat to the side with their baby and waited patiently.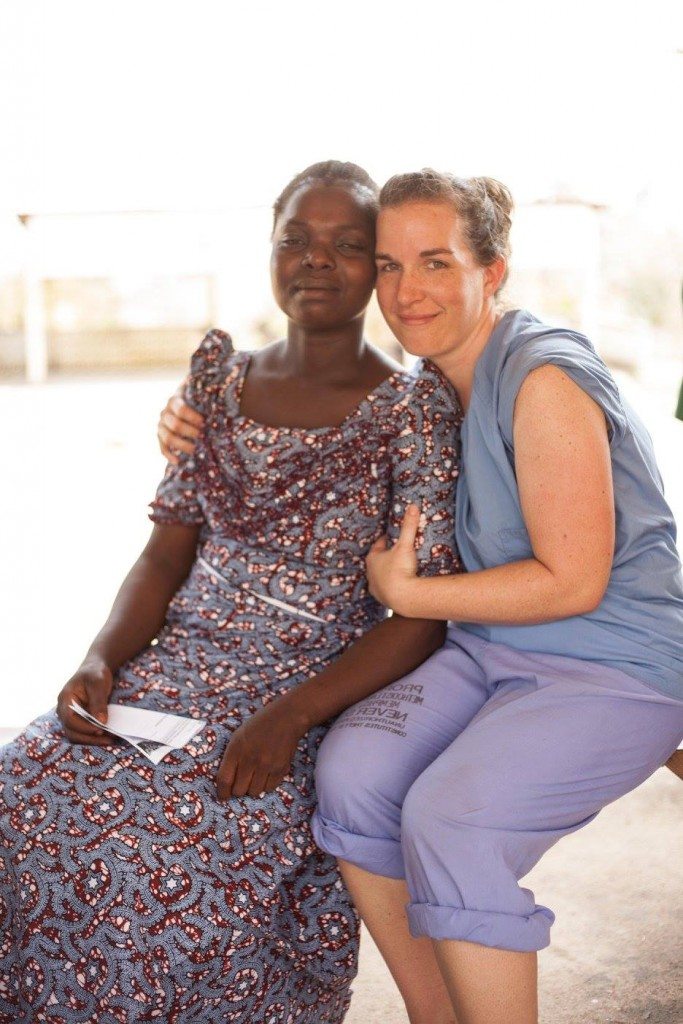 Finally, the surgeon was able to see Elizabeth and took her into the ambulance. As she went in, the song "Break Every Chain" started playing. I felt God telling me to go over to the ambulance and pray over it while she was in there.
As soon as I touched the ambulance, I was overwhelmed by sorrow for her.
I felt that God was giving me her pain and fear like I asked. I started crying uncontrollably. I could envision the chains breaking from her eyes as I sang along with "Break Every Chain" so I just prayed over and over that the chains would fall off her eyes. When she came out of the ambulance, Laurie had to tell her that the only thing they could do for her was give her drops to put in her eye every day for the rest of her life. We could give her the first box of drops for free but then she would have to find a place in her own village that sold the drops and she would have to save money for them.
This is what happens when people live in remote villages. She kept asking about her other eye that was already lost. Laurie had to assure her several times that her first eye was completely gone and that her second eye would be lost too if she didn't put drops in her eye every day. It was so scary and sad for Elizabeth.
She was so young and had two beautiful babies that she wanted to be able to see. I mourned with her as Laurie gave her the news. Her husband came over and heard the news and his head dropped as he held her hand.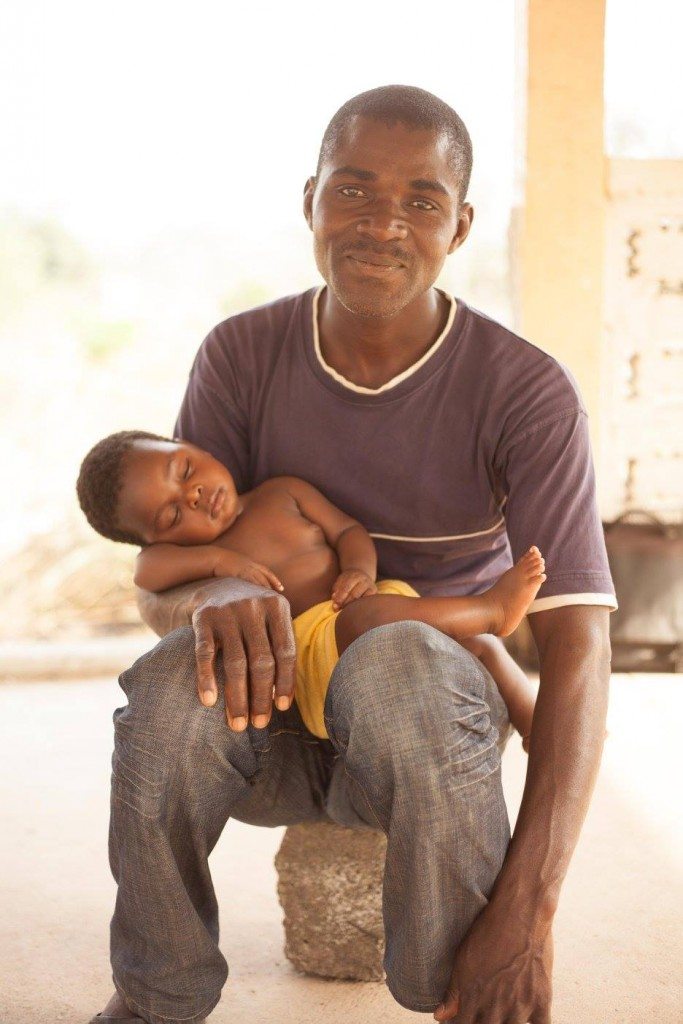 I prayed over them one last time before they went back to their village. Elizabeth gave me numerous hugs and kept saying, "My friend." I wanted to be strong for her but I was a sobbing mess. She asked me for my phone number. I knew I couldn't give her my phone number in the states because she wouldn't be able to call long distance. Dominic on the medical team gave her his phone number and said that he would pass any messages from her to me. He is always willing to give out his phone number and I witnessed him make numerous house calls at night for patients who had just had surgery. I was so impressed by his servant heart.
Before they left, Larry and Linda gave them extra money to cover a few more months of drops. We all waved goodbye, crying, as they drove away on a moto. I haven't been able to get her off of my mind since that day.
I pray constantly that God will heal her eyes, because at this point, He is the only one who can.
The Sight.org team is amazing, and I saw them do 46 miraculous successful eye surgeries over three days, but there will also always be patients who that can do little or nothing for. This is the reality of living in rural Africa. At that point, all we can do is cry out for God's healing and give them the hope of knowing Jesus. I was thankful that Elizabeth does know and love Jesus. She prayed and praised God along with me on several occasions as I sat with her. Will you join me in praying for Elizabeth?
Every time you hear the song, "Break Every Chain," will you pray it over her?