The evening sun was finally out and the breeze seemed to cool the heat of the day.
After another day of the heat, the evenings were something to look forward too. I have been to Africa four times and this was by far my hardest trip. I'm not sure why, given that I have always liked the excitement and adventure of Africa. But this trip wore on me a little more then usual.
One hundred degree heat, no air conditioning, food challenges and no running water for a few weeks took their toll.
These things that would typically not bother me or at least bother me less but they seemed to just dampen my spirit and ultimately twist my outlook. But one thing was for sure, the children were always happy to see us and thankful that we came.
And one child in particular would come to steal my heart and put things in perspective.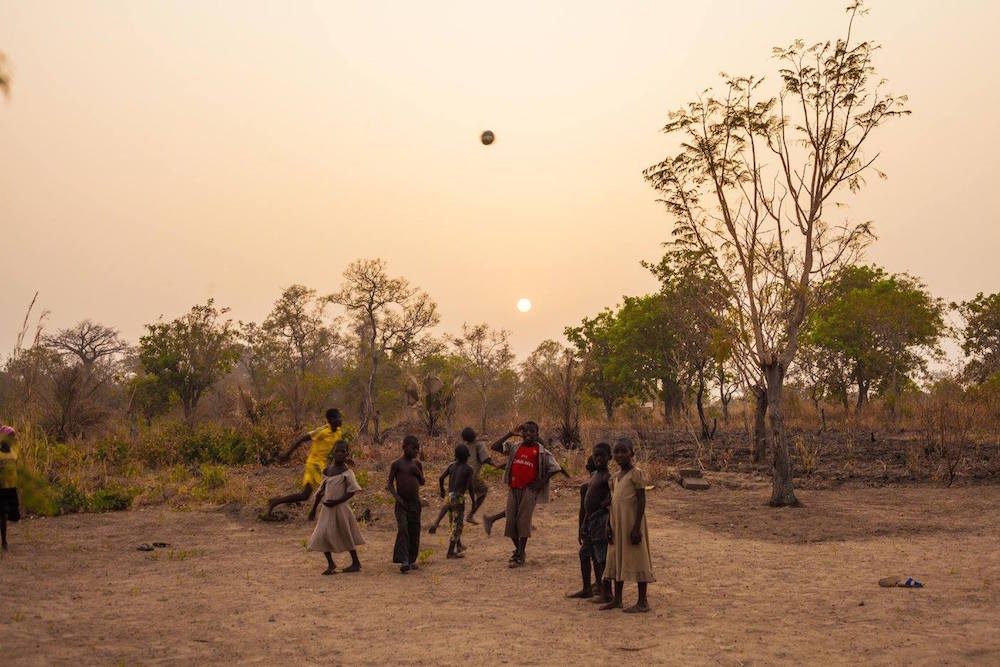 The children always arrived in the evening to either kick around a ball, blow bubbles or just see what we were up to on the farm. We organized a game of Duck Duck Goose, which all the kids found very entertaining. And then I saw him, covered in dirt like most of the other children, clothes that were dirty and worn with holes and little flip flops that barely stayed on.
But unlike the other children he was severely malnourished and the whites of his eyes had a yellow hue.
He did not look well. When it was his turn to be the "Goose" he barely made it around the circle before he collapsed to the ground, out of breath and fleeting energy. This was not a boy that could play with children his own age.  He gashed his knee and without a tear he let me clean and bandage his wound. I would soon find out that little time had been taken in this young boy's life to nurture and care for any of his bumps and bruises. Intent on finding out more about this boy, I asked to find out who he was and where he lived.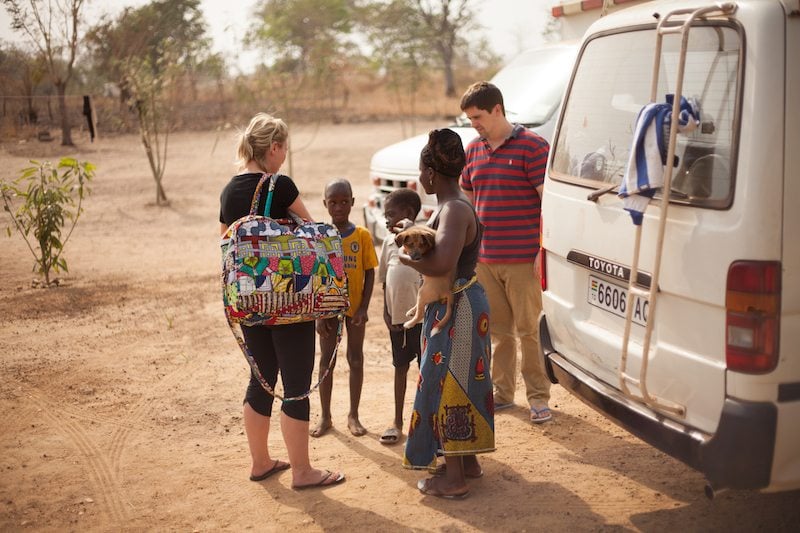 His name was Chris and it turned out that he lived in the neighboring village with his grandmother.
I asked if I could meet his grandmother and invited them to stay for dinner. His grandmother arrived, a frail woman in brightly colored clothing and a walking stick. She was skin and bones. This explained why Chris looked so malnourished. The grandmother was malnourished too. The more I learned about Chris, I wondered how he had made it this far in life.
Diagnosed with Sickle Cell Anemia as an infant, he was then taken to a witch doctor who did a horrific treatment to try to "bleed out the bad blood" and left about thirty scars on his stomach. He also told Chris' parents there was no cure and to just let him die.
His family left him with the grandmother and carried on with life without him. He never saw another doctor or received any treatment during this time. He was now ten years old but looked more like he was seven.
The grandmother agreed to let Chris come back morning and evening to be fed.
In the beginning he could only take a few small bites but as time went on his appetite grew and so did his personality.
After two short weeks, this boy with little expression now started to smile.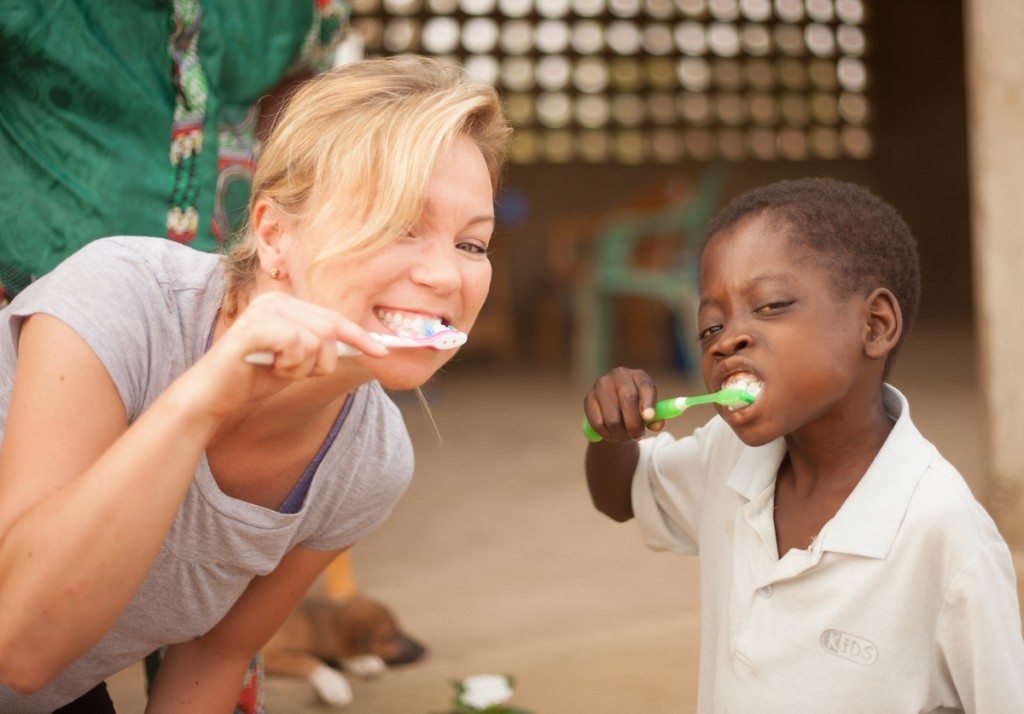 We spent the next few weeks going to doctor's appointments, feeding him, playing with him and building a relationship. Its not to say that he wasn't given love by his family. It was obvious that his grandmother cared for him the best she could, but I am sure he experienced many feelings of neglect and rejection from his parents who relinquished their care of him for reasons we may never understand.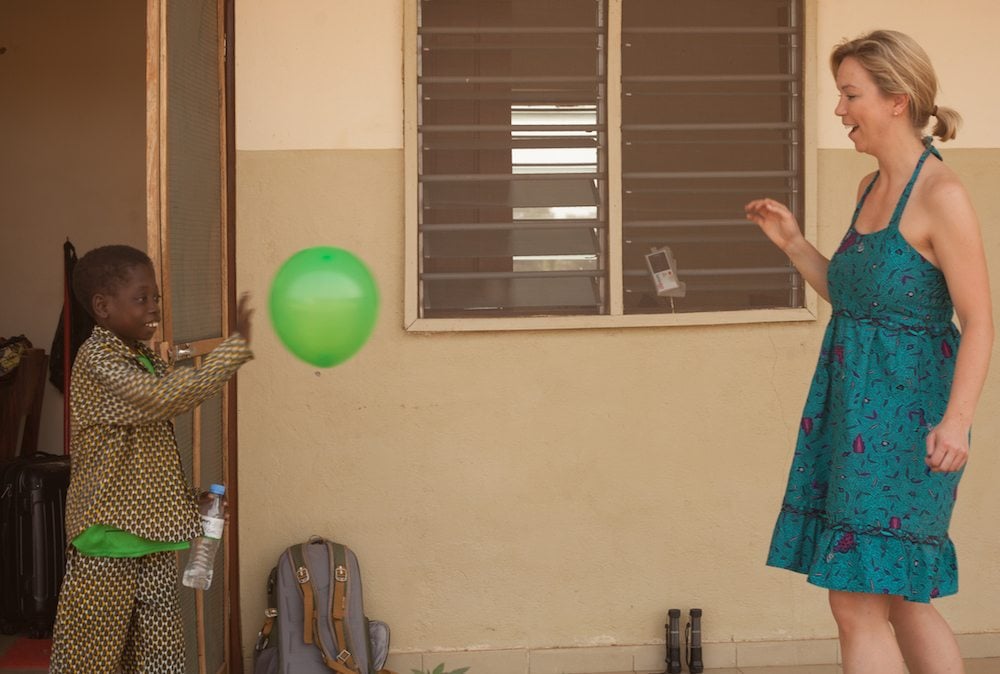 He became my little buddy.
He would smile as our van would drive up to the farm and he would often arrive first thing in the morning, long before I woke up, to have breakfast together. The boy who had trouble eating more then a few bites in the beginning was now eating more than most of us would put on our plate for one serving. We started him on folic acid and Vitamin B12 and started him on a plan where a doctor would see him once a month. The first appointment we went to, he sat on my lap as we got the news from the doctor regarding his blood work and the progression of this disease.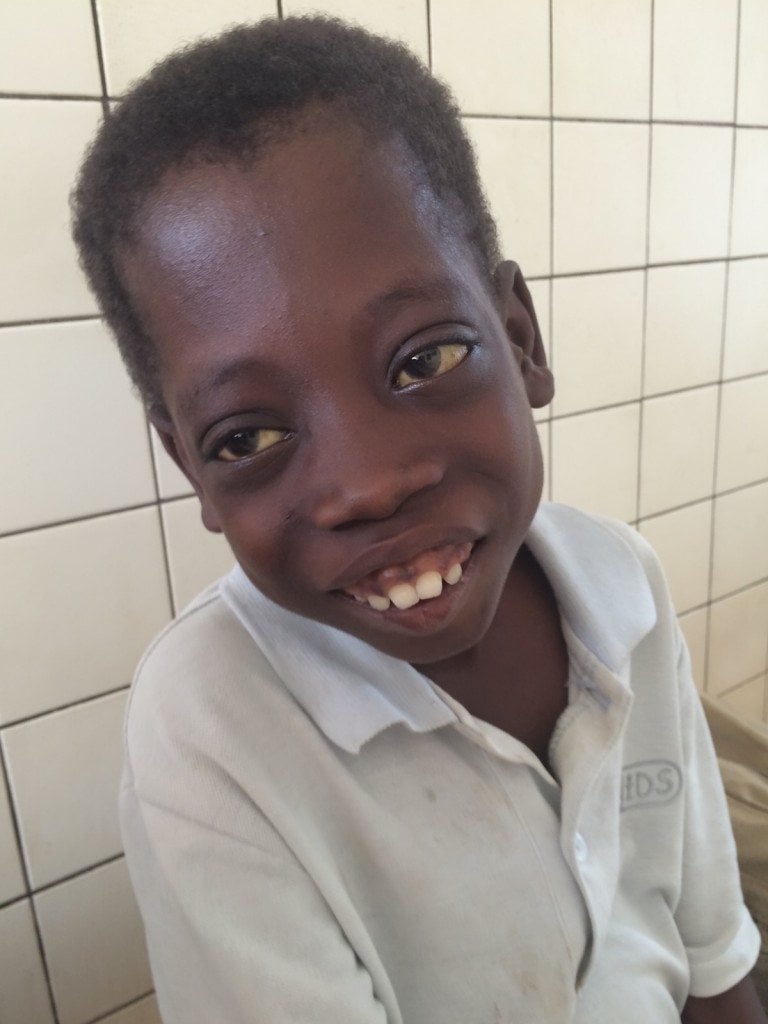 Because Chris had not received treatment during the course of his life, several organs had been damaged and the doctor felt that he would not survive as long as those who had had treatment. He had a life expectancy of eighteen.
Had I known these would be the words that would come out of the doctors mouth I would have found a way to shelter this young boy from theses words. Here was a boy told his whole life he would die. If there were anything that would kill ones spirit I would imagine it would be this. What it must feel like to be a kid and not know what it feels like to just run around with other kids, to dream of the future or have the warmth of a parent hold you when you are scared. I would hate for any child to be in his shoes.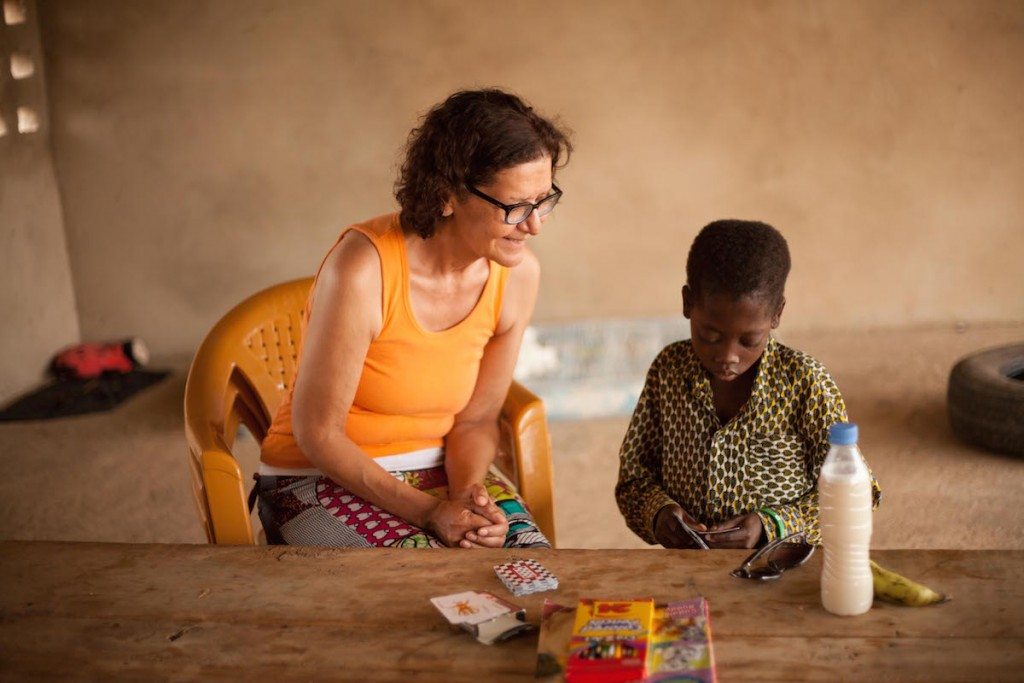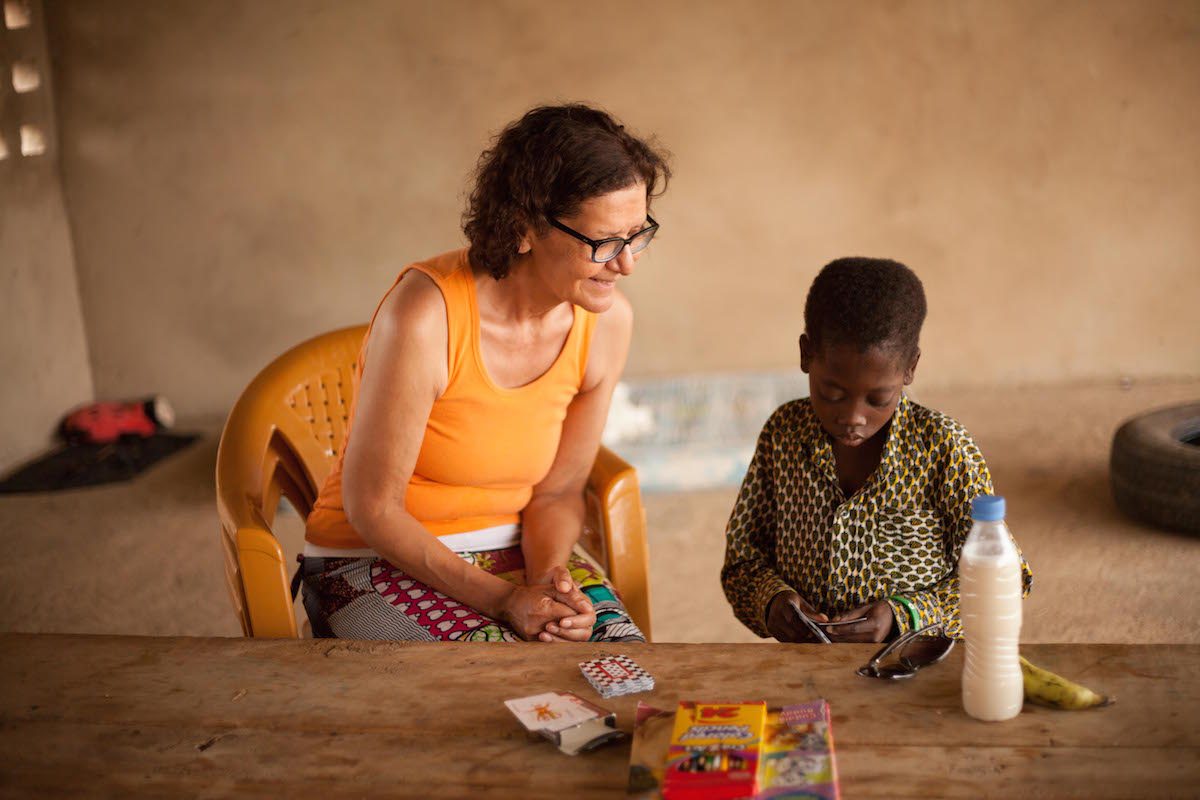 But Chris now has a family that loves him and cares for him. Although we are a mixed family of the team members on the farm, Beth, Lewis and myself, we just love him.
He will never go another day in his life without one of us showing him his value and making sure his needs are met.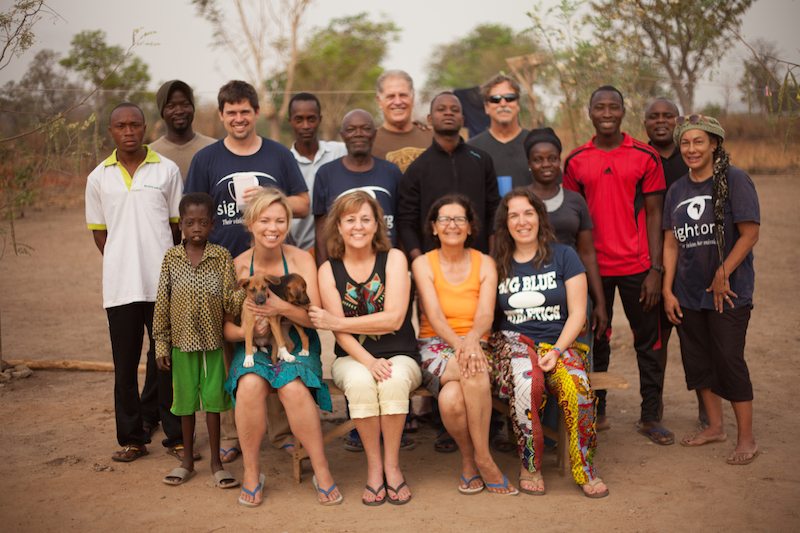 And so as I reflect about the dampened spirit I experienced on this trip in missing the comforts of home, here was a boy that put it all into perspective. Sometimes we have to put ourselves in someone else's shoes to know how much we have to be thankful for.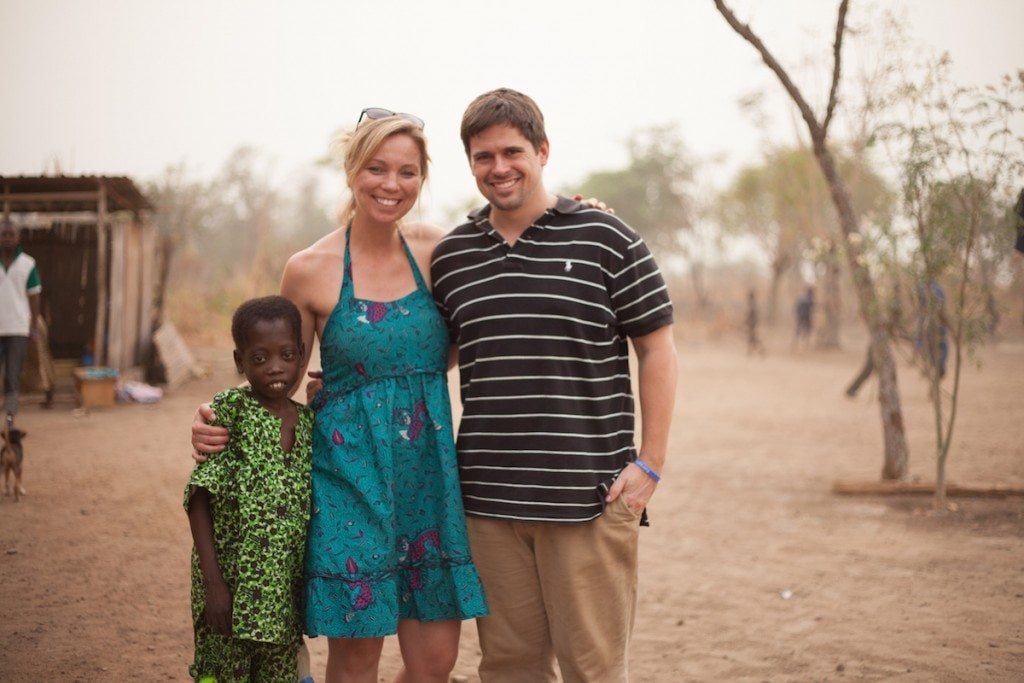 Chris has a quite the journey ahead of him and we just recently learned that he will have to have surgery because of a large mass that was found in his chest. Please pray for Chris as his surgery approaches. He needs a big miracle.  
Written by: Naomi Swann