Most of our patients are accompanied by a family member or loved one. Naturally, we assumed that the man who brought Nakai was her husband or brother.
We were surprised to hear that he was not.
Nakai is an 80-year-old widow who has requested eye surgery three times and has been turned away each time for various medical reasons. We praise the Lord that she was stubborn enough to keep coming. This last time Laurie, our medical director, knew in her spirit that she had to do Nakai's surgery. There were still some setbacks to her surgery, so Laurie asked the mission team to pray over her. Nakai had already lost one eye completely and was blind in the second eye due to an eye infection.
To give you a picture of how blind she was, at one point while she was waiting on her surgery, Nakai dropped her scarf and could not even figure out where it had gone.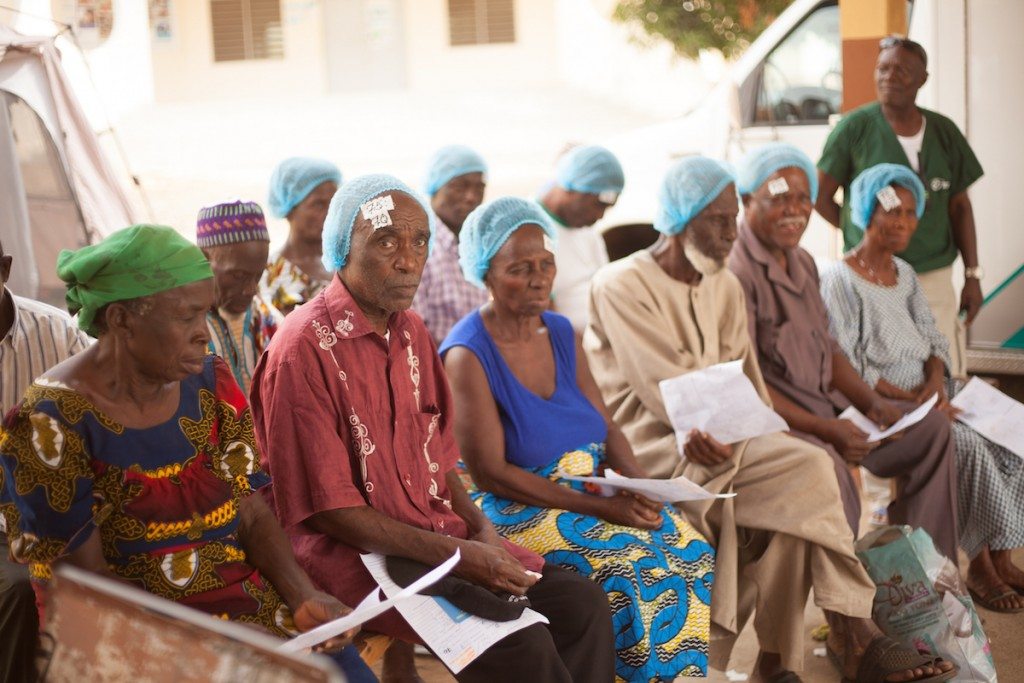 The man who brought her was very nice, but we could all tell that they did not know each other well. We knew that she had traveled a long way for the surgery, so we were curious as to what kind of man would bring her that far if he did not know her. We found out that he was just a man at her church. God led him to bring her to us. He knew that Nakai's daughter-in-law was taking care of her at home, but she was often left alone to sit in her blindness.
God used this servant-hearted man to change Nakai's life. He waited all day in the hot sun for Nakai's surgery. He led her away by the hand and helped her get comfortable for the long night ahead, as she waited for us to take her bandages off. We all watched with awe, as he selflessly cared for her over the entire 24 hours.
The next day, as her bandages came off and she could see again, he smiled with her, he cried with her, he laughed with her.
He was a true picture of the Church.