In August when we visited a village and showed the Jesus film we had forty-eight people give their hearts to Jesus. Thirty-two of them were children.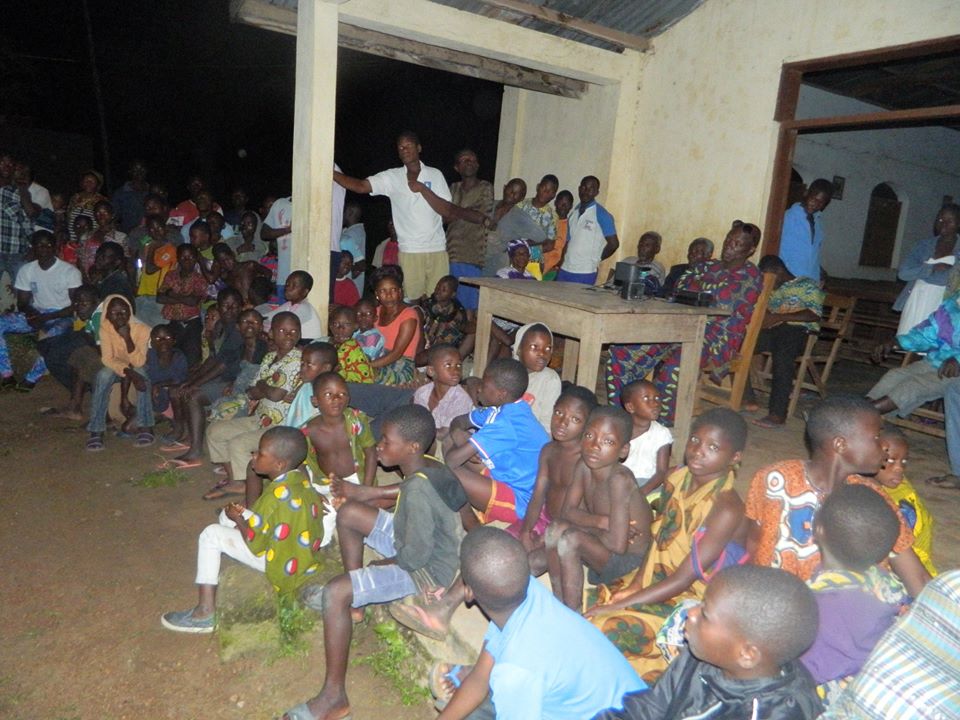 Clearly God was speaking to us about the NEED for ministering to the children.
They have no ministry available to the children in the villages we have been to. The children go to church but the pastor is speaking to the adults only and not on the children's level.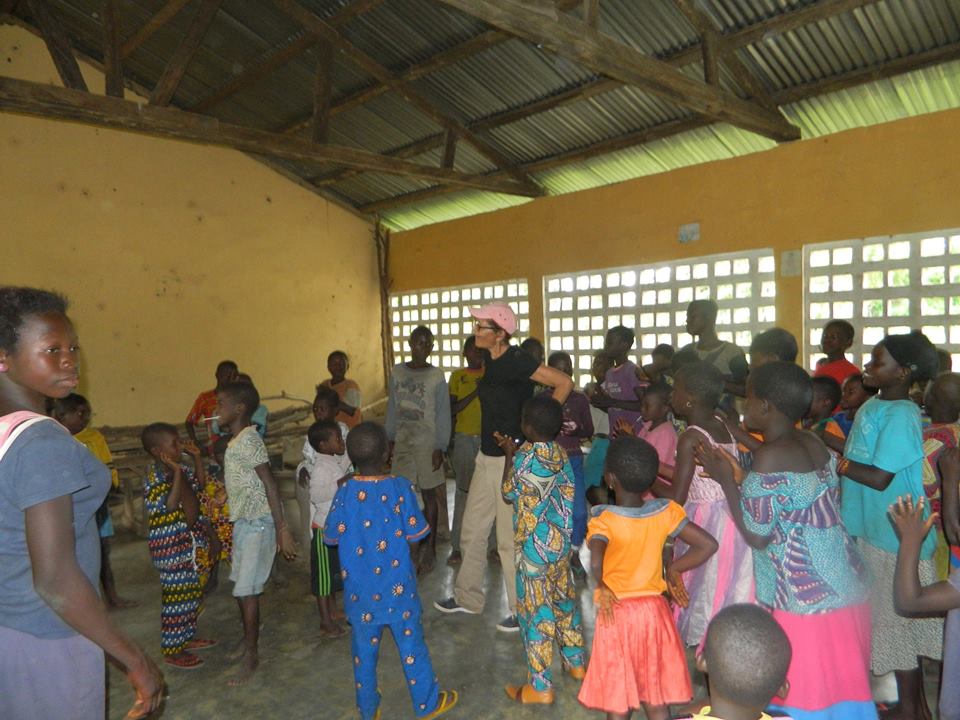 Sight.org has been growing in many ways with general medical clinics and now we have started doing children's ministry!
We began our first children's ministry this month.  It will be challenging in many ways because we don't have the resources available here but God is showing us ways we can overcome this.  We were eagerly welcomed into the villages to do children's church. We even had teenagers come and participate. These teens will be mentored with hopes that they will take over the ministry one day.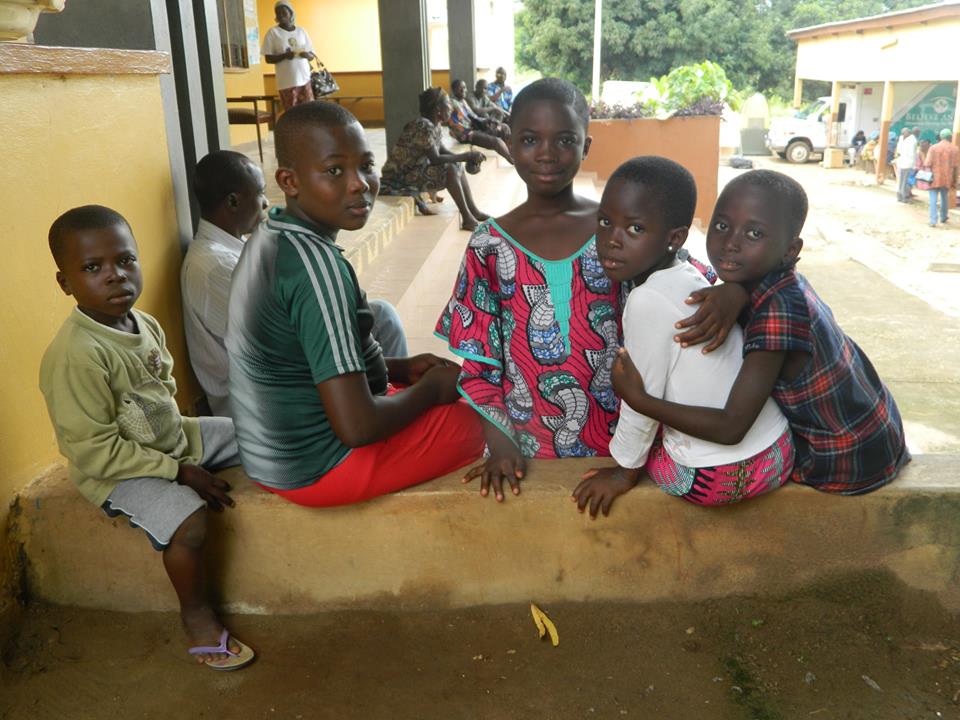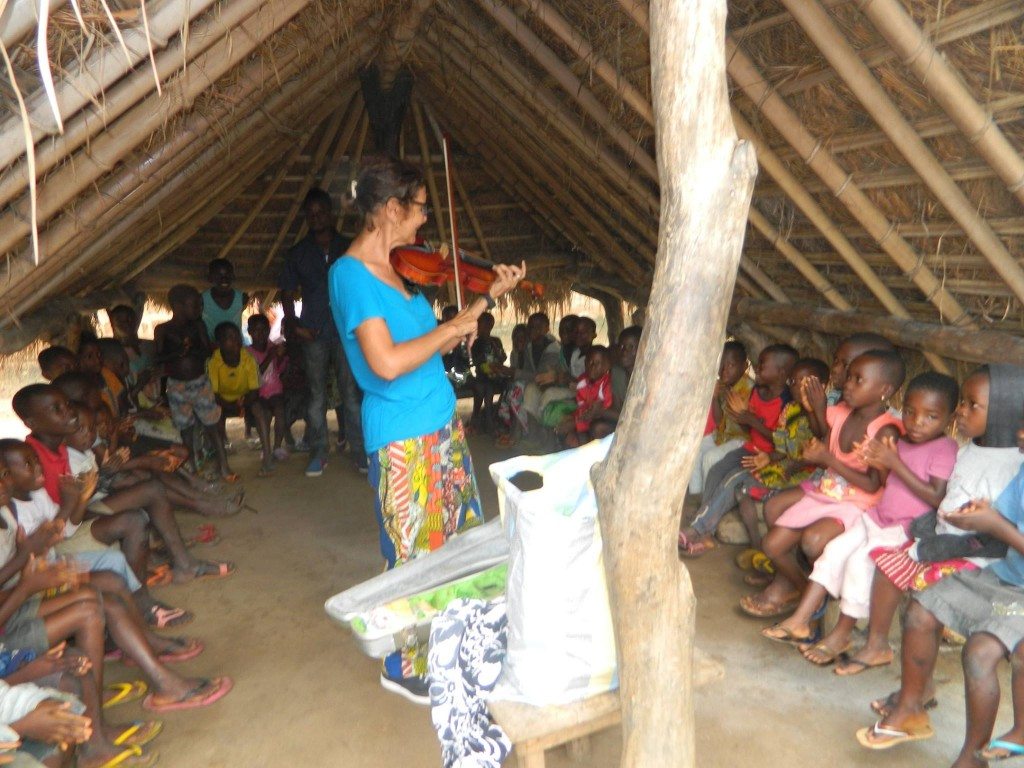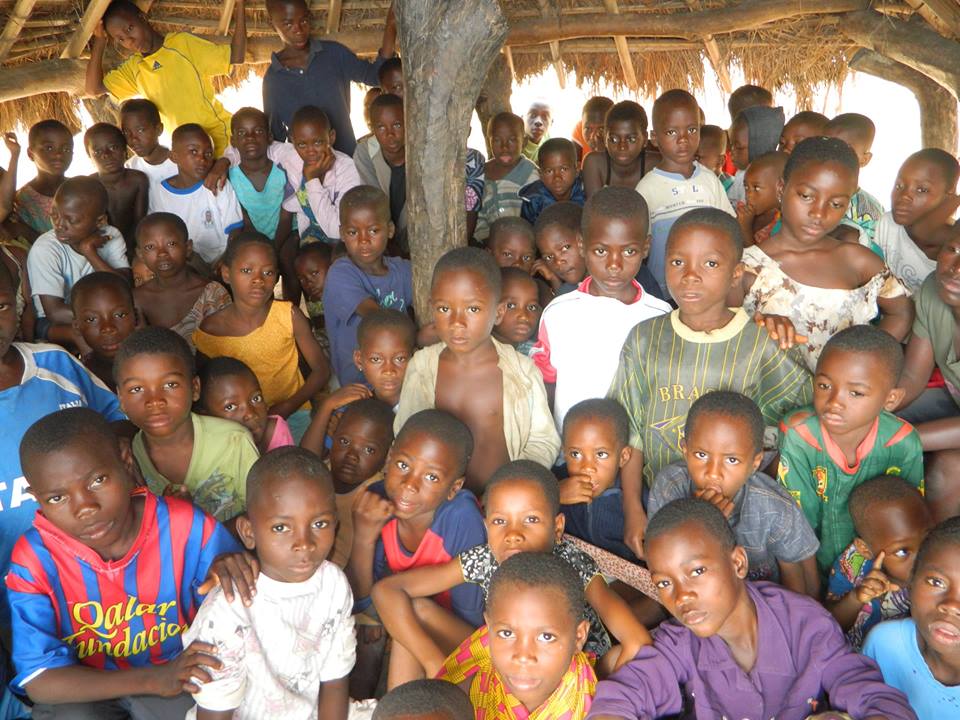 This was our first village and this was our "hut" for children's ministry.
The children grew from a 36 to over 100 in about 20 minutes!! Of course we had to go outside to do our wiggle/giggle time!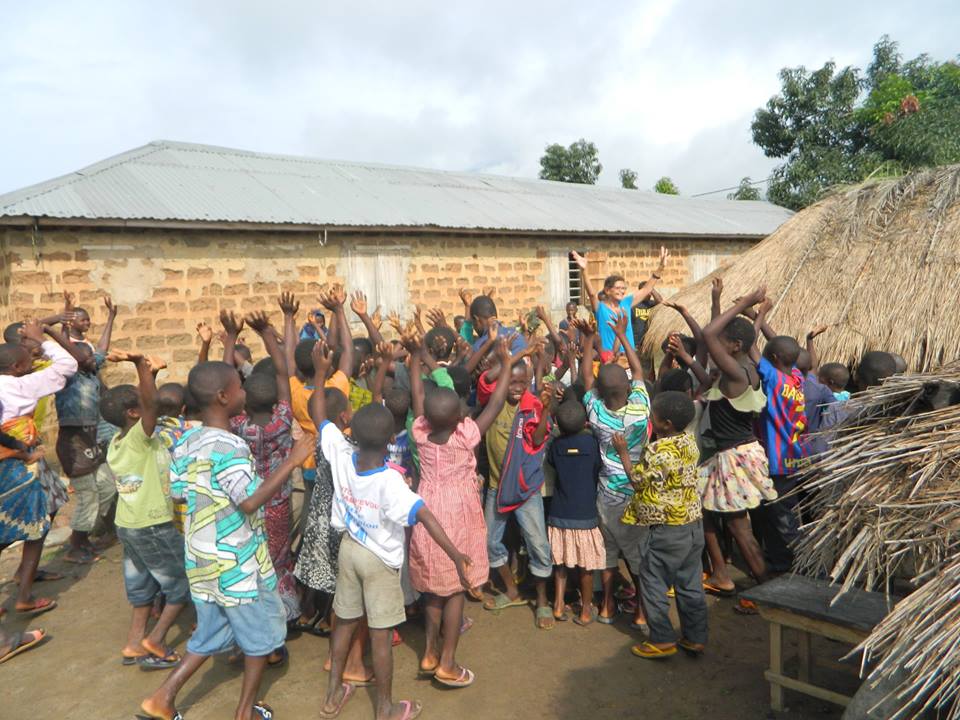 In one village, 139 children came, which was the largest group we have seen.
Even the infants came on their mama's back because nobody wanted to miss this event! We are learning many things and finding we need to tweak and fine tune our presentation but the message is clear, "LET THE LITTLE CHILDREN COME TO ME" Mark 10:12.  We are exhausted after each session, but there is such a JOY in being with these kids and loving them. Our prayer and intent is that seeds of salvation would be planted by the Holy Spirit in the hearts and minds of the young, and indeed the families of these villagers.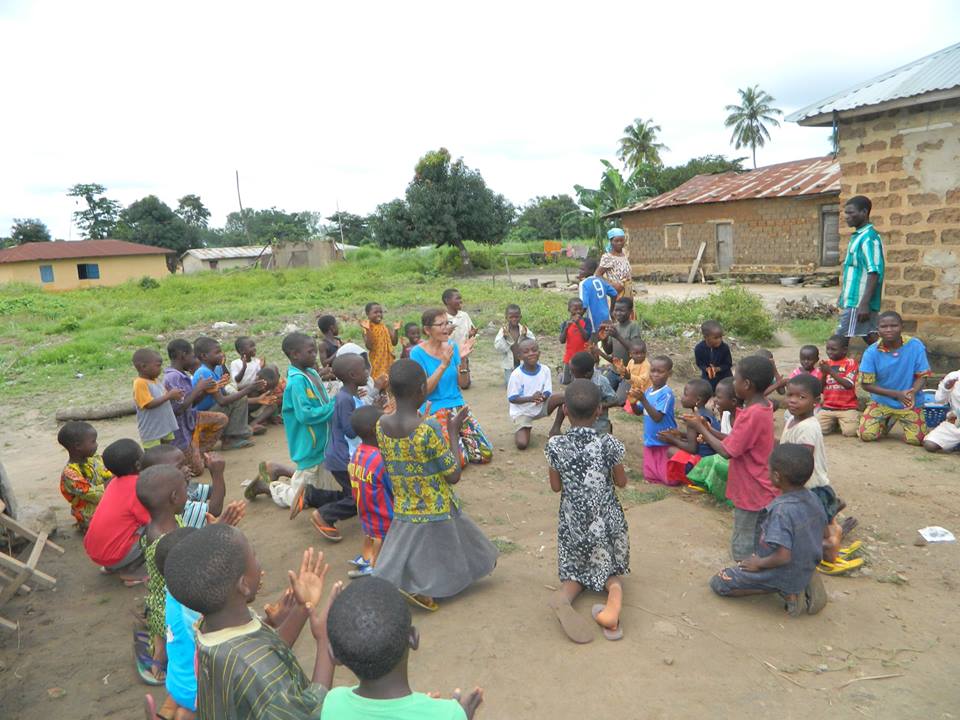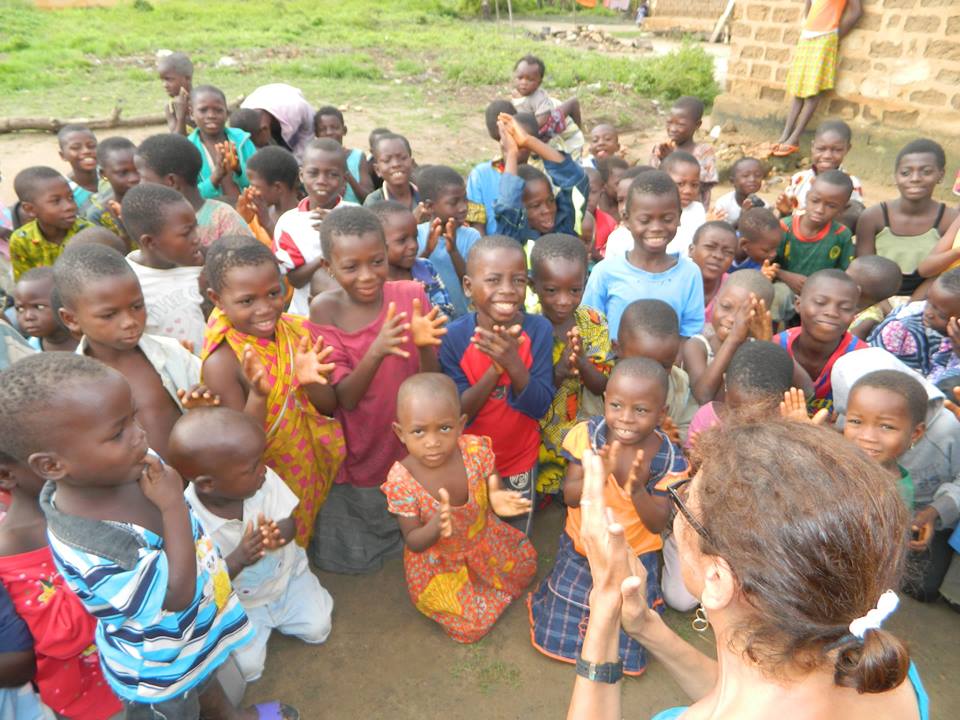 We have been well and enjoying the wonderful "cool" evenings and warm days. We are even wearing long pants during the day and using a light blanket at night. In February, that was impossible to do because it was so HOT.  We are getting closer to the end of the rainy season and Wayne will soon be starting their building project. We are looking forward to the work on that project!  As always we would LOVE for you to come visit us and see the work for yourself!
We are excited to be a part God's plan. Thank you for helping us to walk out this dream.
If you should like to help us in prayer or financial support, please go to Sight.org prayer calendar or donate page.