At Christmas, we see that word everywhere, and it usually has glitter all over it.
BELIEVE in Santa
BELIEVE in miracles
BELIEVE in the true meaning of Christmas.
At Sight.org, we BELIEVE in light.
This week is the first week of Advent. During Advent, we spend time thinking about God's light coming down to expel the darkness.
Only light can cast out darkness.
"If your eyes are open today, you will undoubtedly see darkness all around. Darkness is the reality for those who choose to not follow God but instead follow their own, sinful way. Know this: darkness is not of God. God is light and in Him there is no darkness."
The people we serve and love in Togo are living in two kinds of darkness. They live in physical and spiritual darkness.
God has gifted us with an amazing medical staff and mobile eye clinic. They can take away that physical darkness within twenty-four hours. We could so easily focus on just the eye surgeries. It is truly amazing to see the transformation of a person going from visually impaired to complete sight.
But we know that God has bigger plans for these people.
This is Divi Gladys. She is 65 years old and has been blind for 3 years. She used to be a tailor but could no longer work because she was visually impaired. Now she can see again, work again, and live a normal life. Can you see the transformation in her face? Her physical darkness is gone. God uses these surgeries to open doors for the gospel.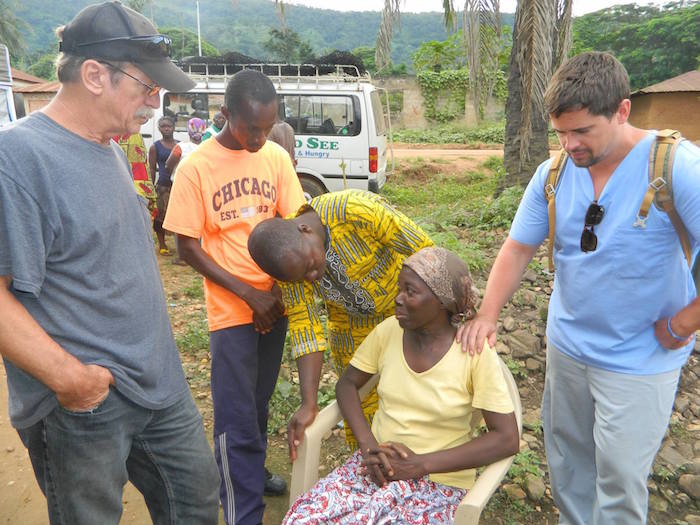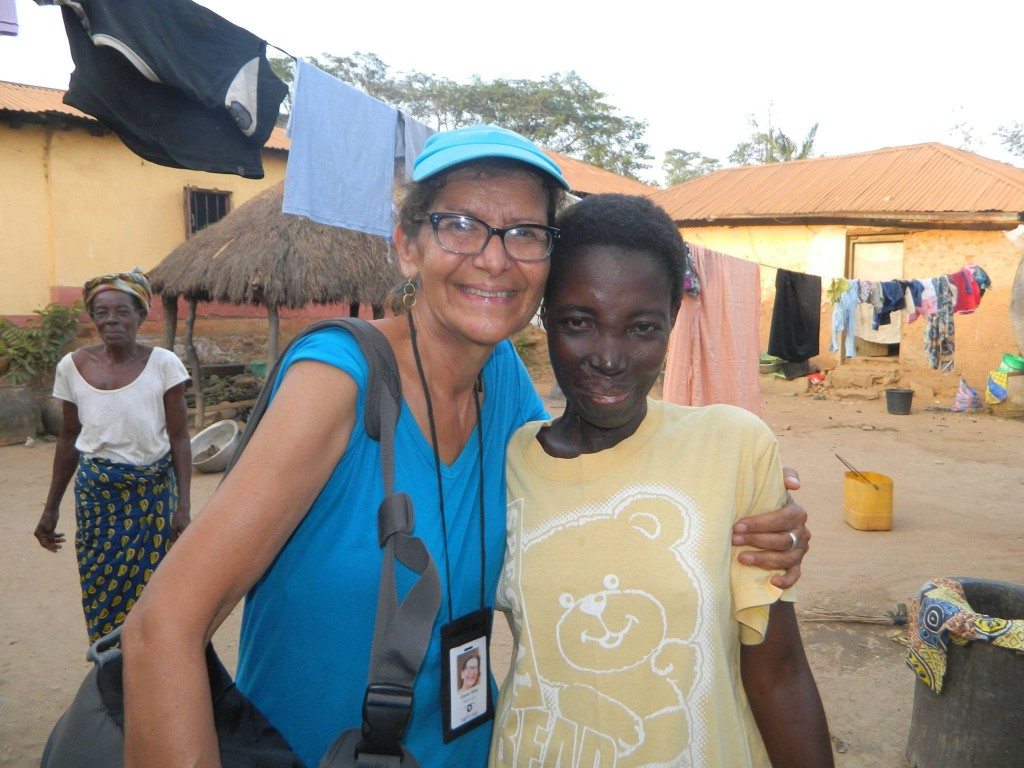 This is a woman named Malibow (or Malekpo). Our ministry team met her while showing the Jesus Film in the village of Adjahon. Many people in this village have received sight at our mobile eye clinic. Malibow does not suffer from visual impairment, but she does suffer from epilepsy. One of her seizures caused her to fall into a fire and burn herself. She asked our team to pray over her. Her epilepsy did not go away, but instead, she was overcome by the presence of Jesus. She became a believer that day and she has never been the same. Can you see the transformation in her face? The light of Jesus has entered her life and she has been changed completely.
At Sight.org, we hold on to these words, "Believe in a world without darkness." We feel that these words encompass what God has called us to do.
Do you believe in a world without darkness? Do you believe that God's light can expel darkness?
God is doing this amazing work in Togo. He is being light in the darkness, both physically and spiritually. He is changing the lives of people all around us.
But God is not just at work in Togo, He is at work everywhere you go. This Advent, let God be a light in your dark world. Let Him be a light through you.
"One of the things that maintained my interest in supporting this ministry is the holistic approach it has taken, including partnership with the local community and government, training for farmers to reduce malnutrition (which impacts eye health) and sharing the gospel. In addition to the eye care provided by Sight.org, I believe these other items are just as critical to creating long-lasting impact in countries like Togo. I feel blessed to play a small role in all the good work Sight.org is doing."