Dennis was one of the most stubborn and ornery three-year-olds.
Every time we saw him, he fussed and let out this cringeworthy cry. It was so annoying that it was endearing. We all just laughed when we heard him fussing because there was something about Dennis that we all loved. We all just wanted to try to make him smile.
Dennis had been blind since birth. He had thick cataracts that covered both eyes.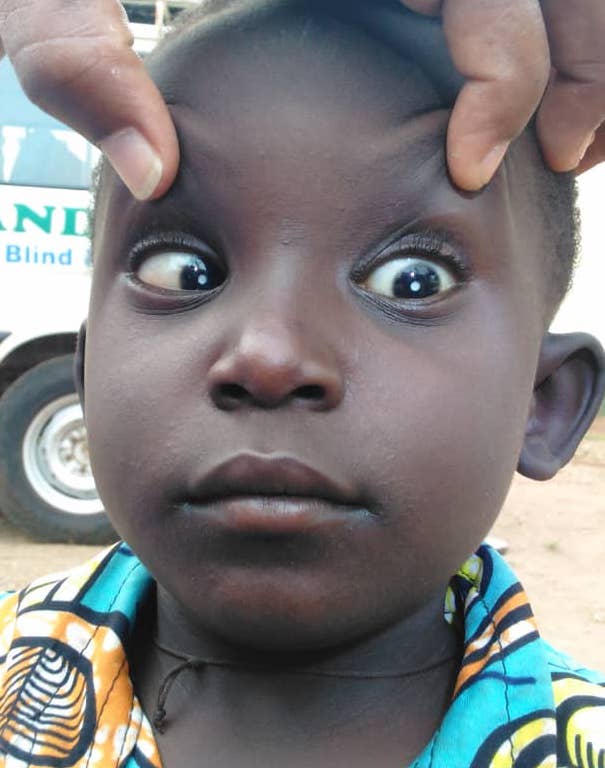 He didn't trust anyone but his dad. He stayed glued to his dad all day. If his dad moved, he moved. If his dad stood up, Dennis stood up. If anyone besides his dad tried to get near him, he screamed.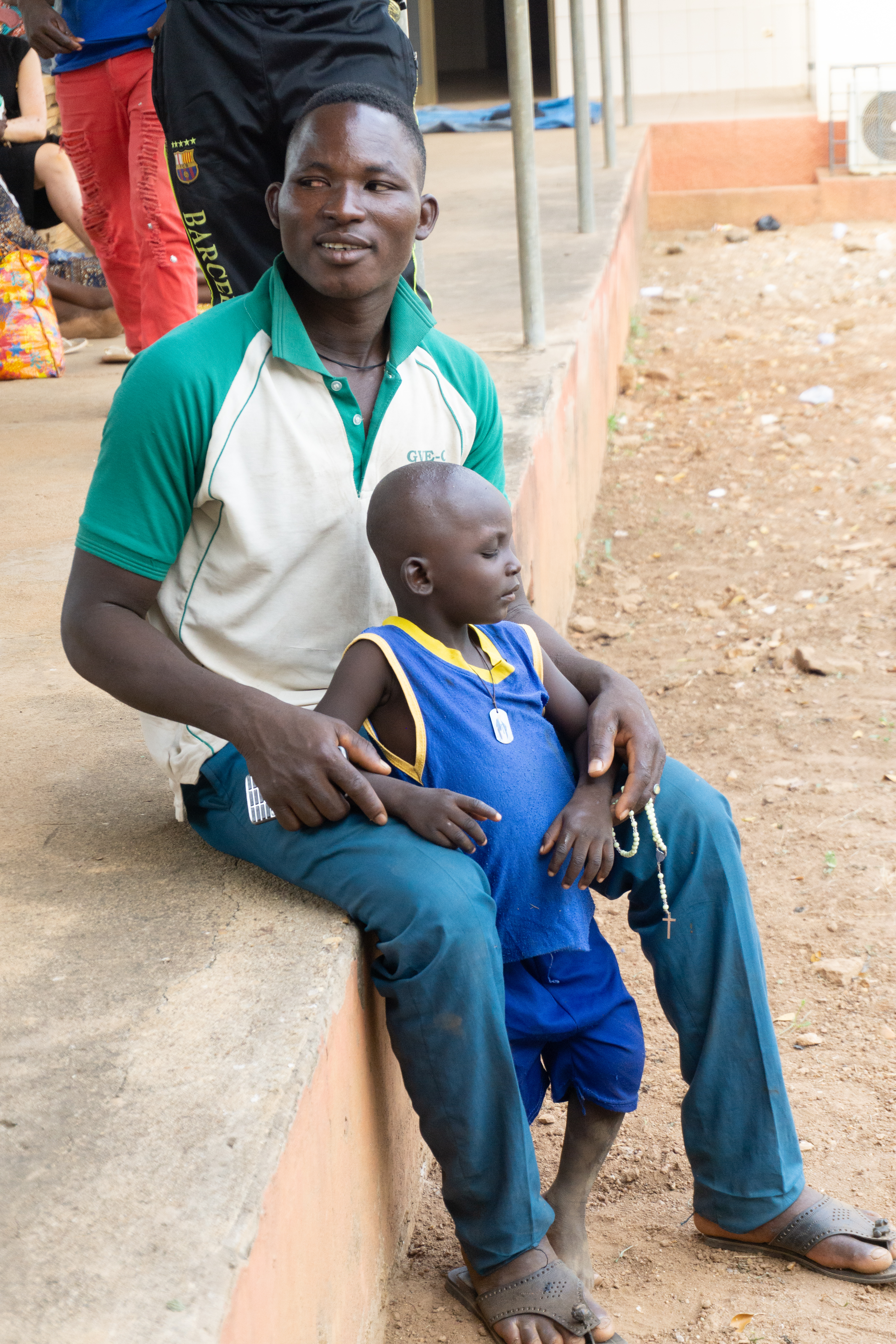 Our medical team first saw Dennis a year ago, but they knew he would have to wait until we scheduled children's surgeries.
Eye surgeries for children are more complicated than eye surgeries for adults. When we operate on adults, it only takes fifteen minutes and they are awake for the entire procedure. When we operate on children, it takes two hours and they have to be put under full anesthesia. Because of that, we have to schedule all the children at the same time and make special preparations.
Dennis had waited for a year for his surgery, and his time was finally here.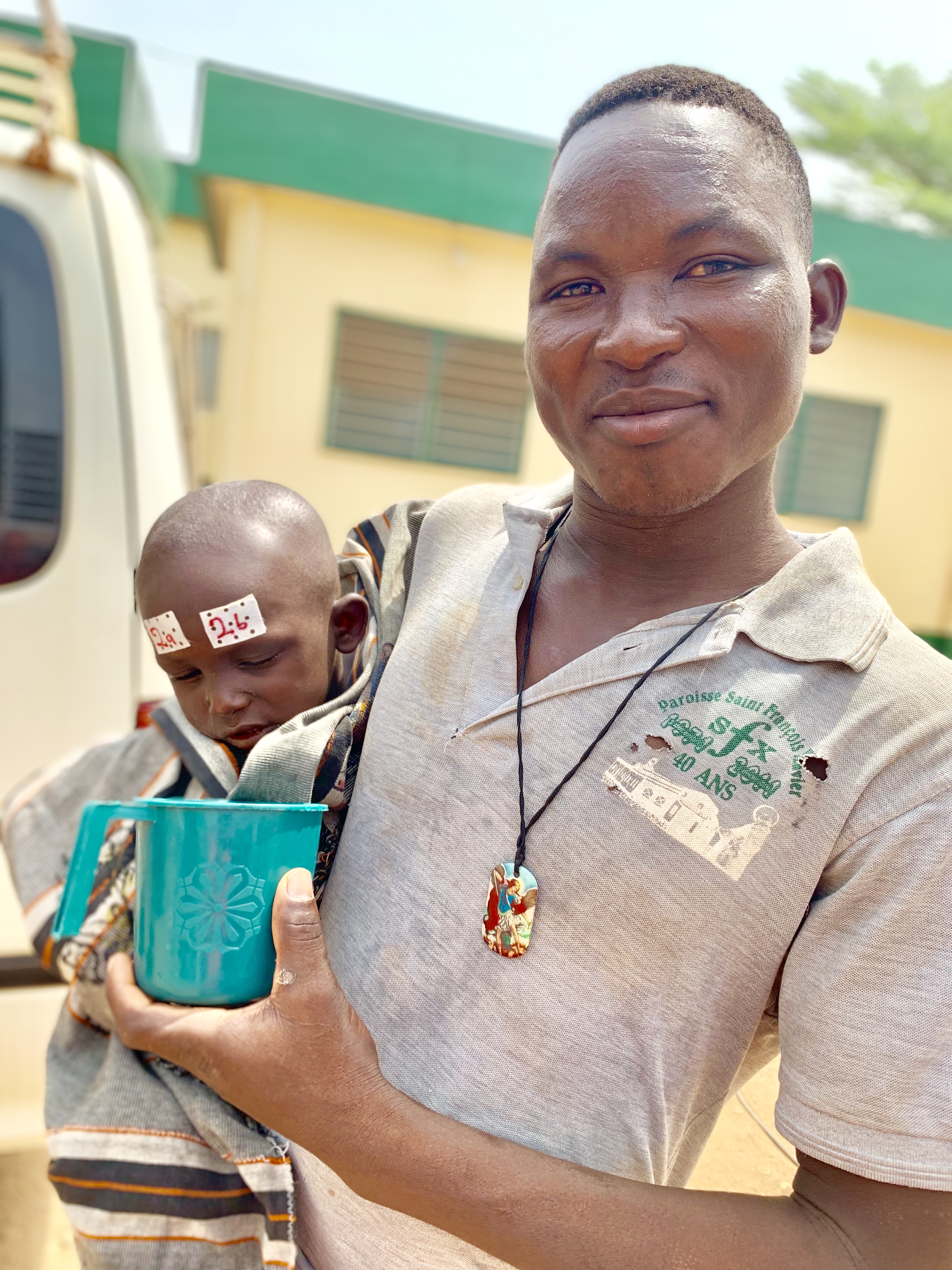 Dennis and his father arrived five days early since they lived far away. They did not stay in a hotel. They slept on the hard ground, outside, every night in 100-degree weather. They claimed a spot right by the showers, so every night I walked past them to get my shower. They both seemed to be sleeping so peacefully.
I will never forget the picture I saw one night as I walked by. Dennis' father was lying flat on his back while Dennis laid face down on his chest. They were both sound asleep, on the edge of a concrete step. Never once did his father complain. Never once did he ask for better accommodations.
I stared at them every night, thinking about how their life was so different from mine.
I imagined what it would look like for me in the United States if my son was blind and waiting for his eye surgery. We would be staying in a hotel with air conditioning, running water, and a comfy bed. We would show up at the hospital a few hours before the procedure and wait in soft chairs. My son wouldn't be able to eat breakfast because of the anesthesia, but we would entertain him with toys or some sort of screen. We would know exactly what time surgery would start. We would make life as easy as possible for our son.
Surgery day came and we could hear Dennis crying from a mile away. He wasn't allowed to eat breakfast because he would be having anesthesia. He waited with four other children, who were also fussy and hungry. No one knew who would go first. They all just waited for their name to be called. Dennis wasn't entertained with toys. He didn't have air conditioning. He didn't have a comfy chair. He and his dad sat on a wooden bench for hours, waiting, hungry.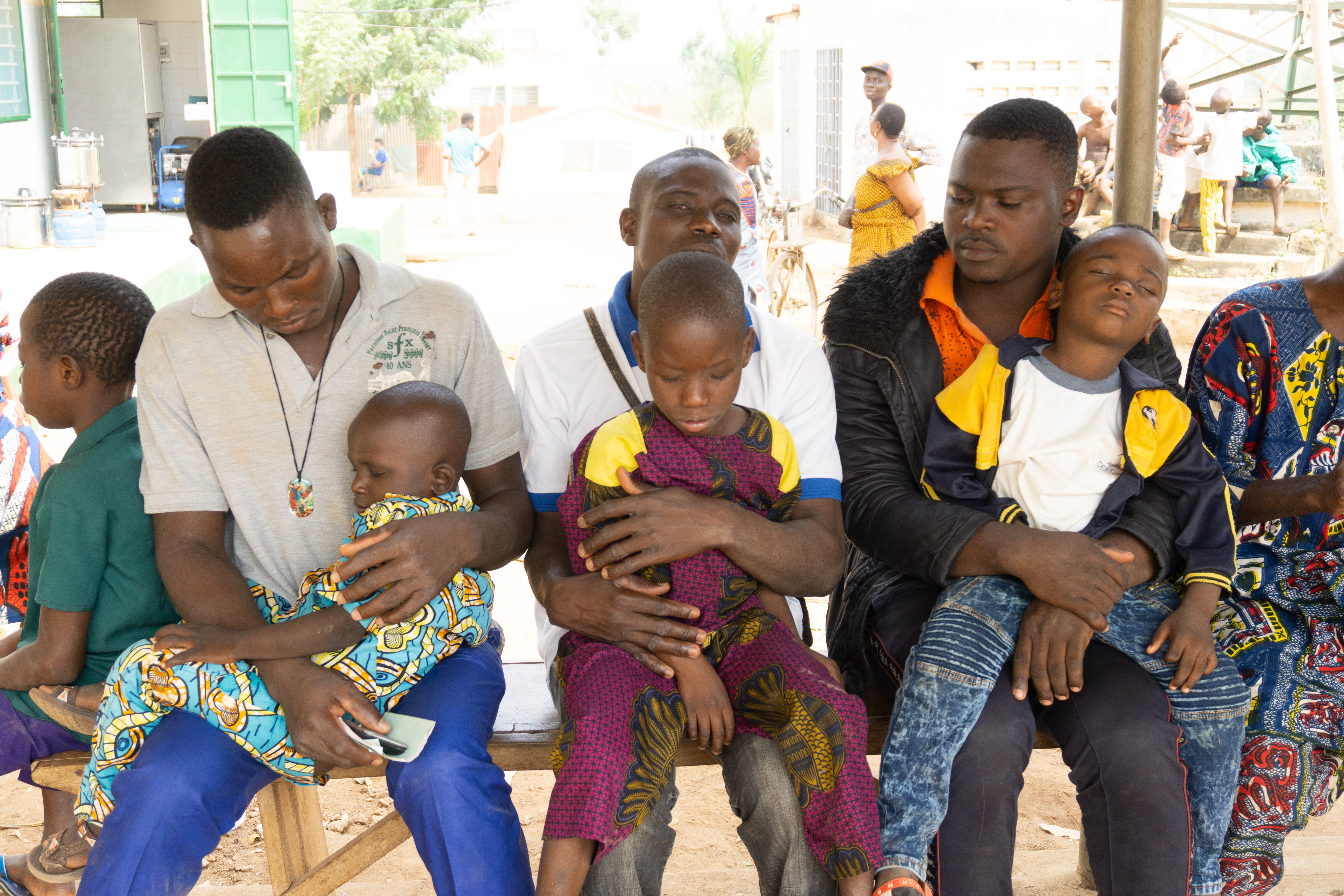 Of course, we Americans couldn't stand it anymore. We had to entertain this child in some way, because that is how we take care of kids right? We entertain them.
Todd broke out his guitar. For the first time in hours, Dennis stopped crying. For the first time all week, Dennis became unglued from his father and found his way to the guitar. He got so close to the guitar strings, Todd could barely strum. Dennis pressed his ear on the wood so he could feel every vibration.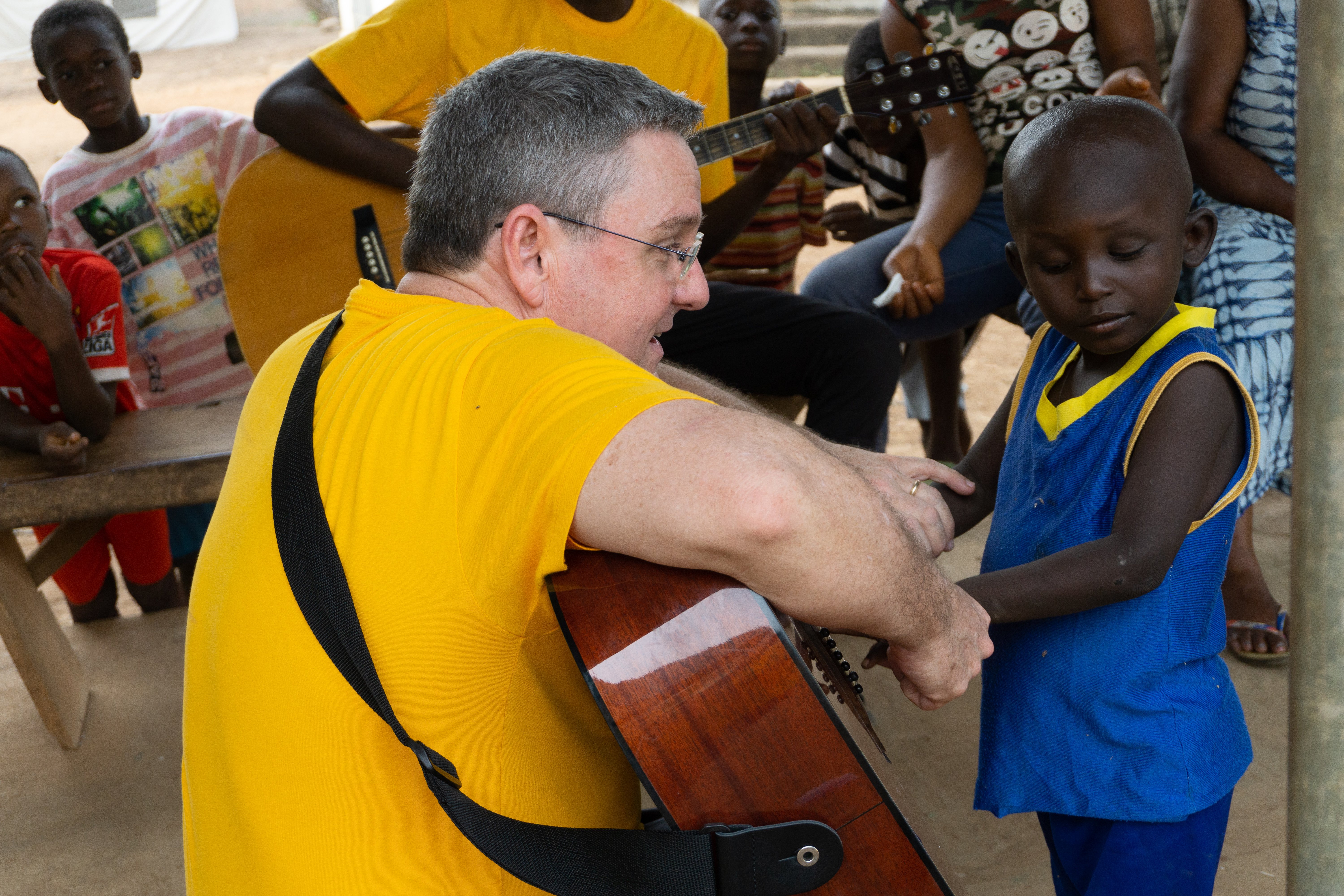 Then Ezekiel brought out a second guitar. Dennis was in heaven. He walked back and forth between the two guitars. He couldn't move fast enough. He wanted to hear them both at the same time. I think he would have sandwiched his head between the two guitars if he were able. Nothing made him happier than those guitars.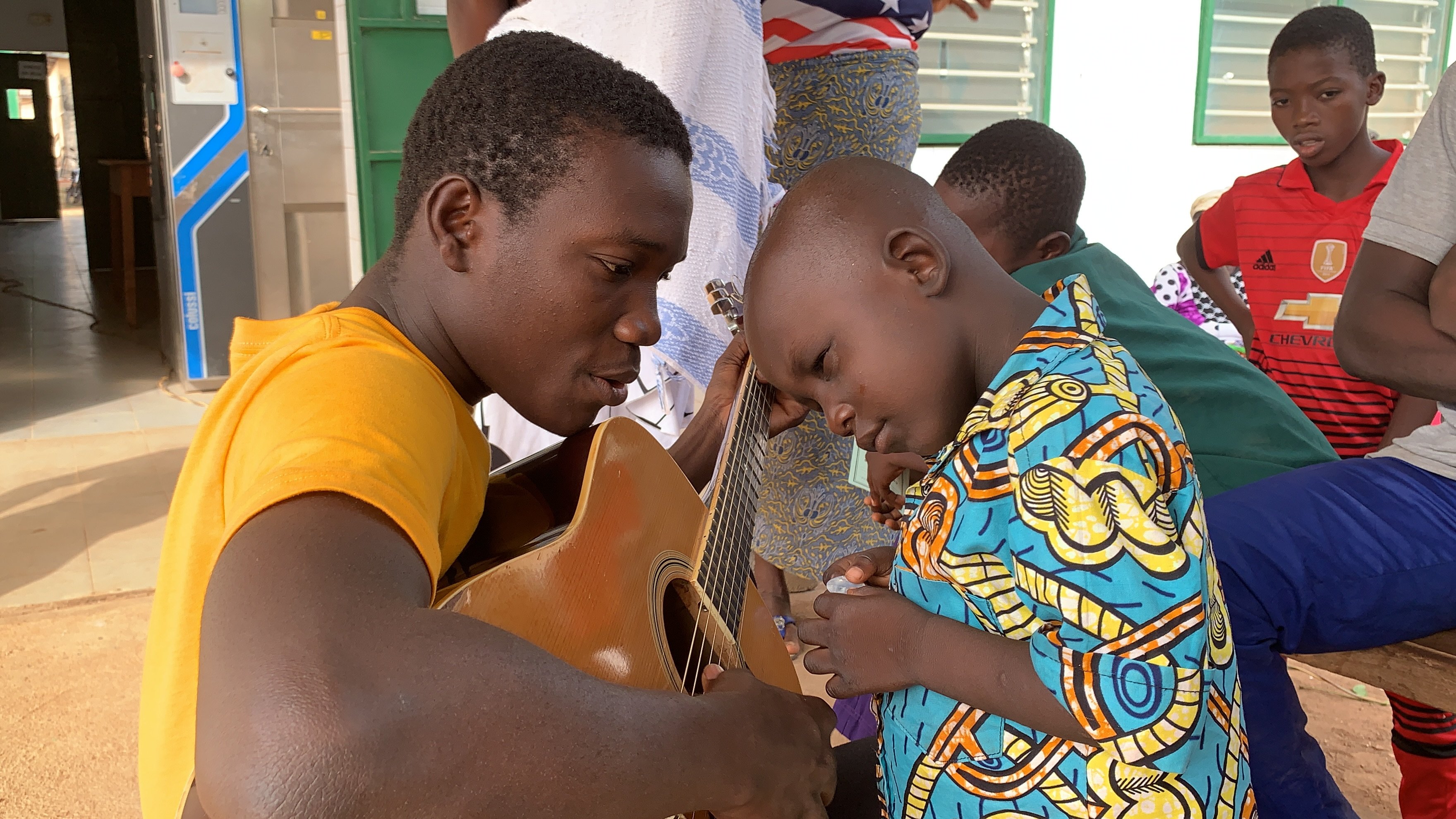 Todd played and sang "Break Every Chain" over Dennis. The whole world stopped at that moment. The presence of Jesus was so strong as he sang. Dennis, this three-year-old who hadn't stopped crying for days, was now calm and happy. He was drawn to the music. The Lord was soothing him with his song of hope and love. We will never forget that moment.
From then on, Dennis thought those guitars were his. He sat in Ezekiel's lap and hugged the guitar. It was his.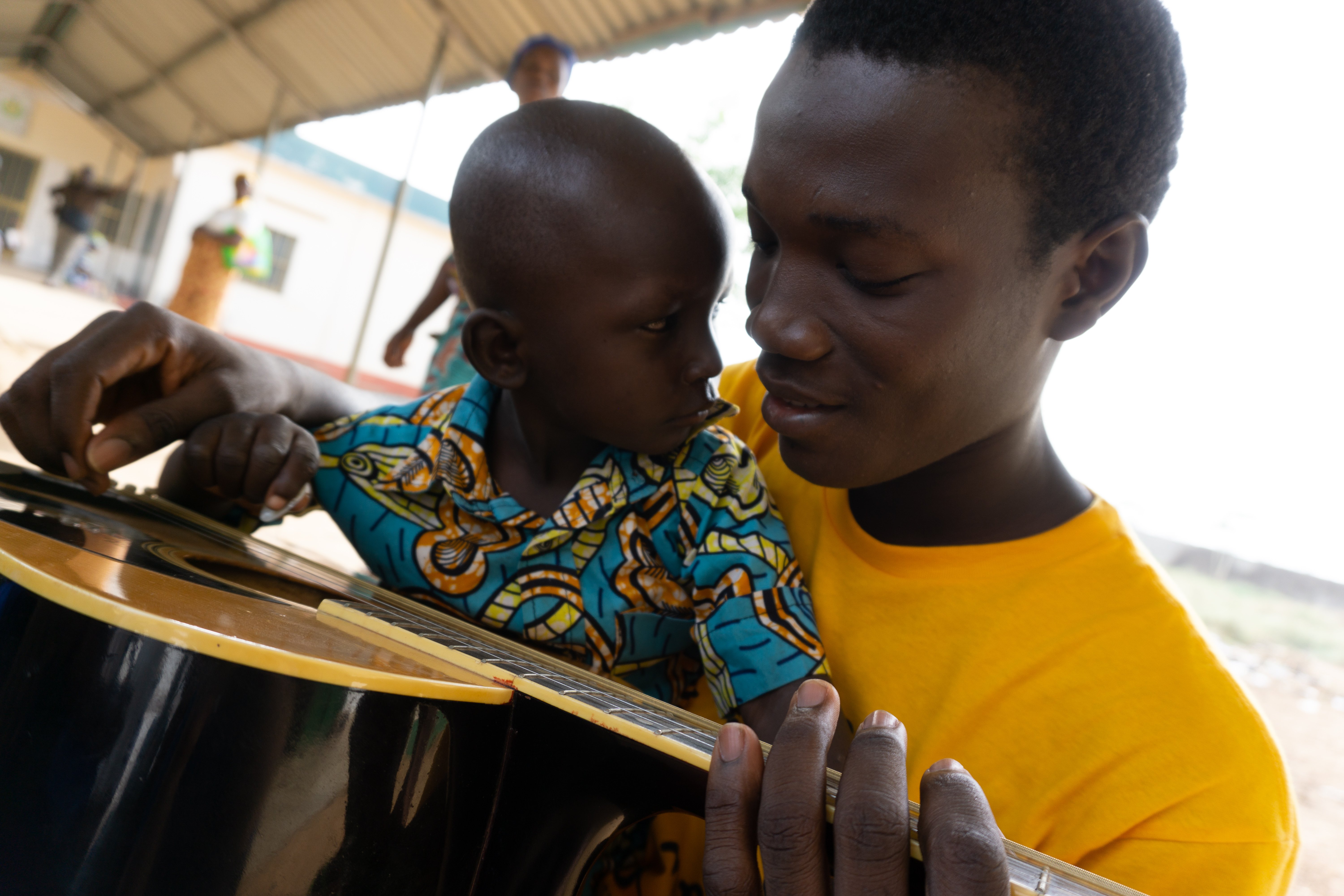 Hours later, Dennis' name was finally called. The nurse carried him into the operating room screaming and flailing. He was a strong little thing. None of us could hold him still.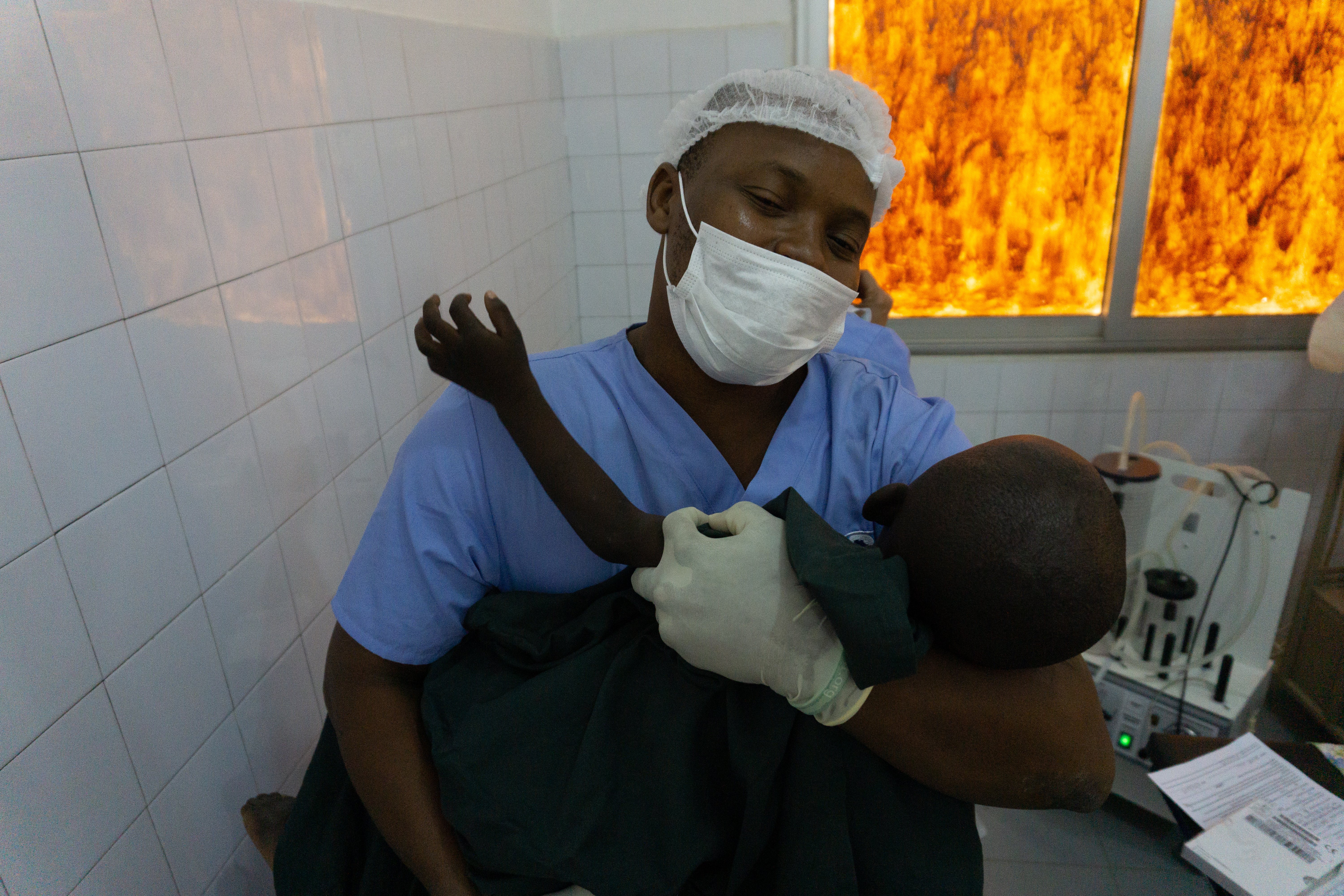 As they laid him on the table, we heard the bad news. One of the machines needed for children's surgery was not working. It needed an oxygen tank and the oxygen had run out.
We wouldn't be able to get more oxygen until Monday, and this was Friday.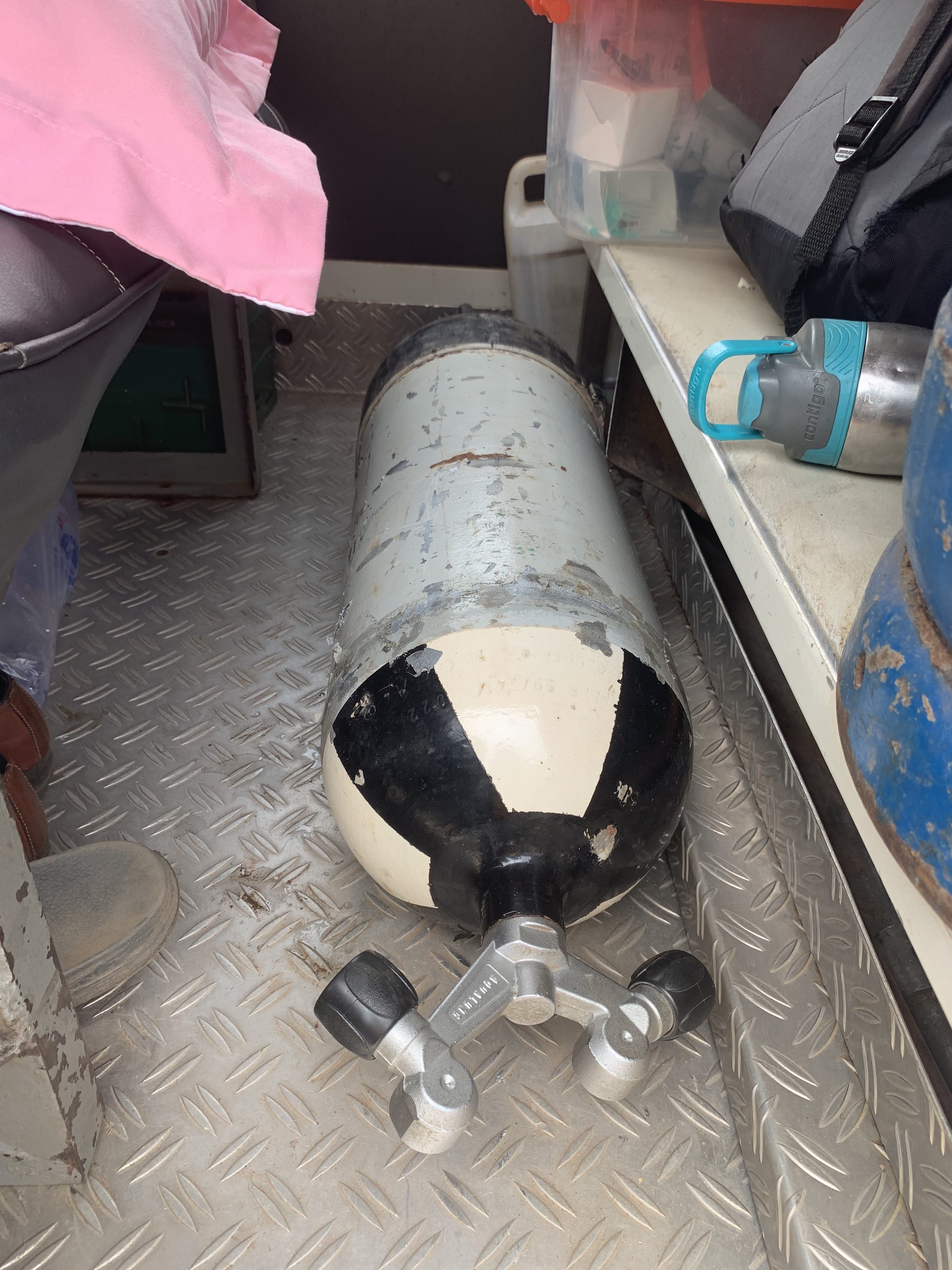 We were all completely heartbroken for Dennis and his father.
Again, I imagined how I would respond if that were my son. I would have been livid. I probably would have yelled at someone out of frustration. Had I just sat on a hard bench with my son in 100-degree weather for hours for nothing? Had I endured my son's hungry cry for nothing? Had I come all this way for nothing?
Dennis' father reacted very differently. He heard the news with grace and patience. Dennis and his father went on with life as usual. They held hands and walked to the market to find food. No big deal. They just had to wait three more days. They just had to sleep on the ground three more nights. No big deal.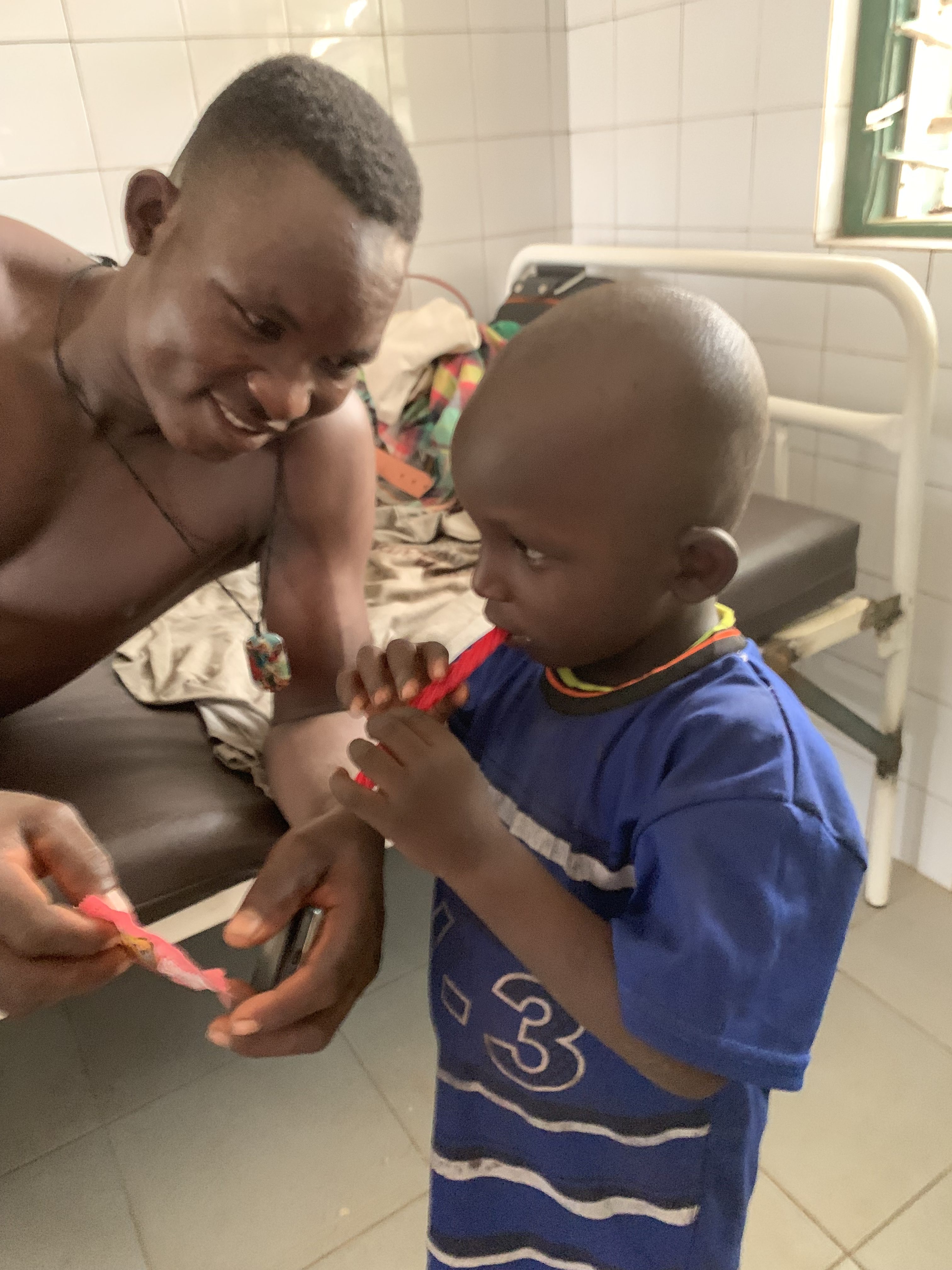 After a full week of seeing Dennis and his father every day, we all grew quite fond of them. And Dennis got used to us. He no longer ran away from us screaming. He even walked all the way across the courtyard all by himself when he heard a group of us singing and playing guitar.
Todd figured out one day that Dennis liked the feeling of Todd's arm. Most Africans do not have hair on their arms. Todd's arm was quite hairy. This was a new experience for Dennis. How fun it was for him to touch those hairy arms.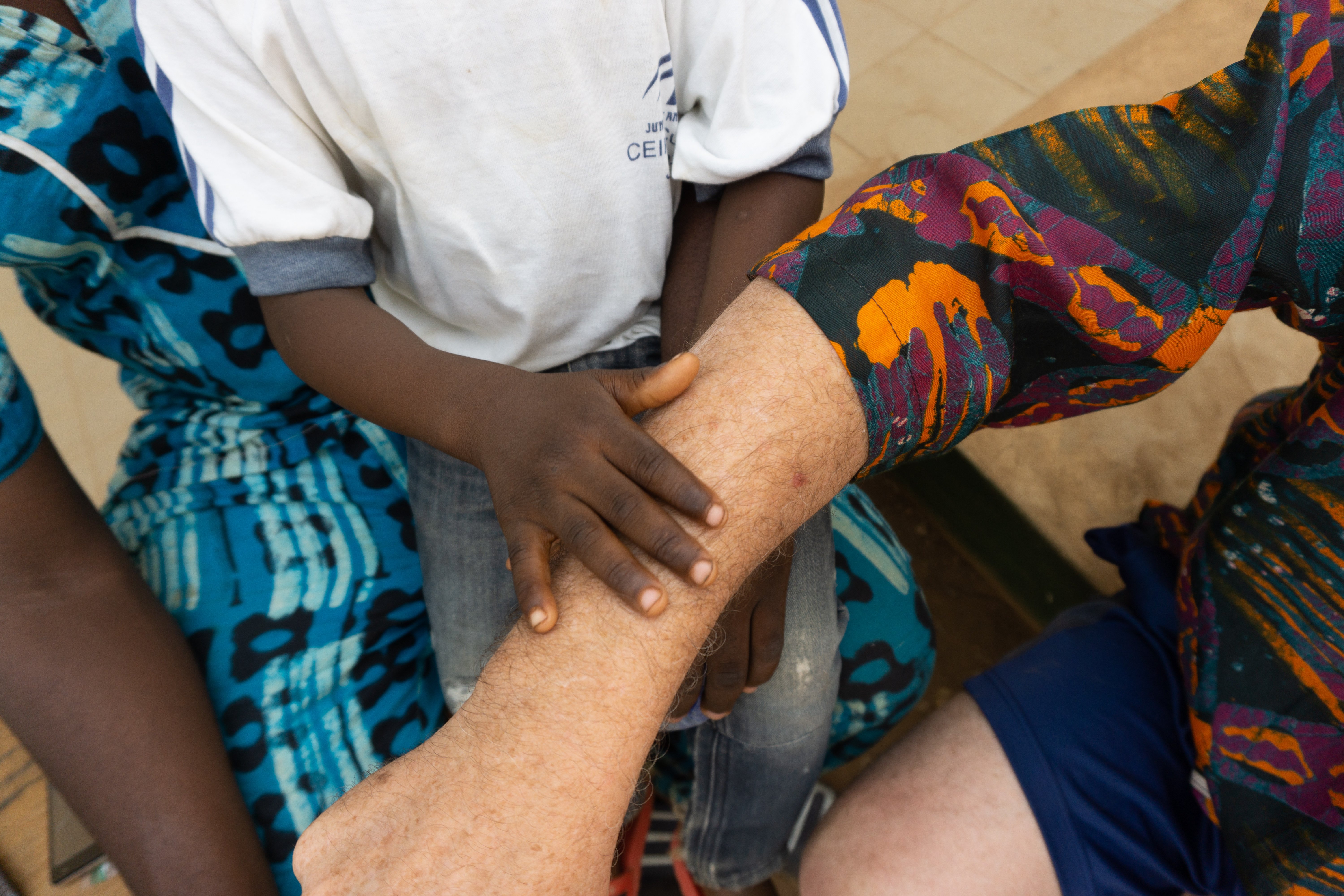 Todd was winning Dennis over with his guitar and his hairy arms.
Monday finally came. Today, surely Dennis would get his surgery. He skipped breakfast again, but this time, he didn't fuss. He was happy and calm. We didn't even have to distract him with a guitar or hairy arms.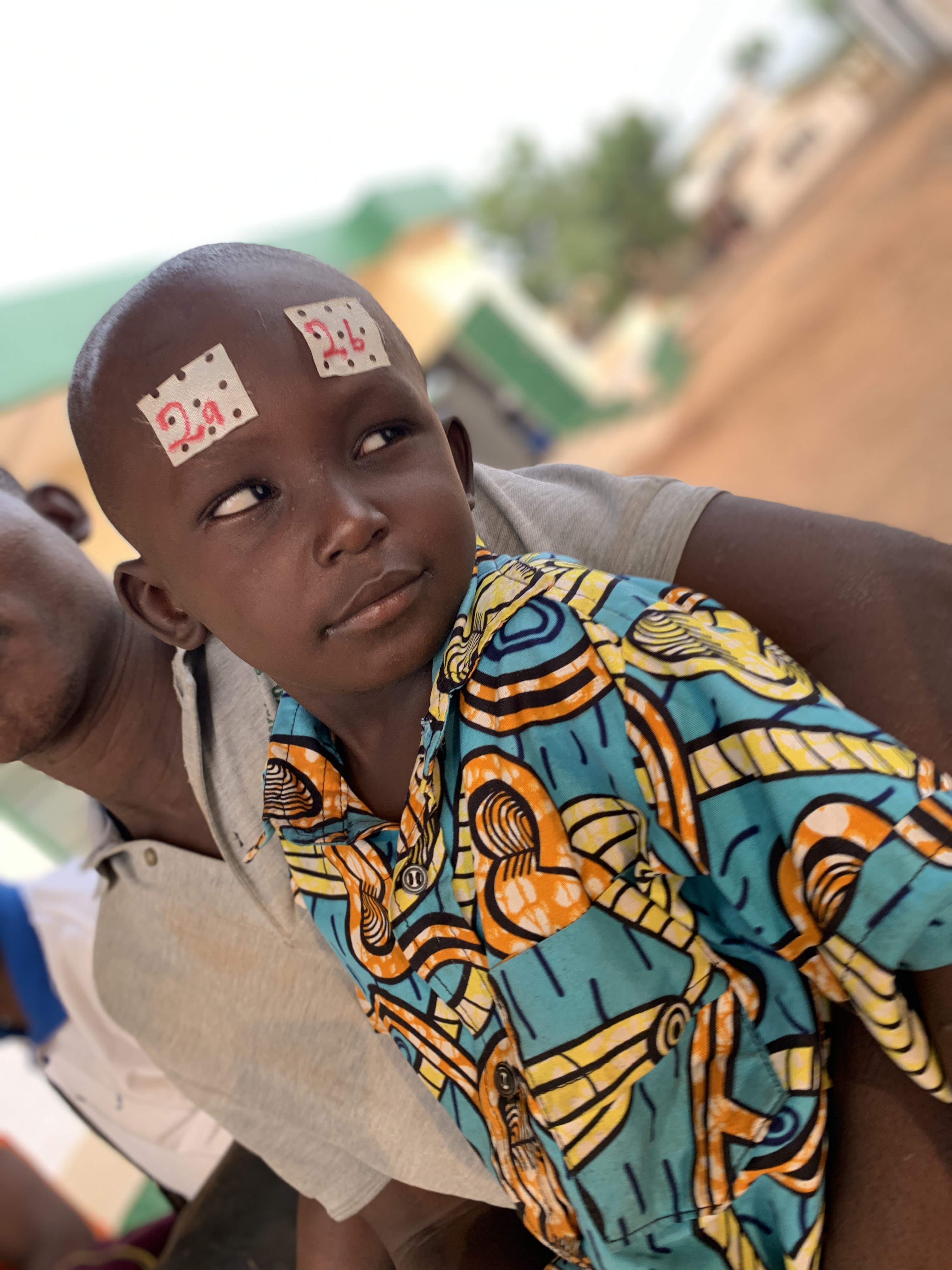 They called Dennis into the operating room and no one had to hold him down. He happily clung like a koala to the large manly assistant named Peter.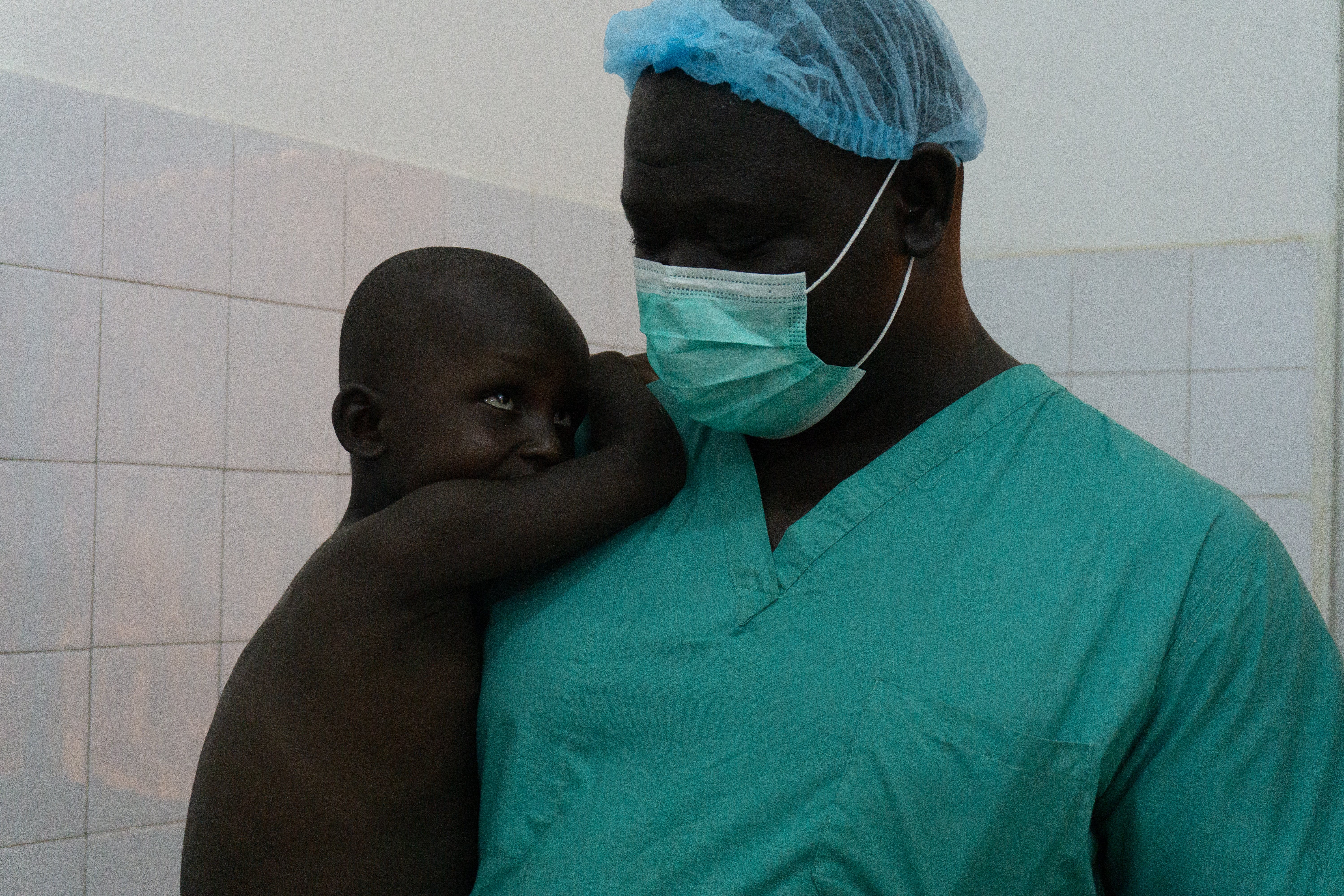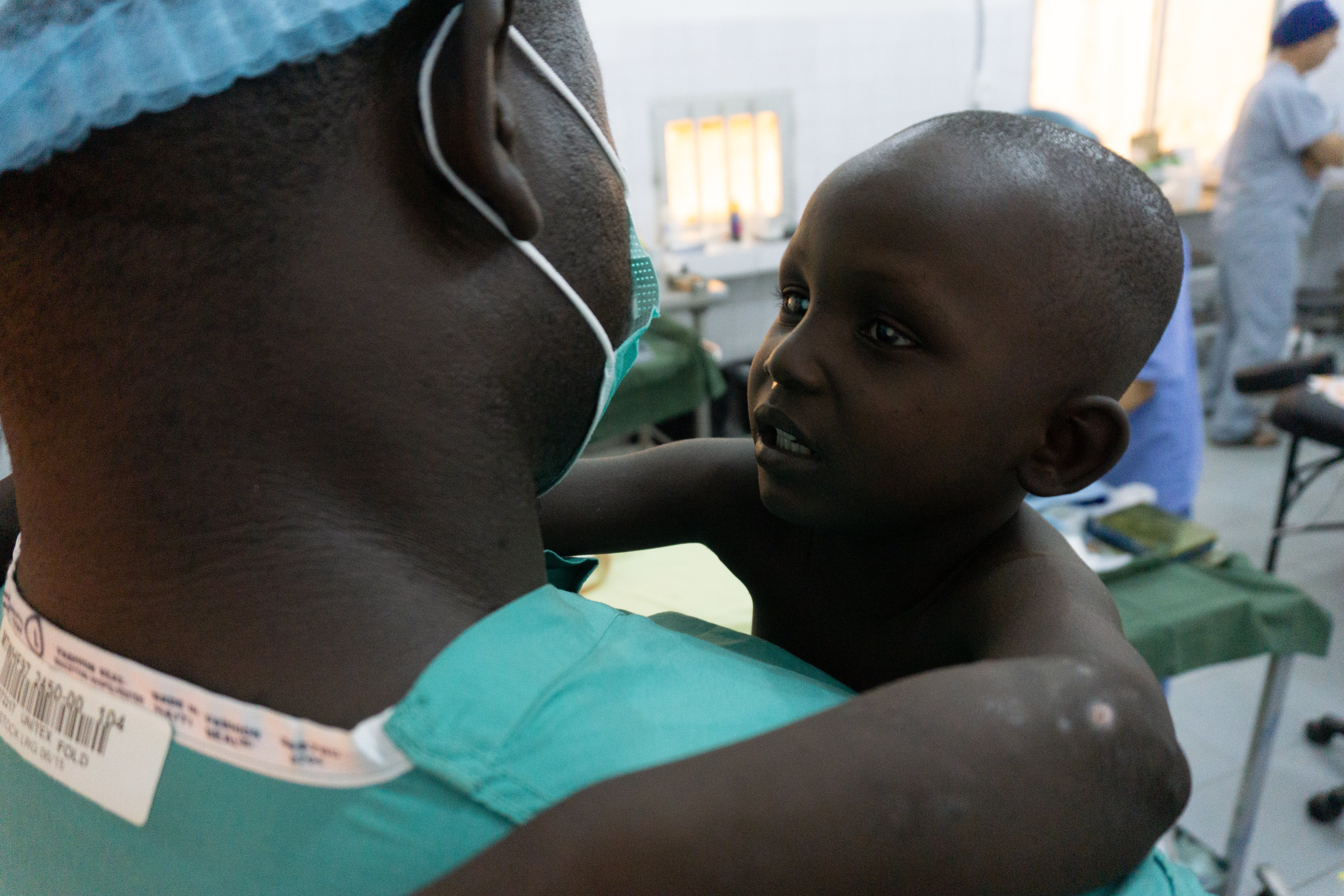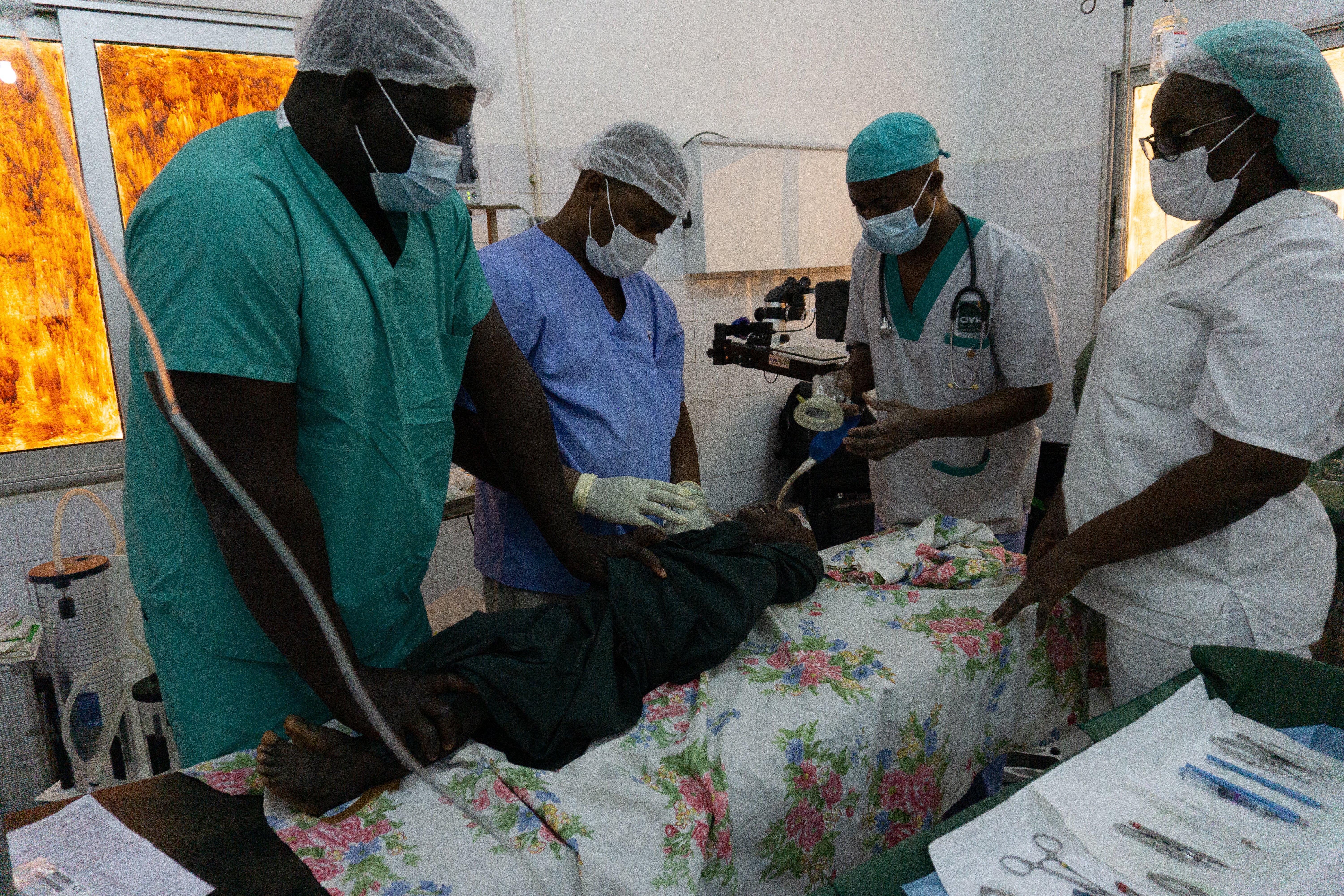 Two hours later, Dennis walked out the door holding his dad's hand with patches over both eyes.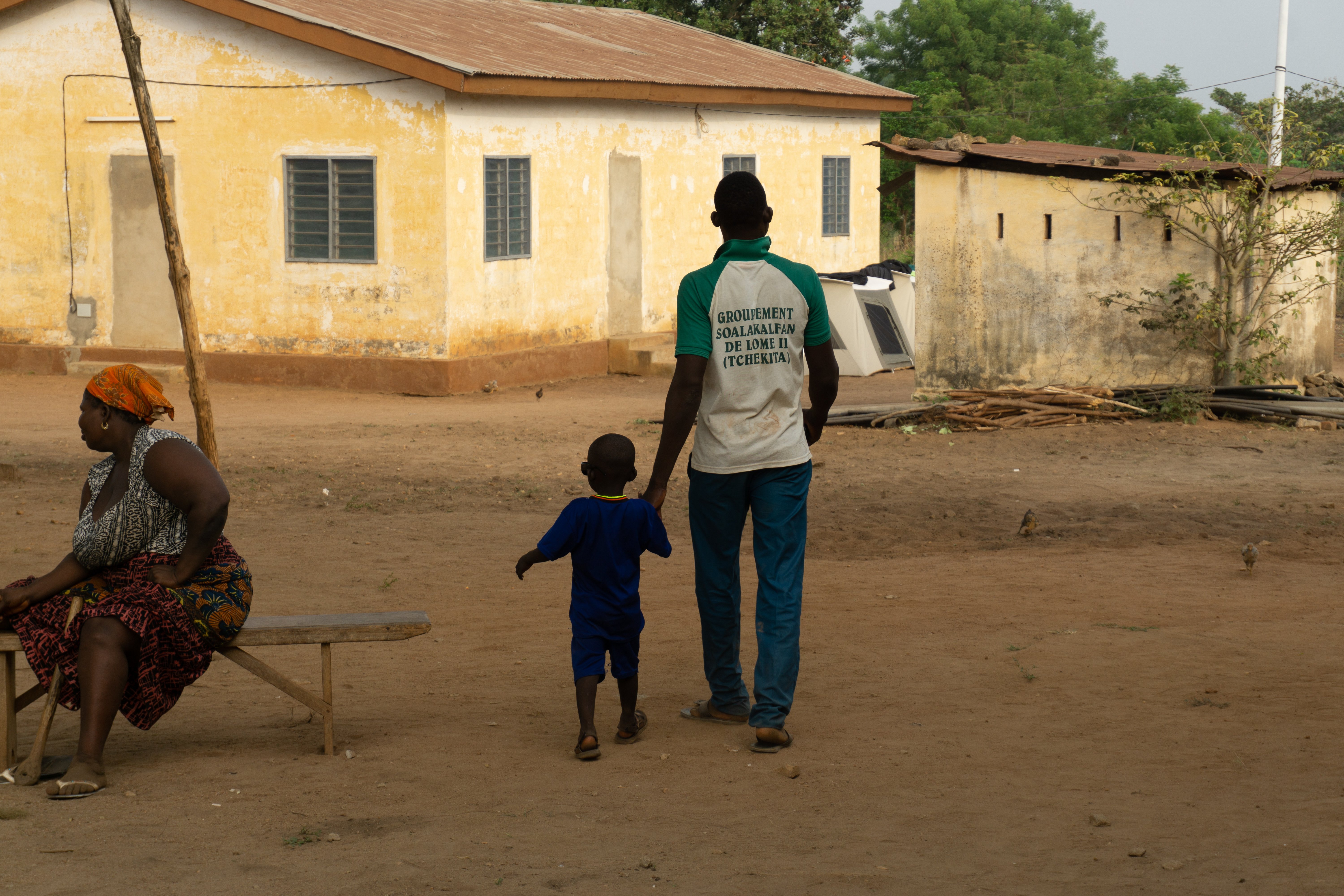 Twenty-four hours later, our optometrist took the patches off Dennis' eyes. Cranky, stubborn Dennis was back. He refused to open his eyes. In typical Dennis fashion, he was only going to open his eyes when he was ready. Again, we just laughed. This kid had our hearts.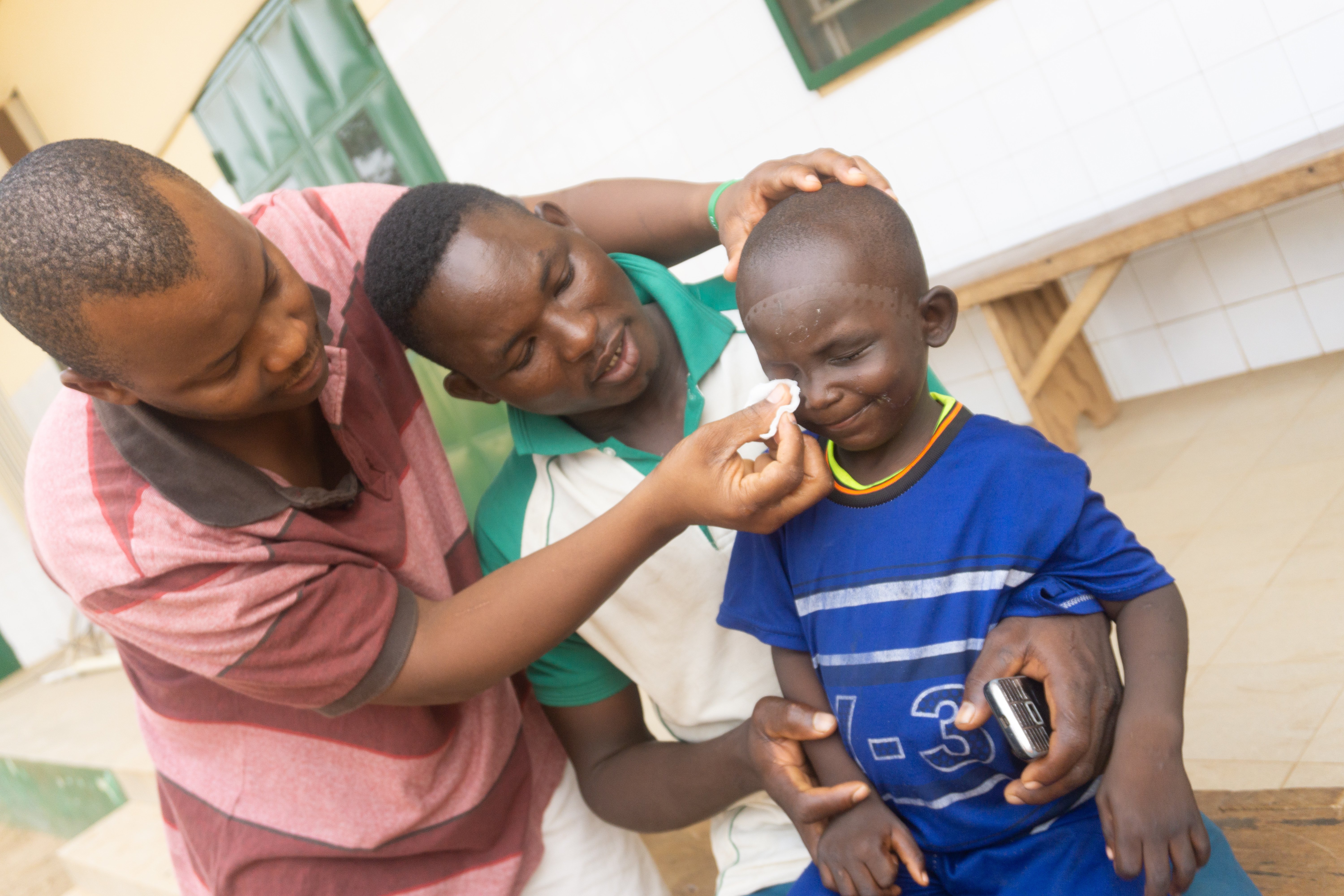 We just wanted to see him see for the first time in his life. But he made us all wait, of course. He would not be persuaded.
Until Todd put his arm under Dennis' hand. Immediately, Dennis opened his eyes to look at Todd's arm. He wanted to know what that furry thing was that he had been feeling for days. He looked for a split second and then quickly shut his eyes again.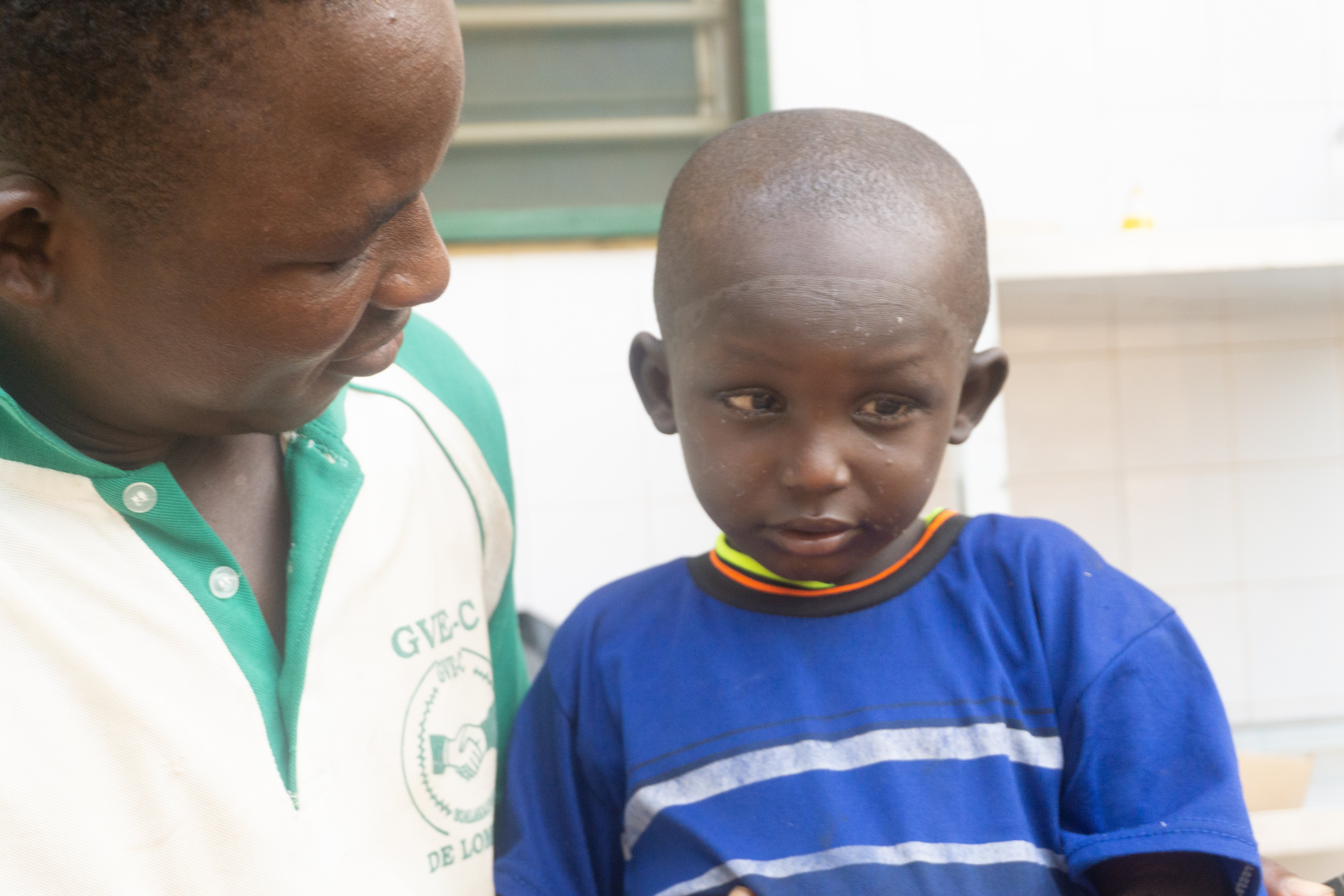 In that first hour of sight, Dennis opened his eyes a total of four times. Each time, he only opened them for a split second. He was overwhelmed by his sight. He was seeing for the first time in his entire life, and it was a lot of information to take in.
Can you imagine being three-years-old and seeing for the first time? Talk about information overload.
Even though Dennis only opened his eyes for a split second, we all got so much joy in those moments. He could see! All we could do was laugh with joy.
Eventually Dennis acclimated and kept his eyes open for longer periods of time.
He looked at his father for the first time in his life.
And smiled.