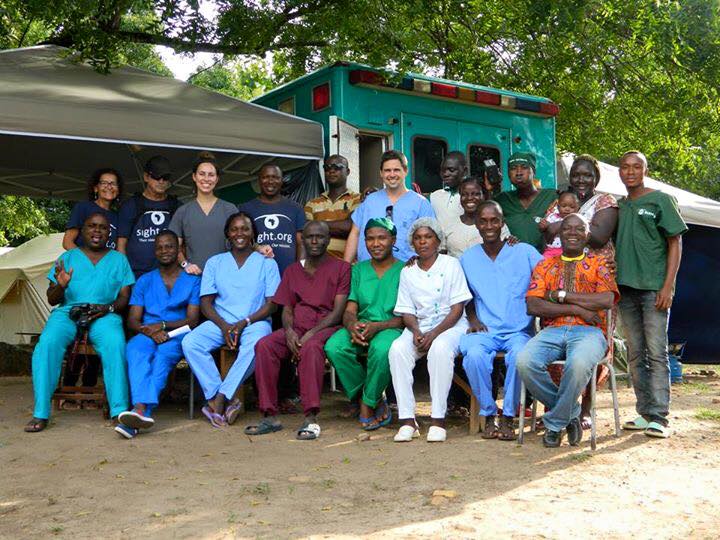 Dear friends,
I am writing you this letter while on the mission field in Togo, Africa.
When I arrived on August 10th, I traveled directly to our team. They were already prepared and ready to perform cataract surgeries the following day. As the surgeries began, I found myself as a spectator observing a well oiled machine. Everyone on the team had become masters of their individual positions, and they performed 62 surgeries in three days.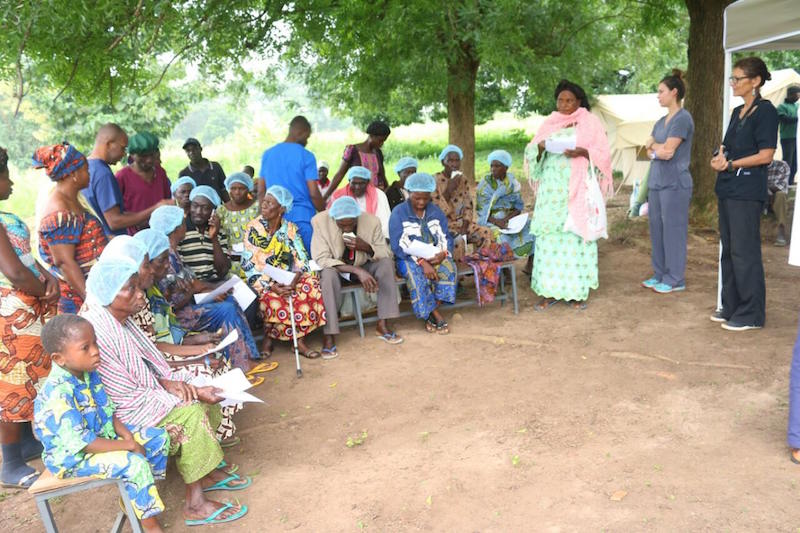 We have a beautiful video of a daughter watching her father as he reads the eye chart. Our missionaries said she was WEEPING with JOY, praising God that her father could see again!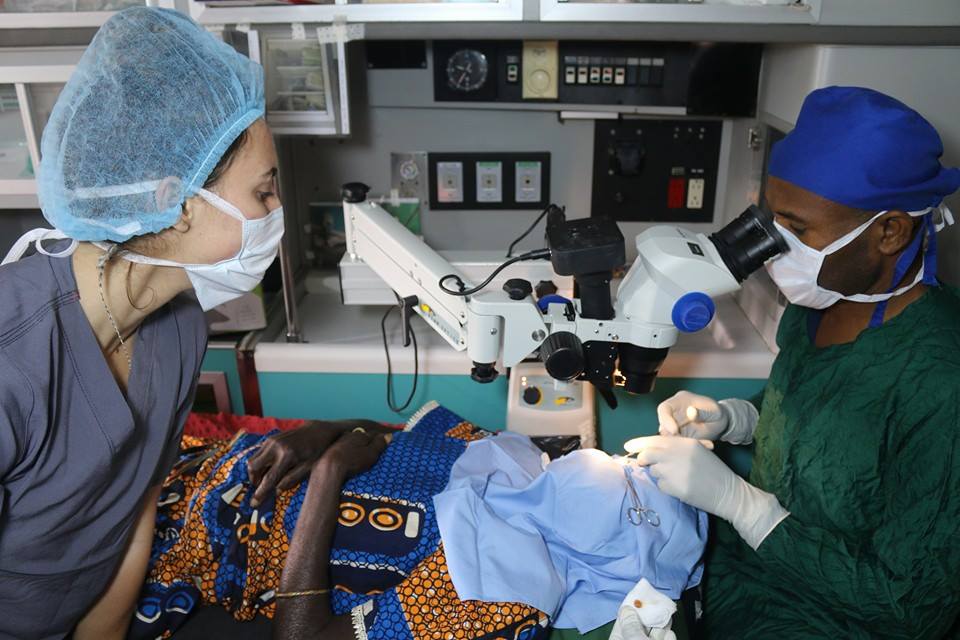 I am so impressed with this team. Even though they serve the blind throughout the year, they serve with as much compassion as they had when they first began.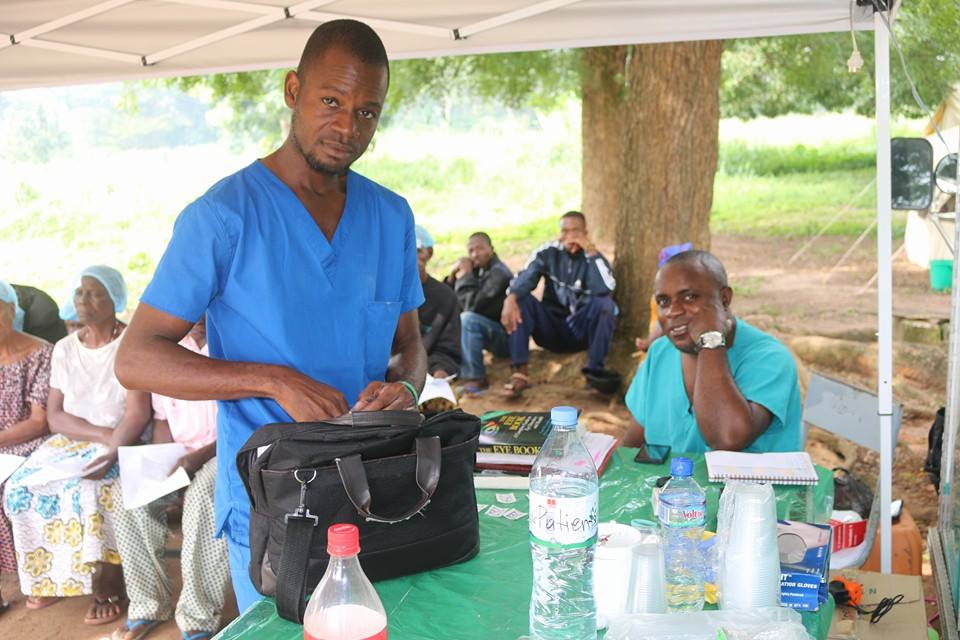 After surgery, the team danced and rejoiced with the patients who had their sight restored. Then they wept as people praised God and shared their testimonies of freedom and restoration. You can seen a video of this rejoicing during our "Celebration of Sight."
Today, we did eye screenings and were able to schedule 54 surgeries for next month. God continues to bring a constant flow of needs to us and we plan to serve until they stop coming.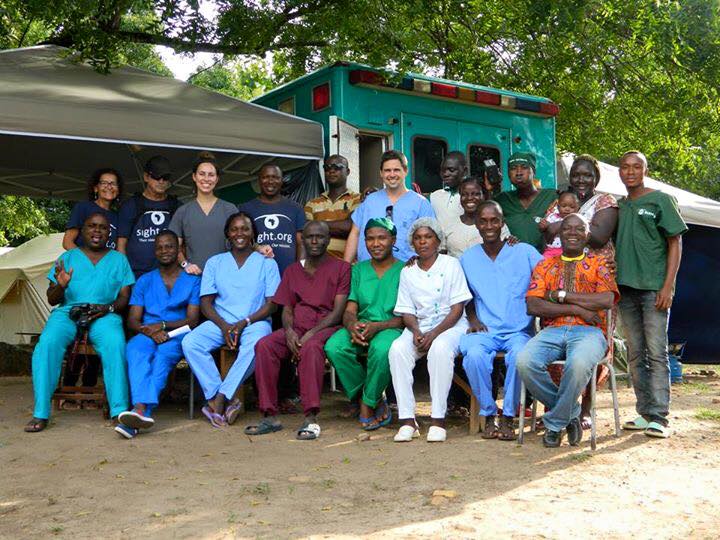 As I am writing this, I'm watching our team and our volunteer nurse, Rachel, serve the people in the community around our headquarters. Rachel is offering consultation to villagers who have never seen a doctor, while performing minor treatments as we are able.
We are even finding cases that we believe is likely syphilis. This is a terrible disease, but with modern medicine, it is easily treatable. We sometimes find families that have passed this disease down three generations, and sadly, they don't even know they have it. We will be taking the patients we are seeing today to a Catholic hospital tomorrow for syphilis testing and treatment.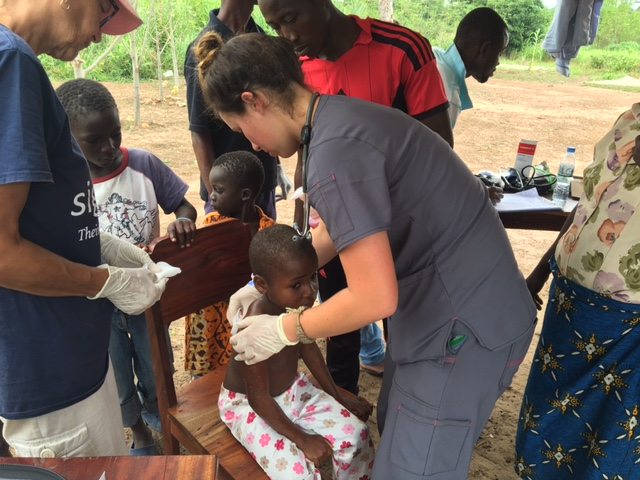 Next week, we will be going out for a ministry outreach in the same villages where we performed eye surgeries a week ago. While performing ministry activities, we will also perform minor medical treatments and consultation like we are today.
I have to say, eye surgeries are much easier for me to handle than the type of health care we are offering today. For our eye surgery program, we are either able to perform the surgeries or not. But when offering to help in other areas, it's not always so easy.
Just moments ago, I had to pause while writing this letter to join the team to pray for a lady with advanced cancer. I wish there was a program here that we could refer her to, but we know that it doesn't exist here. At times, we are able to cure a disease like syphilis, and at other times, we can only offer our love and prayer.
Regardless of what we are able to offer, we are very grateful to God and our supporters who enable us to stand before these people today. It is extremely sobering when we are confronted by such need. It makes us feel very small in a big world of suffering.
We are so grateful for our supporters. What you do is very important.
Extending Christ's healing hand,