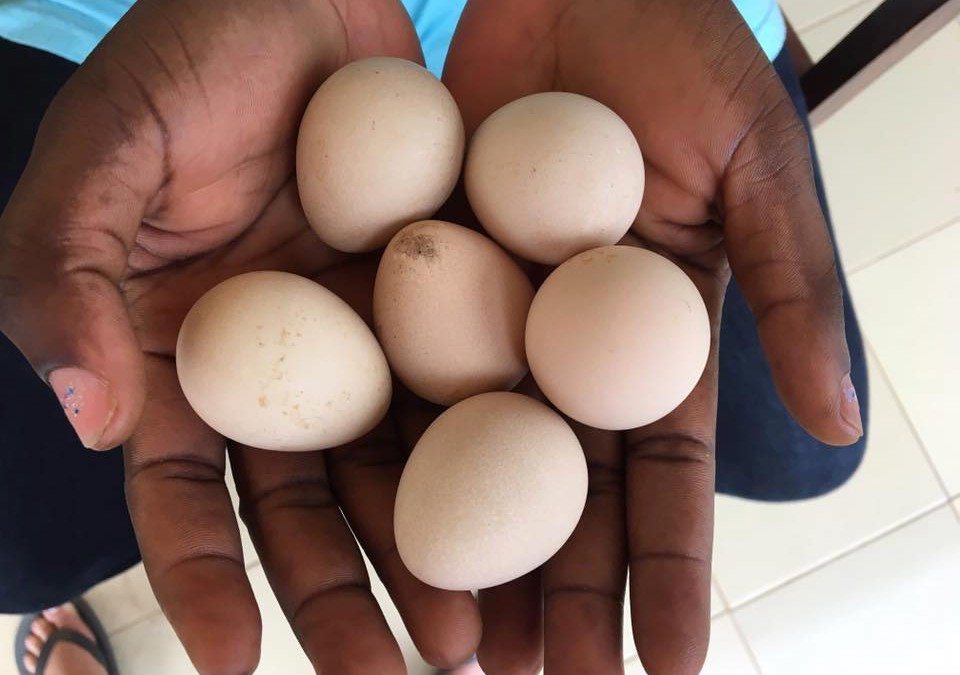 Farming.
Eye surgeries.
What is the connection between the two?
We get this question a lot at Sight.org.
I got to see the connection first hand when I was in Togo a few weeks ago.
Two members of our Sight.org team, Ishaka and Florent, are currently going through agricultural training at the YWAM base in Togo. I visited them at the training facility and was truly impressed.
They are being trained in modern farming methods that produces ten times the amount of traditional West African farming methods.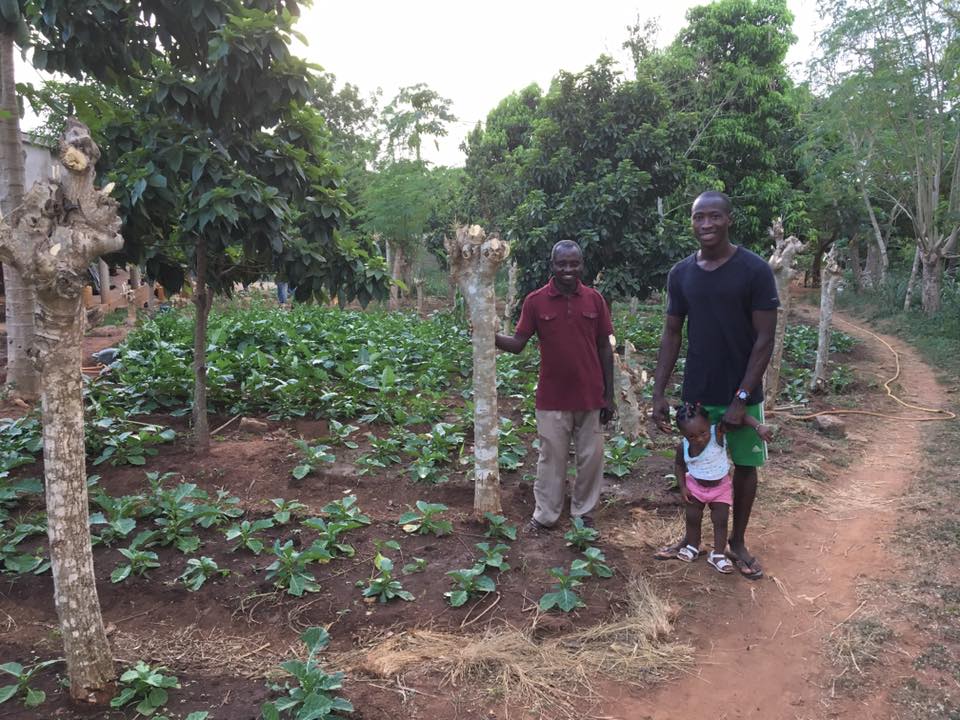 I chatted with Ishaka, our eye surgery sterilizer, who is going through the agricultural training.
He said, "My favorite part about this training is that it is all based on Biblical farming. Every single day in class, I learn something about farming that connects to a passage in the Bible. We have studied farming in every book from Genesis to Revelation. I am excited about taking this information back to our Sight.org farm."
This curriculum is called "Farming God's Way." This is how their website describes the program:
Farming God's Way is simply a tool of equipping to empower the poor to help themselves. Farming God's Way was originated before man was on the face of the earth, when God first put His ways in place to govern His creation and their interrelations with one another. God is the master farmer who has been farming this way since the beginning and by simply following His Ways, amazing solutions to the food security and poverty crisis can be revealed.
Ishaka is getting classroom and hands-on education at this facility. He grows his own crops in the outdoor classroom and takes care of the pigs.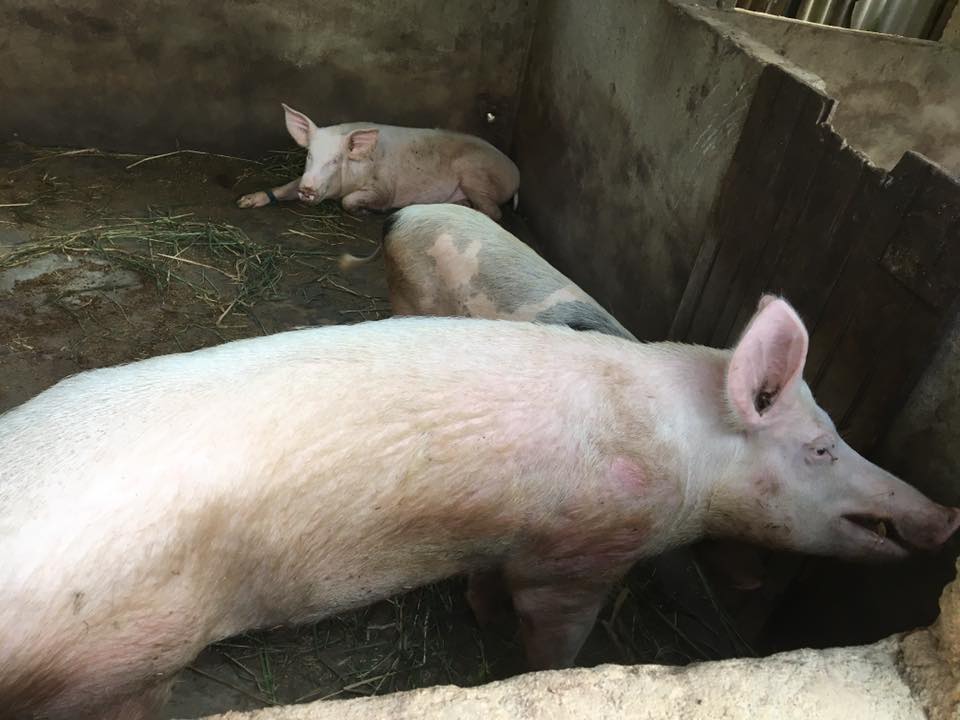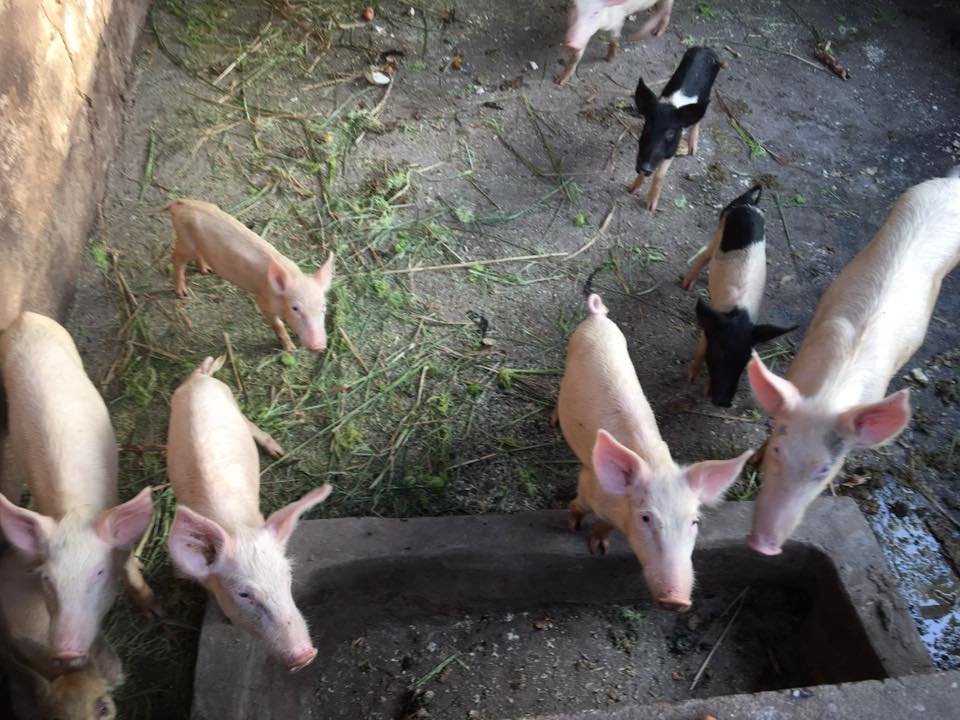 When they finish the six months of training, they will come back to our Sight.org farm and pass that training onto other farmers in surrounding villages.
Our Sight.org farm already has corn, mangos, moringa, beans, chickens, ginea fowl and a set of classrooms. We are all excited to see what our farm will look like when Ishaka and Florent bring their training back to our farm.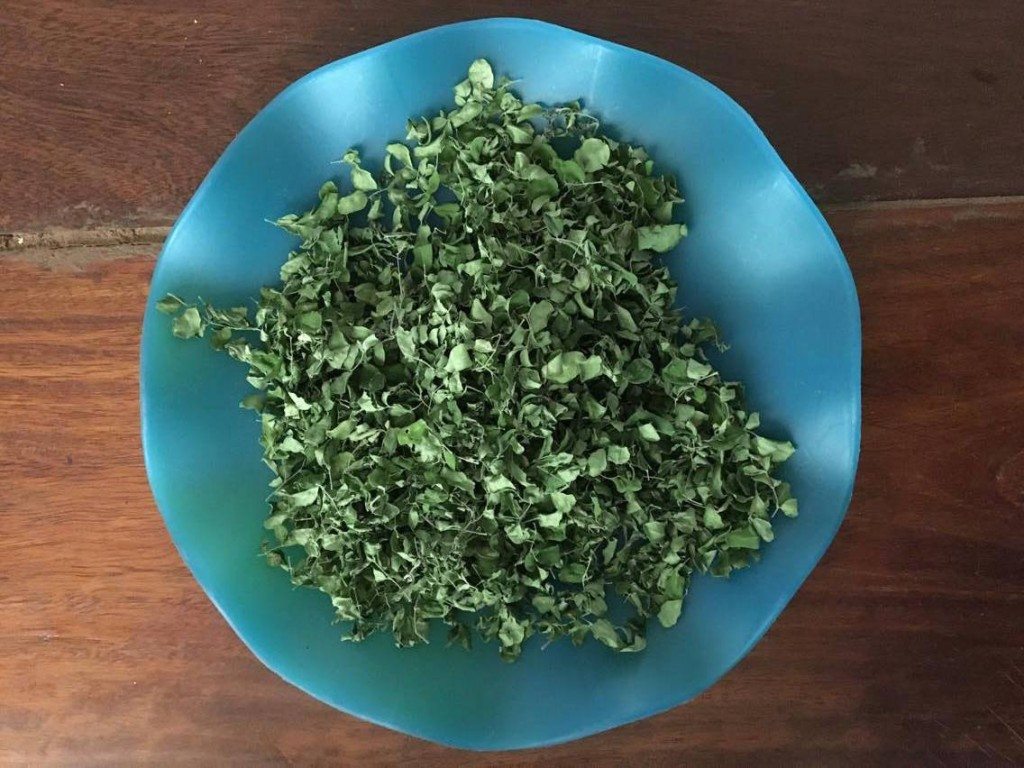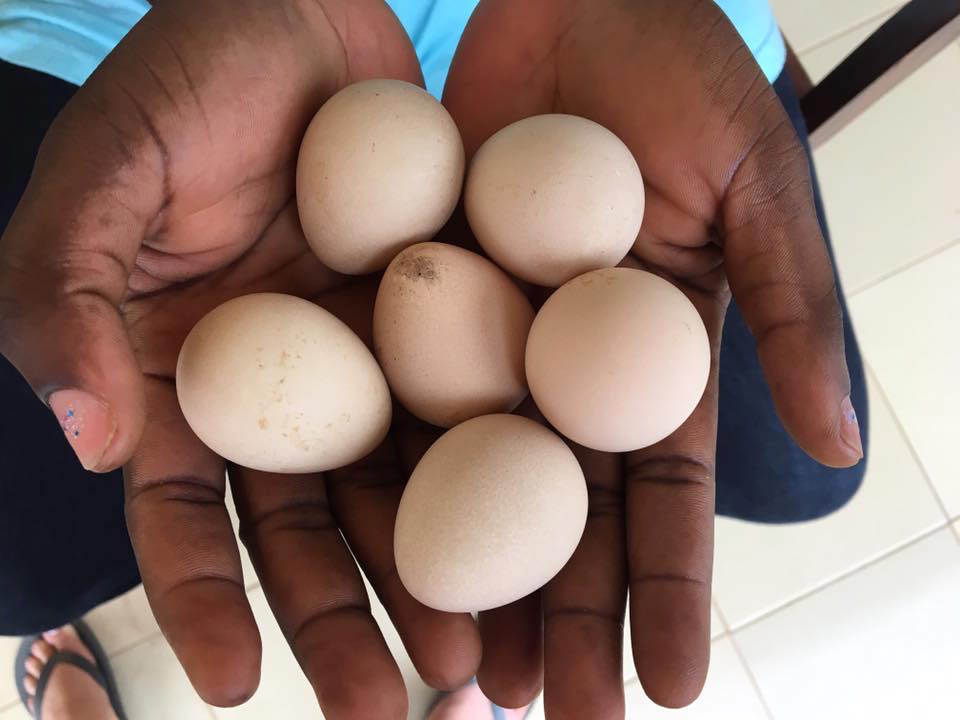 We started providing this agricultural training on the Sight.org farm to surrounding villages three years ago, but have had to pause the program for various reasons. We are all excited to start the program again and see what our farm will look like when Ishaka and Florent bring their training back to our farm.
So I know you are still asking, "What does all of this have to do with giving sight to the blind?"
Two thirds of the population of Togo are farmers.
Yet 2.5 million people in Togo are malnourished.
Malnutrition is one of the main causes of blindness in Togo.
When Ishaka and Florent use their training to train other farmers, those farmers go home and train other farmers.
All of those farmers will then produce bigger and better crops that provide better nutrition for their families. It causes a domino effect. In the long run, this program can affect the rate of malnourishment in Togo, therefore affecting the rate of blindness.
This training also has a discipleship aspect built in. As Ishaka and Florent train farmers, they will also be teaching them the Word of God. This opens the door for further ministry among the farmers.
As Lewis Swann, founder of Sight.org often says, "Our agricultural facility has the potential of making a bigger dent in blindness in Togo than our eye surgeries do. If we can reach many local farmers with this training, we can prevent people from getting cataracts due to malnutrition. Our eye surgeries fix the problem of blindness, but our agricultural training prevents blindness."
When you give to Sight.org, you are not just giving eye surgeries. You are giving the Word of God and agricultural training. At first glance, the three seem unrelated, but in Togo, they all go hand in hand.
You can impact the blind, the malnourished, and the unreached for $12.50 a month when you become one of our Visionaries!