Greetings from beautiful Atakpame, Togo! 
We have now been living here for 6 months. Alex just received his visa, so we will be having an empty house available soon. That means friends can come see us! We will have the room to house you! So please consider our invitation!
August just seems to have flown by. We are still loving our little church here. This is the climb uphill each Sunday we make to go to church! What a workout! Motos don't even try to climb this mountain.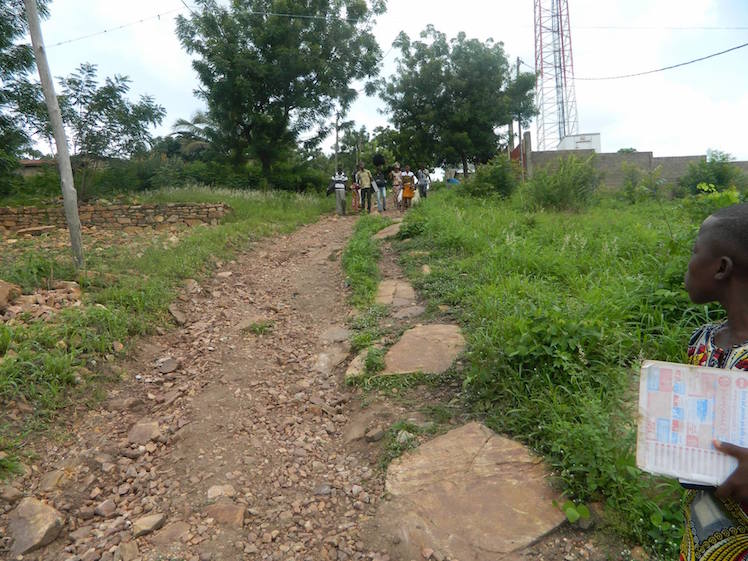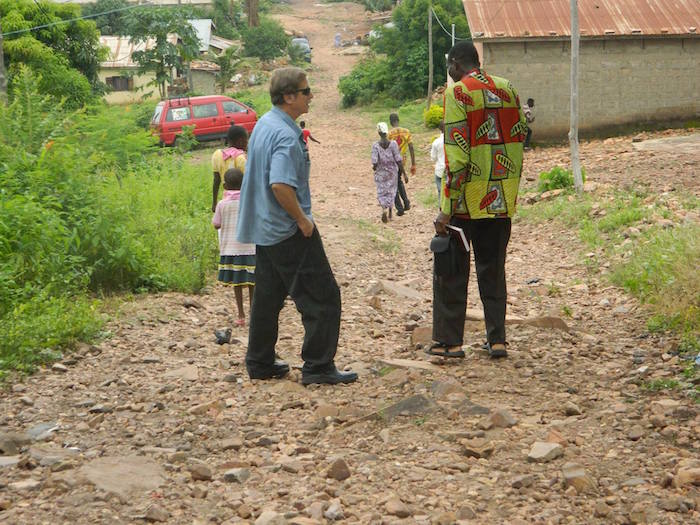 We just returned from our outreach ministry week in Amou-Oblo which is close to Amlame. It is about an hour and a half from Atakpame. A couple weeks prior we did 64 eye surgeries in Amou-Oblo with excellent results!
We are happy to be a small part of this work. As you can see our team was rather large this time as our founder, Lewis Swann, and volunteer Rachel Baber RN joined us.
Our team also did our first non-eye medical ministry. Rachel held several clinics not only here in Atakpame but also in the bush! We prayed over a woman who had epilepsy and had fallen into a fire. She does not have a husband or children. She only has her parents to take care of her. God did a miracle in her life while we were praying over her! You can read more of her amazing story in last week's blog.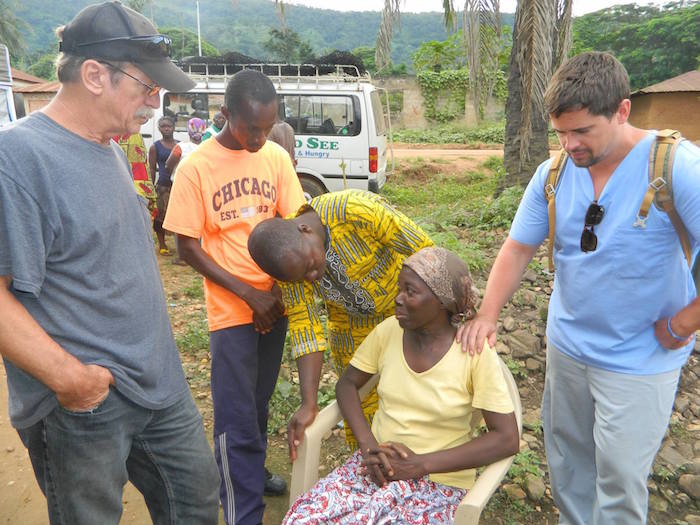 We saw countless children, women and men that had needs.  We were able to meet some needs but not all. We had the privilege to pray for these two children. Their parents told us that their limbs need straightening. The girl in white and blue who is 9 years old, crawls on her knees everywhere, so we were able to find crutches for her. The young boy is 4 years old and his right arm is twisted and has pain. There are so many NEEDS here!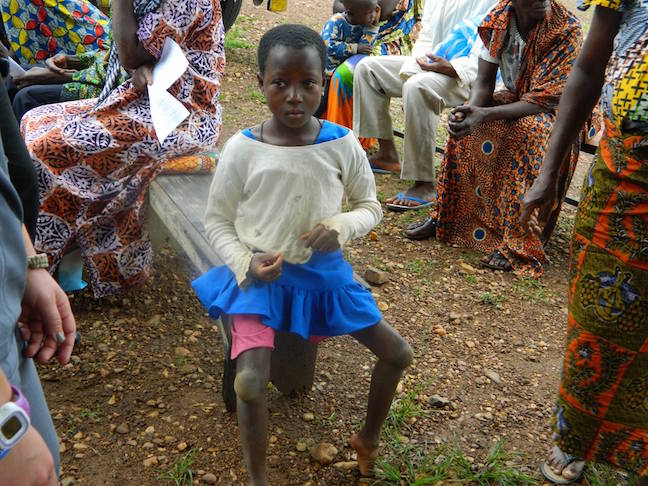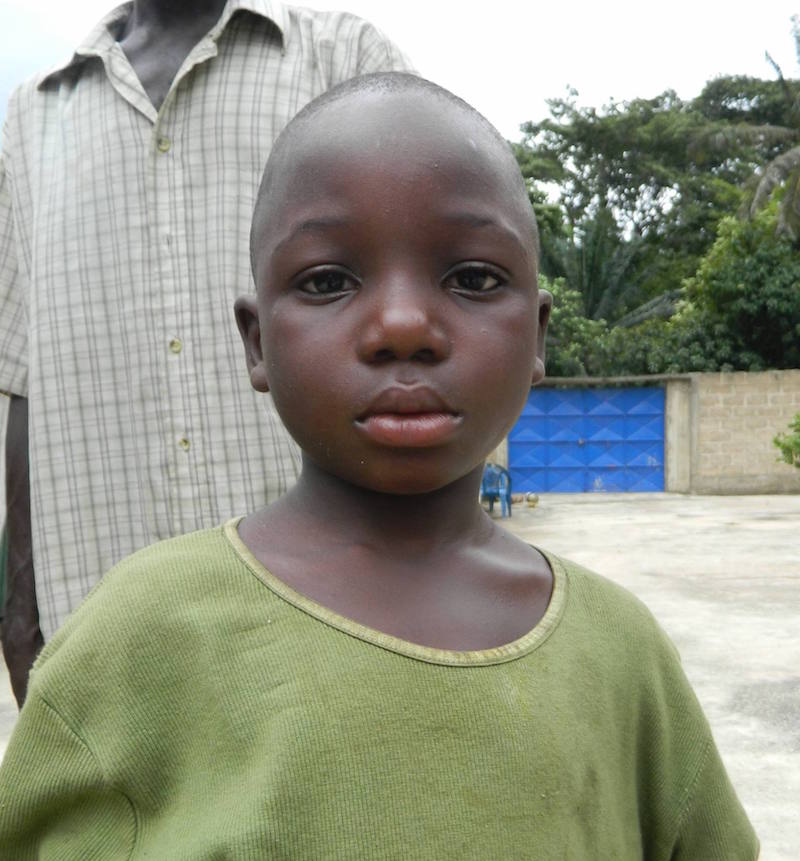 Not only were we meeting eye needs but basic health care for the people in these villages.   Most are not able to see a doctor and do without, but when "free" medical care comes they come with their needs!  It was a tremendous experience.  We are so thankful that Rachel Baber came to do this for the people!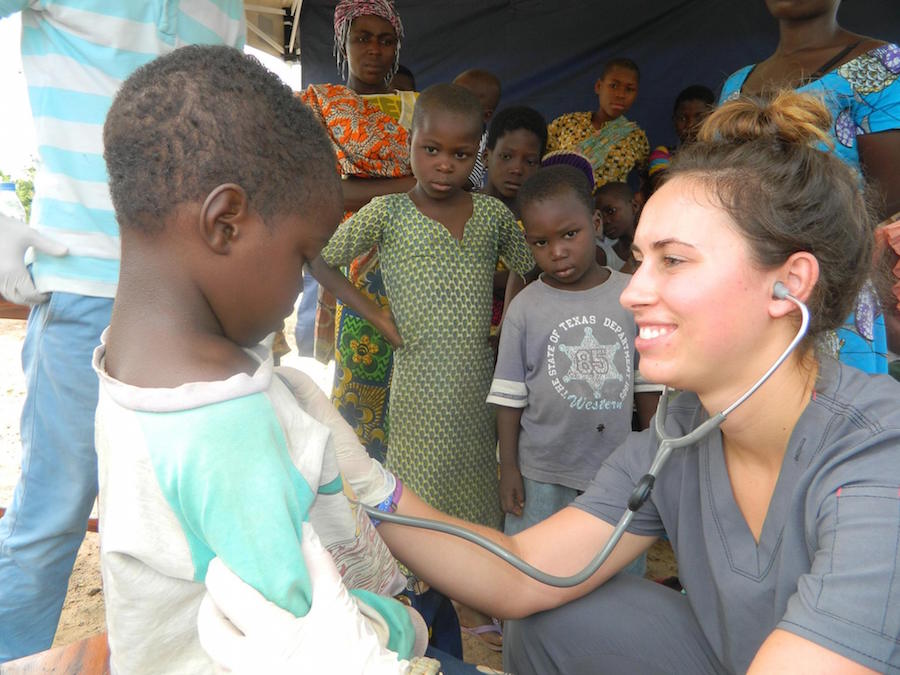 We also showed several films highlighting Jesus and were able to give out Bibles and literature.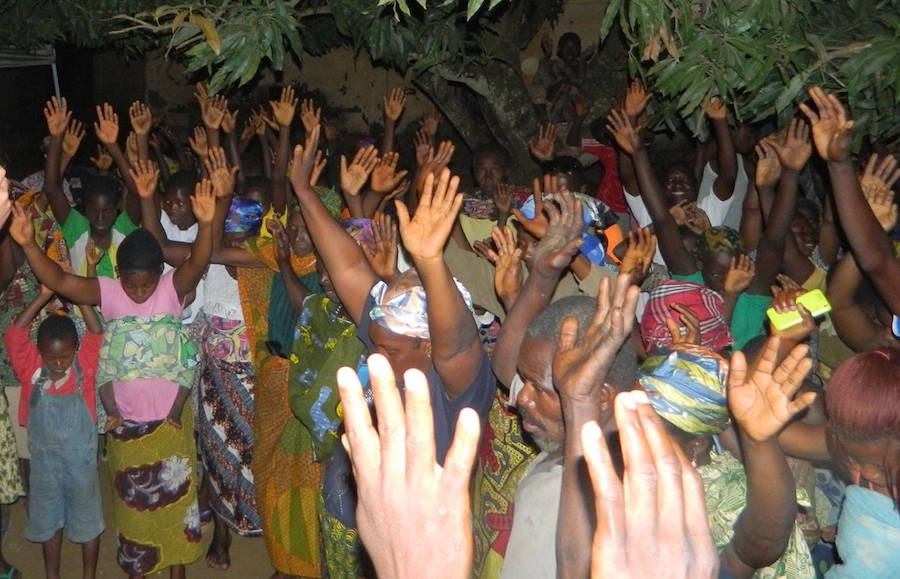 We found a "person of peace" to leave the audio Bible with and she will be responsible to play the Bible several times a week for all to hear.  We not only bring individuals to Christ but also desire to see them grow. We will be checking on these villages to see their growth!  We hope to plant churches this way.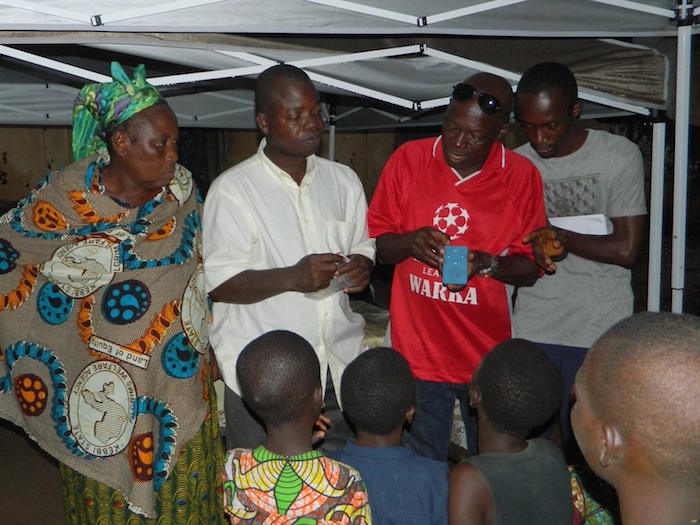 Please be in prayer for this small village as we have heard it has many Voodoo "witches" Pray for the gospel to break forth and deliver every single person in that community.
What a blessing to find out that Rachel played the violin too!  I played and gave a violin lesson at a school where we held one of our clinics in Amou-Oblo. The children were very curious. I loved it!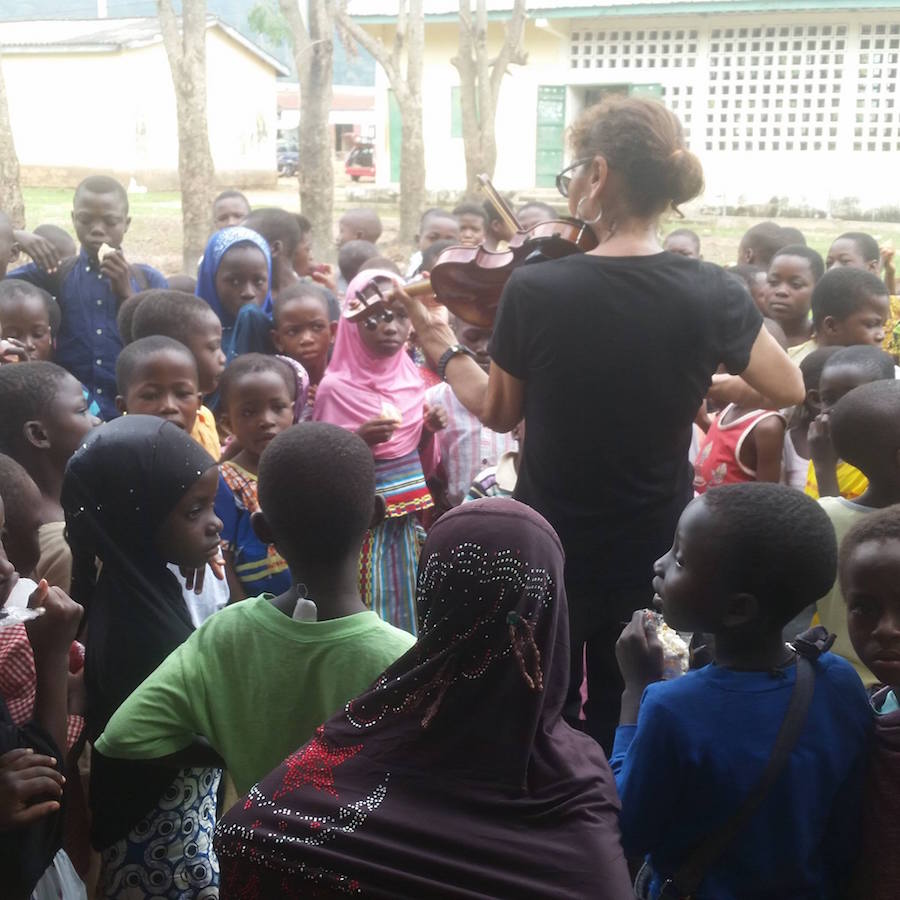 We had a prayer tent and a medical tent and I got to spend some time with the children.
We are learning new things about our team members everyday and finding that God has put together some of the most qualified, loving, and committed Christians to work with here. We held our first team building event at our house this month. We did six team building games. We had fun and fellowship and they all got their first taste of Mexican food!
We are truly blessed to be a part and have a place here in Togo.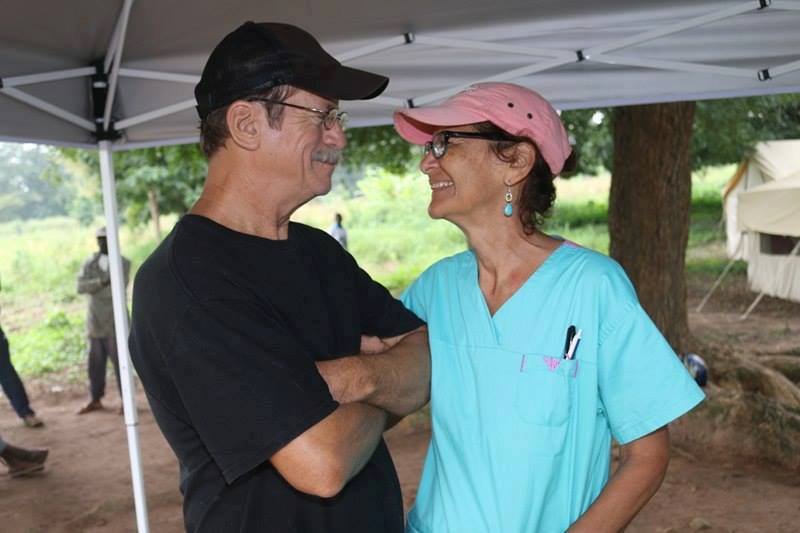 If you would like to have a part in this ministry by supporting us, please go here.  You can make a monthly donation or a one-time gift!  We also covet your prayers and rely on them to effectively reach out to some of these people who have no hope. May God Bless your giving!!!