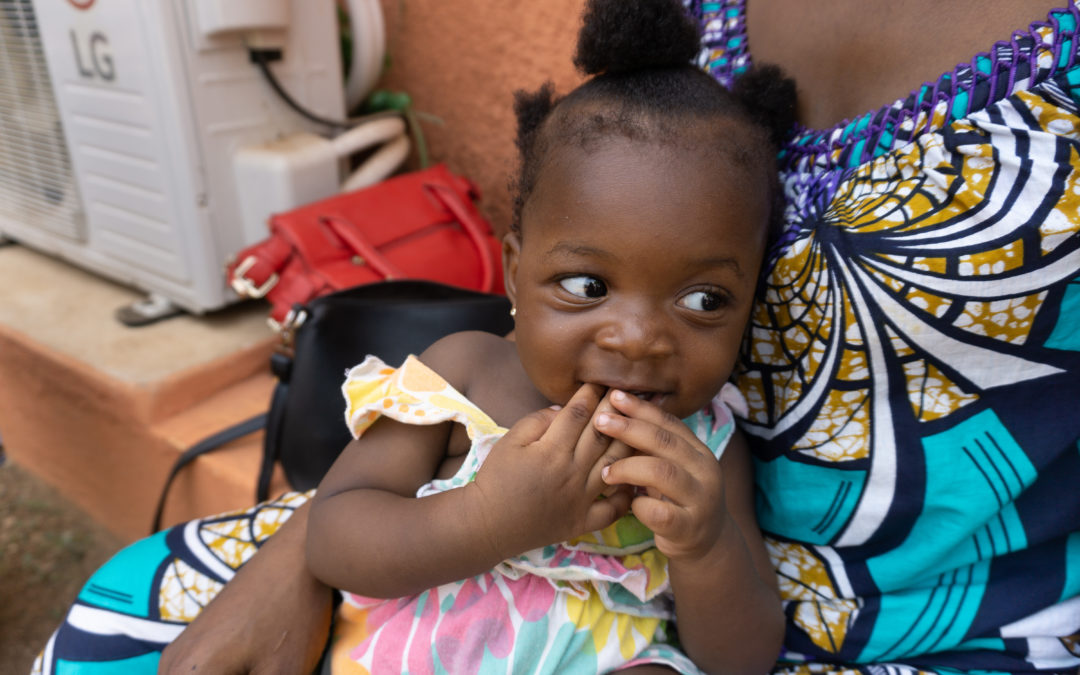 Ama traveled over 700 miles from the country of Mali to the country of Togo to see her family. She was a twenty three-year-old mother with a beautiful eight-month-old baby girl named Blessing.
This first-time mom had never seen her baby girl because she went blind in both eyes during pregnancy.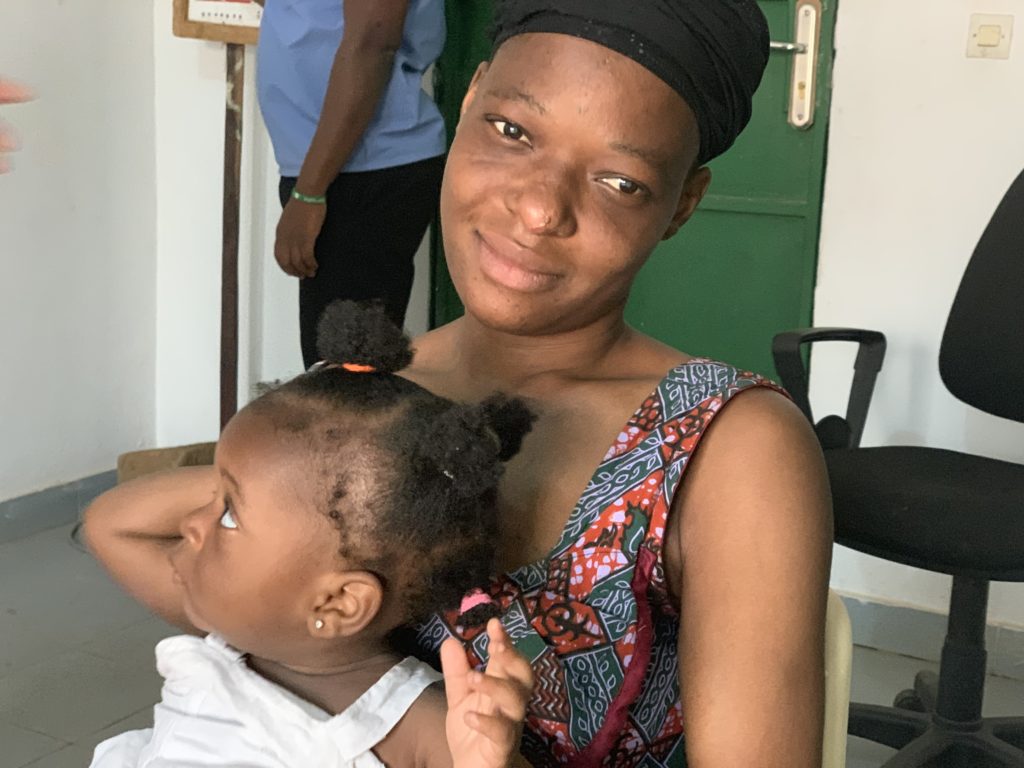 (In a culture where witchcraft is prevalent, pregnant women are often told not to drink water. Dehydration during pregnancy can either leave the mother or baby blind. We see this all too often in Togo.)
Ama thought that she went blind because someone put a curse on her. Curses are common, so this is the first thing that came to her mind. She didn't know that she could have prevented her blindness by drinking water during her pregnancy.
Ama thought she was traveling to Togo just to see family. But God brought her to Togo for something bigger.
Her mother-in-law had just heard about Sight.org, so she drove three hours to bring Ama to us. Our doctor knew immediately that he could help her.
Ama became the first eye surgery patient of 2019.
Our staff was so excited for the first surgery that we all crowded around the operating room to watch. As Ama was lying on the table getting prepped, I noticed that every muscle in her body was shaking. I'm not talking about a little shake in her hands. Her legs shook, her arms shook, her stomach shook, even the muscles in her neck were shaking. She was scared to death.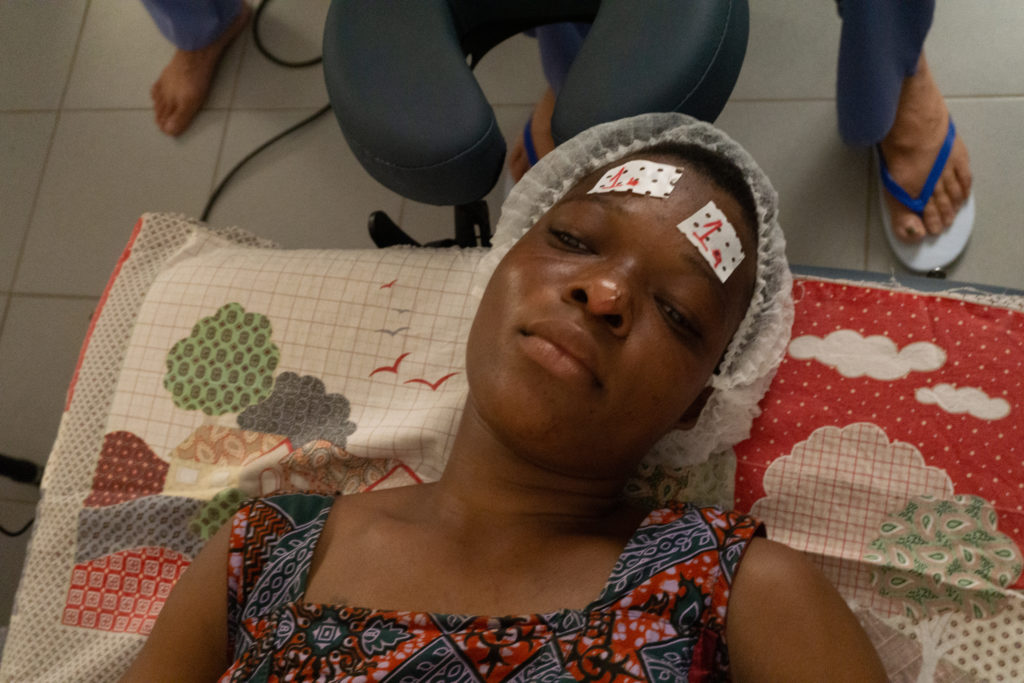 I couldn't just stand there watching. My heart broke for her and I had to do something. I asked the doctor if I could hold her hand and pray for her during surgery and he said, "Yes, anything you can do to keep her calm will be helpful!"
Our eye surgeries only last fifteen minutes, so I thought it would be pretty easy to sit with her for just that short time. I forgot that she had to be fully prepped before and cleaned after. I sat on a rolling stool as my arms and legs fell asleep. But it was all worth it. I prayed over Ama and held her hand. I could see the muscles in her body slowly calm down.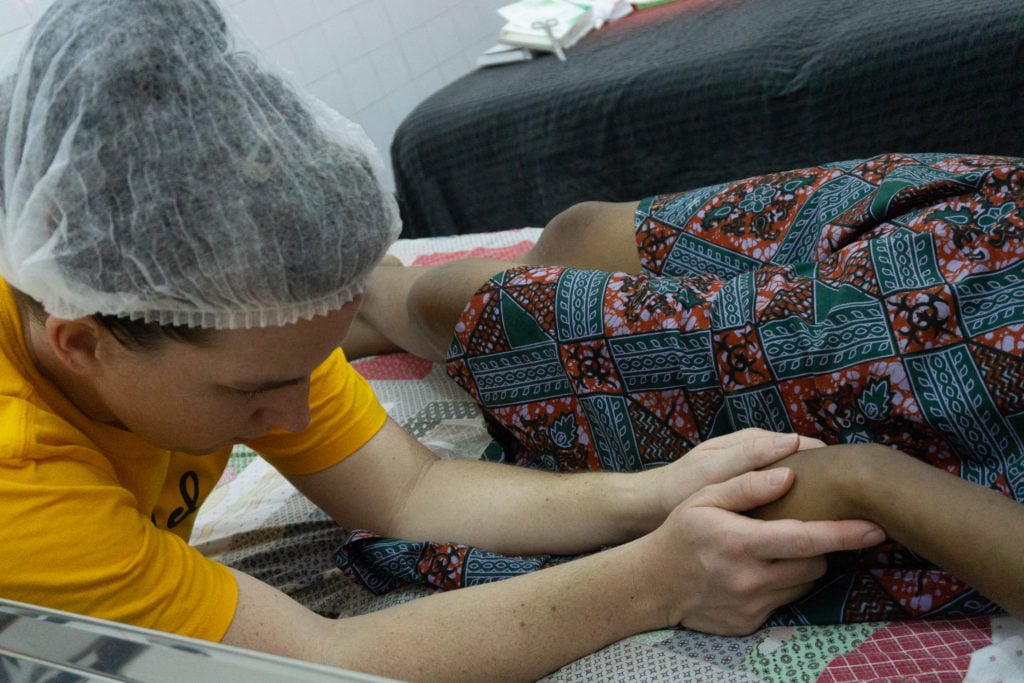 Soon, it was all over and the doctor proclaimed that her surgery went very well and she would be able to see the next day.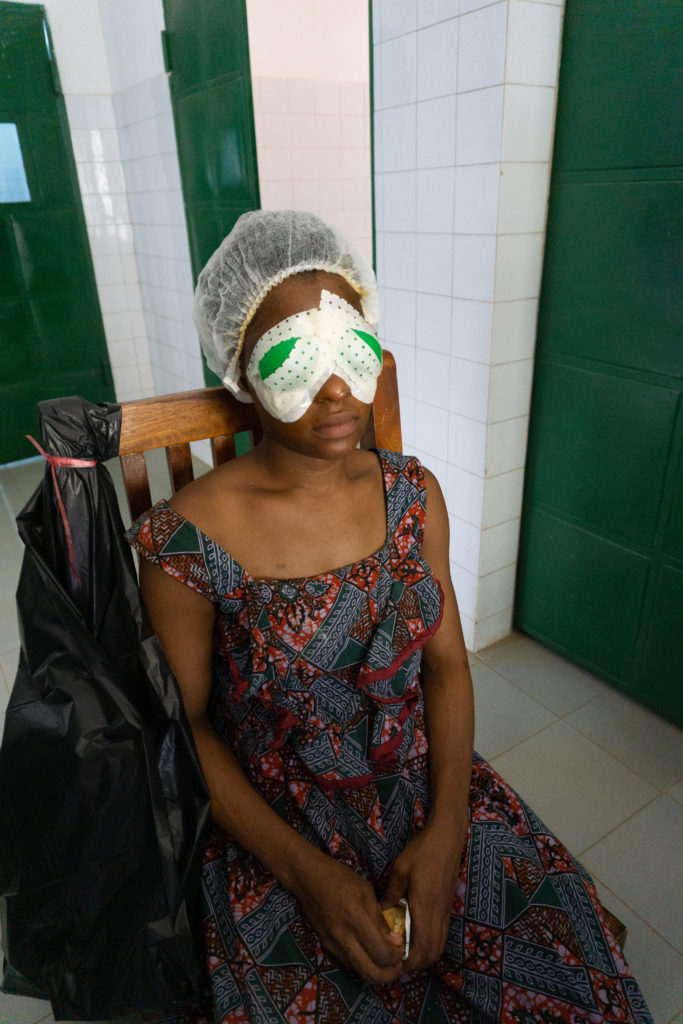 As Ama rested and recovered, I got to play with her beautiful daughter. I imagined what it would be like to not see my own children, to miss out on seeing their precious eyes and cute dimples.
Ama missed out on the first eight months of her daughter's life.
She didn't see Blessing's tiny fingers and toes get bigger every day. This young mother didn't get to watch her baby grow over the first several months. She never experienced looking into the eyes of her baby and completely melting with love.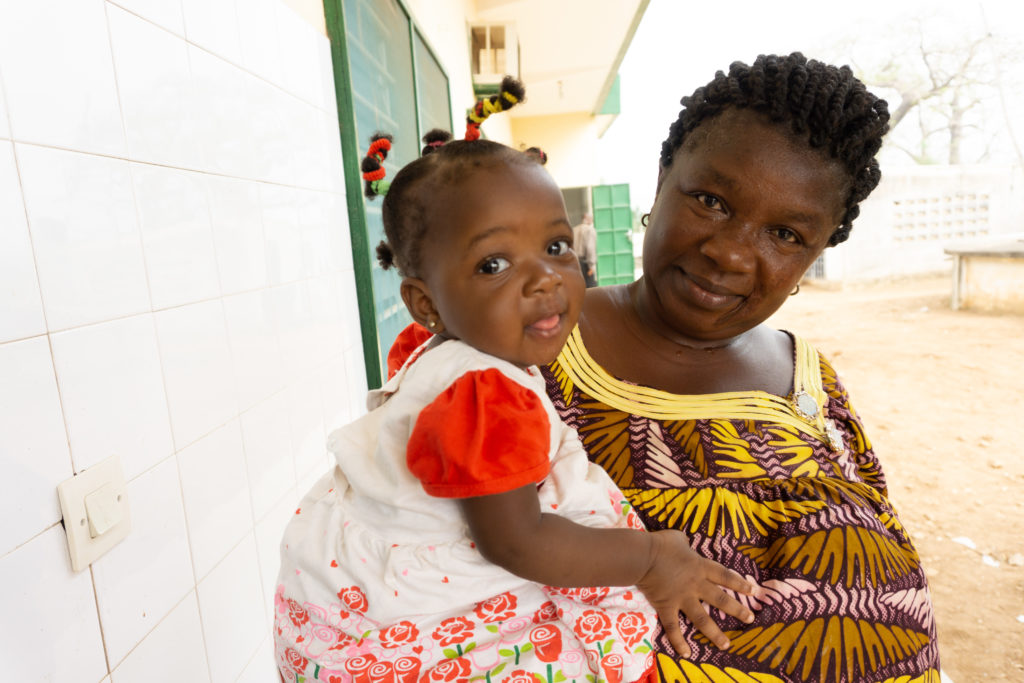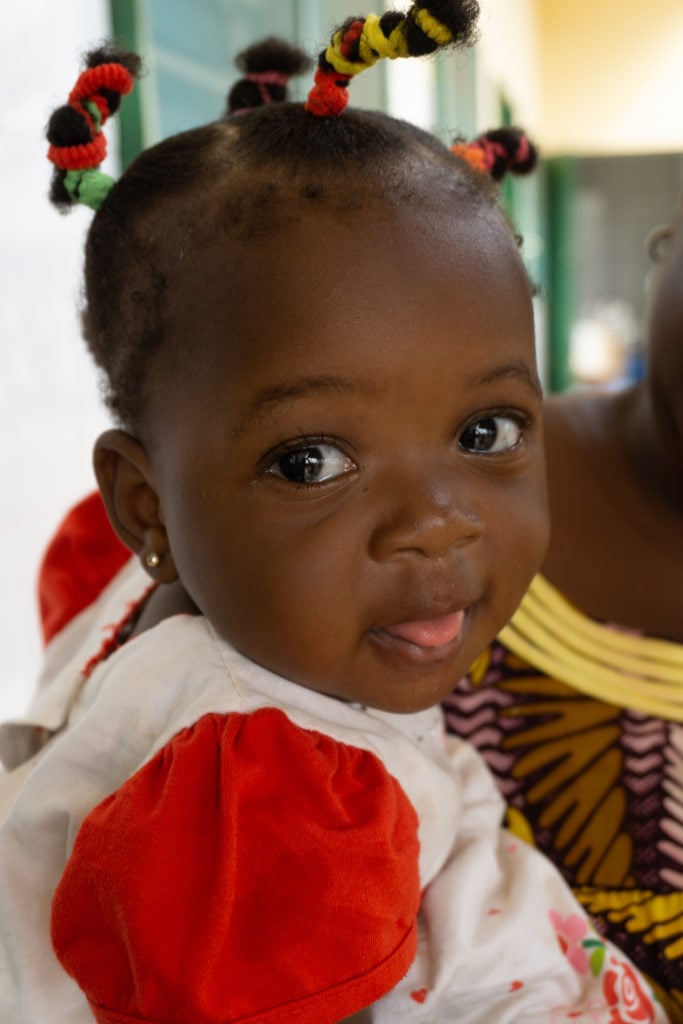 I hurt for Ama.
I grieved that she missed out on so much with her baby. She missed out on so much joy that comes with being a mother.
But then, I rejoiced for her.
When our optometrist took the patches off her eyes, we all gathered around once more. We couldn't wait for this sweet mother to see her beautiful baby for the first time.
To be honest, it wasn't what we all expected. We wanted it to be like the movies. We wanted her to open her eyes and see her baby. We wanted her to cry with joy.
None of that happened.
When Ama opened her eyes, she was almost frozen. They handed her baby to her and she just sat there.
Maybe she was overwhelmed.
Maybe she was still groggy from the medicine.
Maybe she was in pain.
We don't know.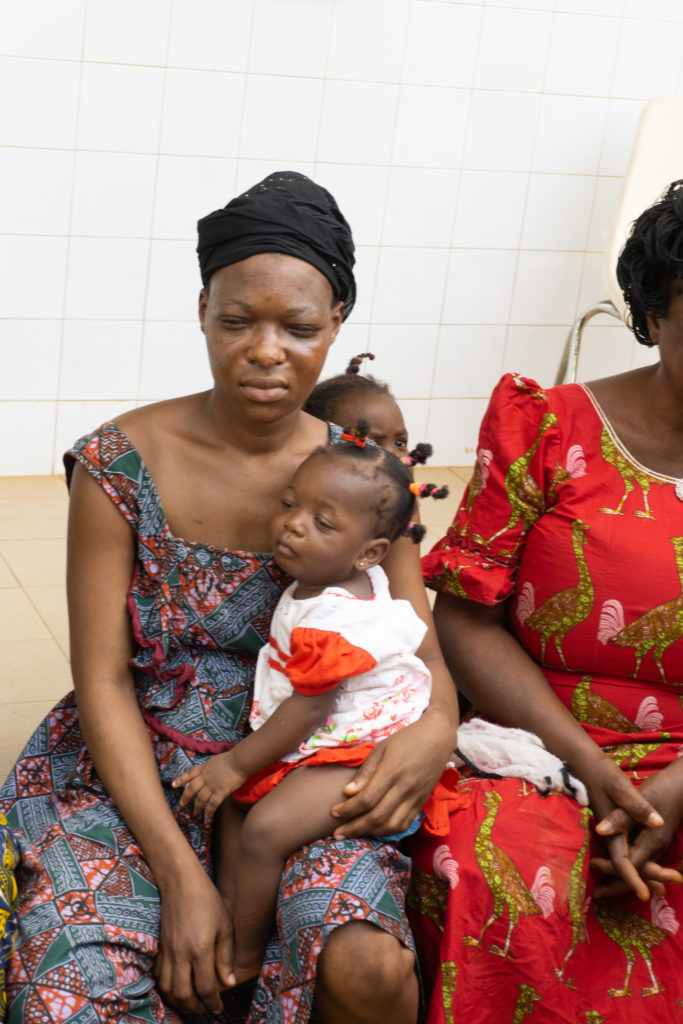 Finally, after what seemed like forever, Ama picked up her baby's foot and examined it. Her baby cried so she fed her. As she fed her, she looked into her eyes.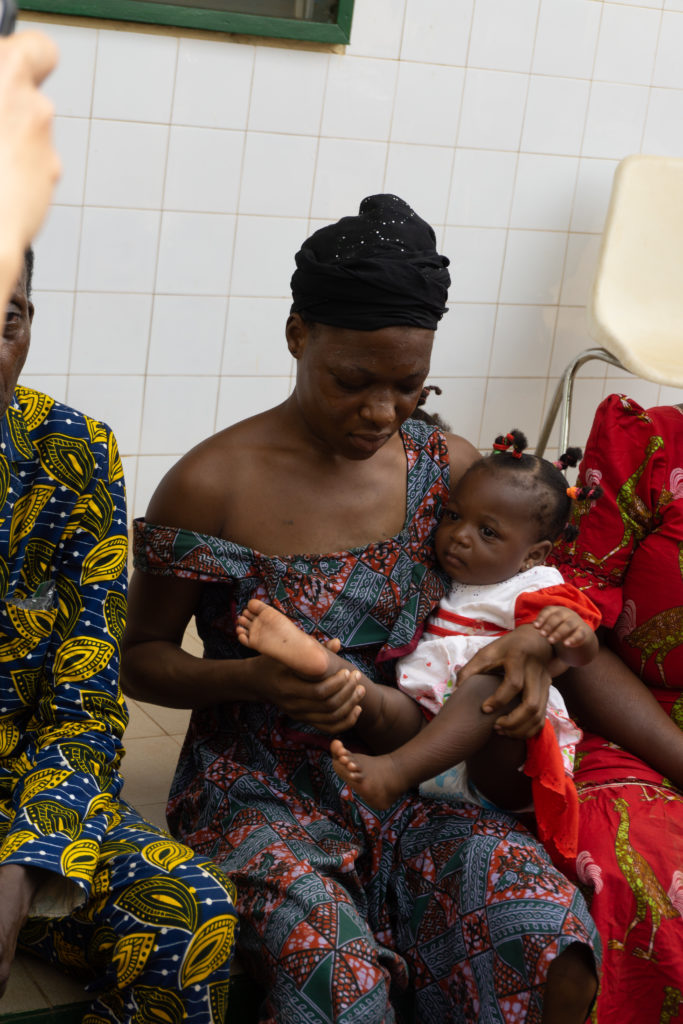 It wasn't as dramatic as we expected.
It was real life.
She had just recovered from major surgery but she was still a mother with responsibilities. She just kept going as usual, taking care of her baby. She just did what she needed to do.
A few days later, we caught a few glimpses of her smiling and playing with her baby. Sweet little Blessing was all smiles, all the time. Could she tell a difference in her mom? Did she know that her mom was seeing her for the first time? Did she feel more connected to her mom?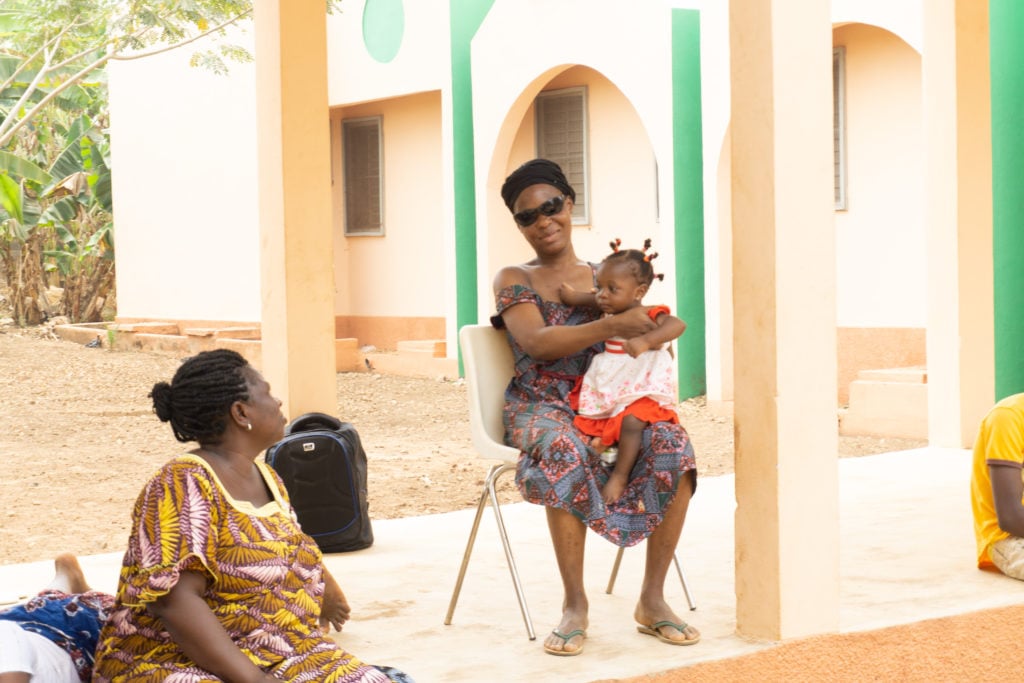 One week earlier, Ama had no idea that her life was about to change. She didn't know that she would be getting her sight back. She also didn't know that a bunch of strangers would pray over her and tell her all about the One who brought her there. That is the whole reason Sight.org is in Togo, to point people to Jesus. To open the eyes of the blind both physically and spiritually.
We don't know how Ama responded when she heard the good news of Jesus, but our team did not miss a chance to tell her about Him and pray over her. God brought her there for a reason and we all knew it.
This Mother's Day, will you pray for Ama?
Pray for her heart.
Pray that she responds to God's loving voice.
Pray that she will not ignore the fact that God chased after her.
Pray that she bonds even more with her baby now.
Pray that God transforms Ama in every way.